iAdopt for the Holidays 2022 is here!
by Ontario SPCA and Humane Society | Campaigns | November 14, 2022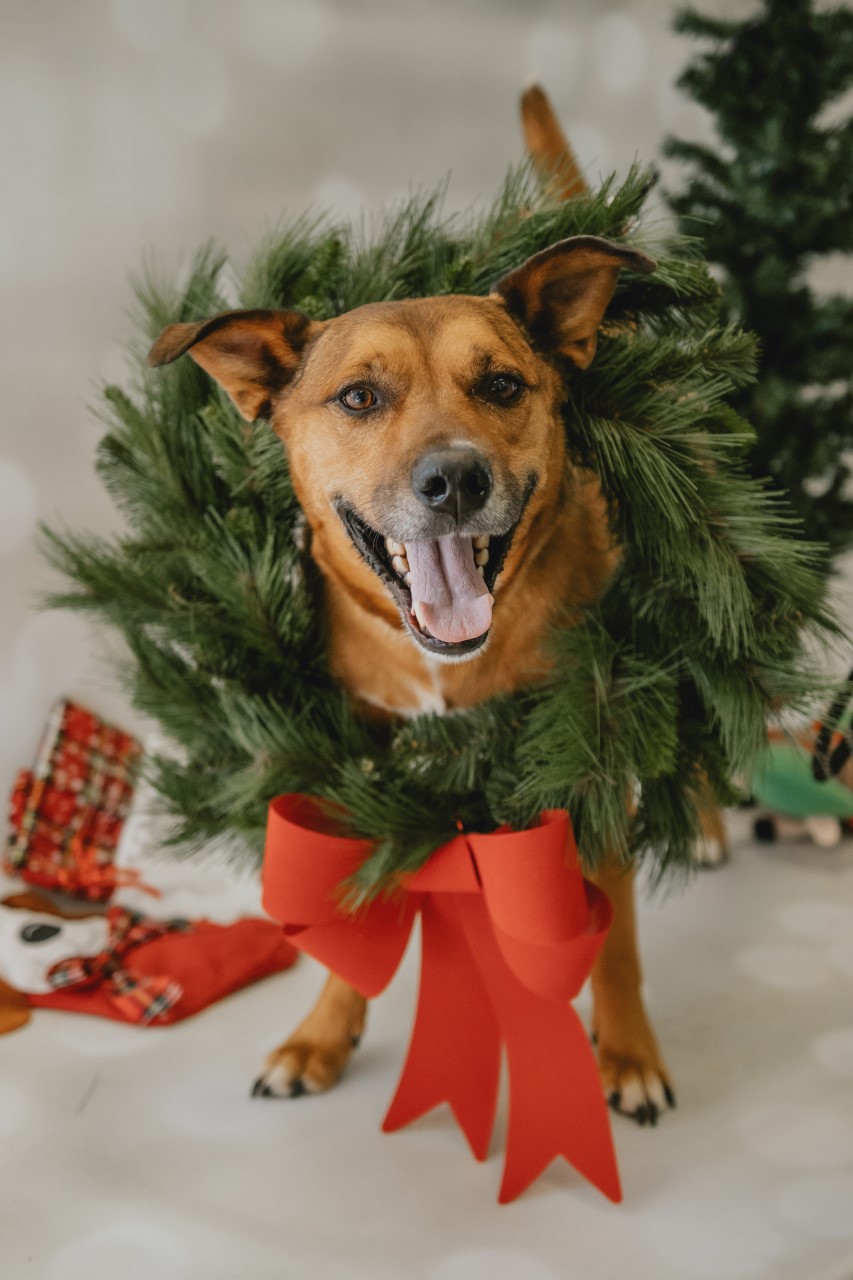 It's the most wonderful time of the year – iAdopt for the Holidays! With many people enjoying time off and being home together as a family, now is the perfect time to welcome an animal into your life if you've been thinking of adopting.  
The Ontario SPCA and Humane Society is celebrating adoption with our iAdopt for the Holidays campaign, presented by Swiffer®. The goal is to find loving homes for as many animals as possible during the holiday campaign, which runs until Dec. 25 at Ontario SPCA animal centres across the province.   
Last year, close to 600 animals found loving homes across Ontario during the iAdopt for the Holidays campaign. Our standard adoption process still applies during iAdopt for the Holidays and requires adopters to take part in the ASPCA's science-based Meet Your Match® program. This helps ensure we are sending adopters home with their best match and that the new family understands what care their furry family member will require.  
To give an animal in need the gift of a loving forever home this holiday season visit iadopt.ca  
Give a gift that changes lives 
Not ready to adopt? You can still give a heartfelt gift by visiting iAdopt.ca to make a donation, OR, new this year, adopt it forward by covering the adoption fee for an animal who may be overlooked by potential adopters because they are a senior pet or an animal with special needs. 
Enter your pet in our photo contest
If you've already adopted an animal, help promote the benefits of adoption by entering Ontario's Cutest Adopted Animal Photo Contest at iadopt.ca. There are amazing weekly prizes to be won, as well as a grand prize awarded to the pet with the most votes. Enter your pet's cutest photo and encourage your friends, family, co-workers and neighbours to cast their vote.
To enter or to vote, visit iadopt.ca 
The contest runs until Dec. 18 and the photo with the most votes will win our grand prize of a $300 Mastercard® gift card for you and a $200 Ren's Pets gift card for your furry friend!  
Thank you, Swiffer
®
Swiffer® is the "Official Clean-Up Crew of the Ontario SPCA" and also the presenting sponsor of the 2022 iAdopt for the Holidays campaign.  
We are thankful to our friends at Swiffer® for their ongoing generosity and support. As a registered charity, the Ontario SPCA and Humane Society depends on the generosity of donors and corporate partners to help us change the lives of animals in need.  
To learn more about iAdopt for the Holidays, visit iadopt.ca  
Categories
Testimonial
Dogs only ask for your love and attention
Dogs only ask for your love and attention, nothing else. Thank you for everything you do!
Christine
Sign up for news and updates
Thank you for joining our online community.