Introducing Milo – Our June Animal Rescue Story!
by Ontario SPCA and Humane Society | Happy Tails | June 3, 2019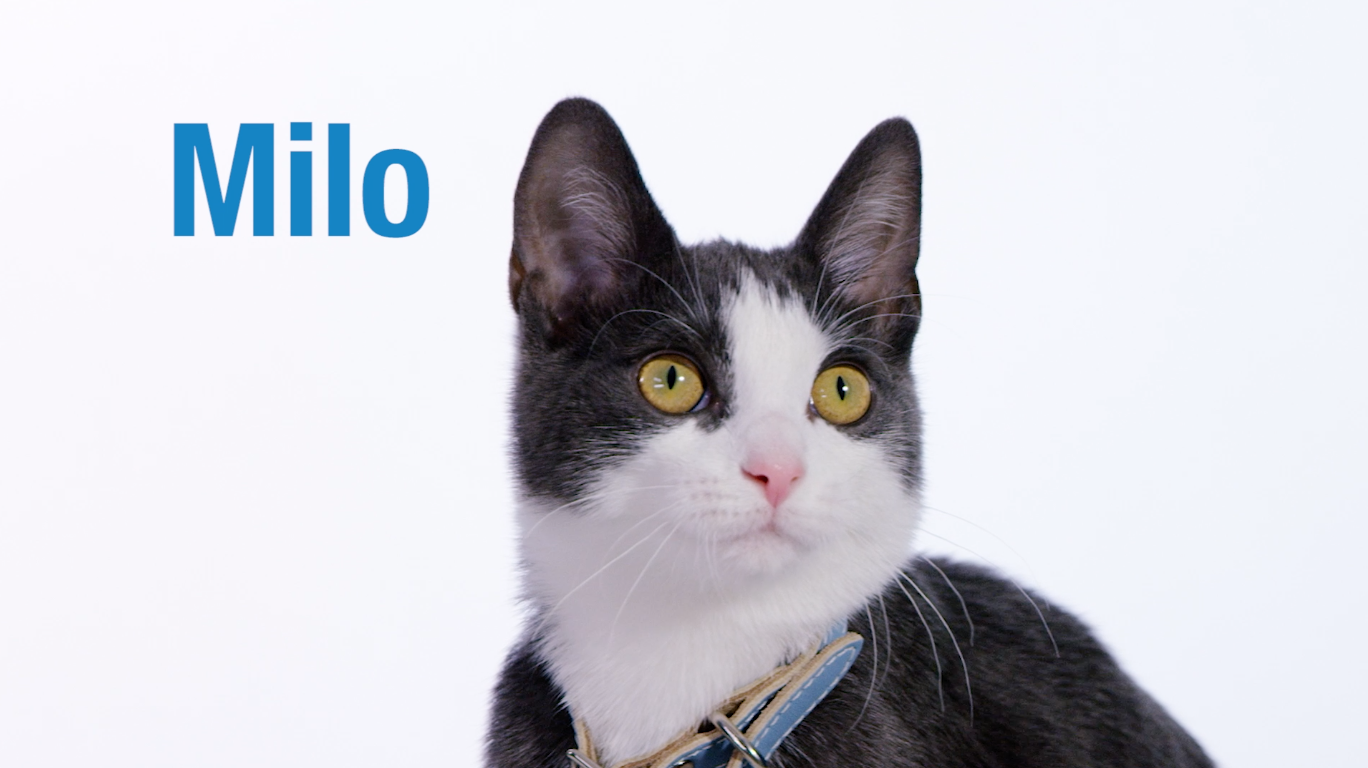 Allow us to introduce you to Milo, a sweet kitty with a lot to say…
Milo's new family says he insists on adding his two cents to every discussion.
"Milo is a very active, playful and talkative boy. He likes to join in on our conversations," his family Clara and Marcos explained.
They had more to say about the impact he has had on their lives:
"You may think adopting an animal means you're giving them a new life, and you are! But you soon realize, they give you so much love and teach us so many amazing life lessons – that your life too, is changed for the better."
Milo is now happily living his days with his fur-ever family, thanks to caring individuals like you! Watch his video update here.
Will you support animals in need just like Milo? Join as a monthly donor today!
Categories
Testimonial
We have supported the OSPCA since 1951
We have supported OSPCA since our arrival in Canada in 1951.  Keep up the greatest  T.L.C. for animals.
-Paul & Des
Sign up for news and updates
Thank you for joining our online community.