Is foster volunteering right for you?
by Ontario SPCA and Humane Society | Interesting | October 23, 2023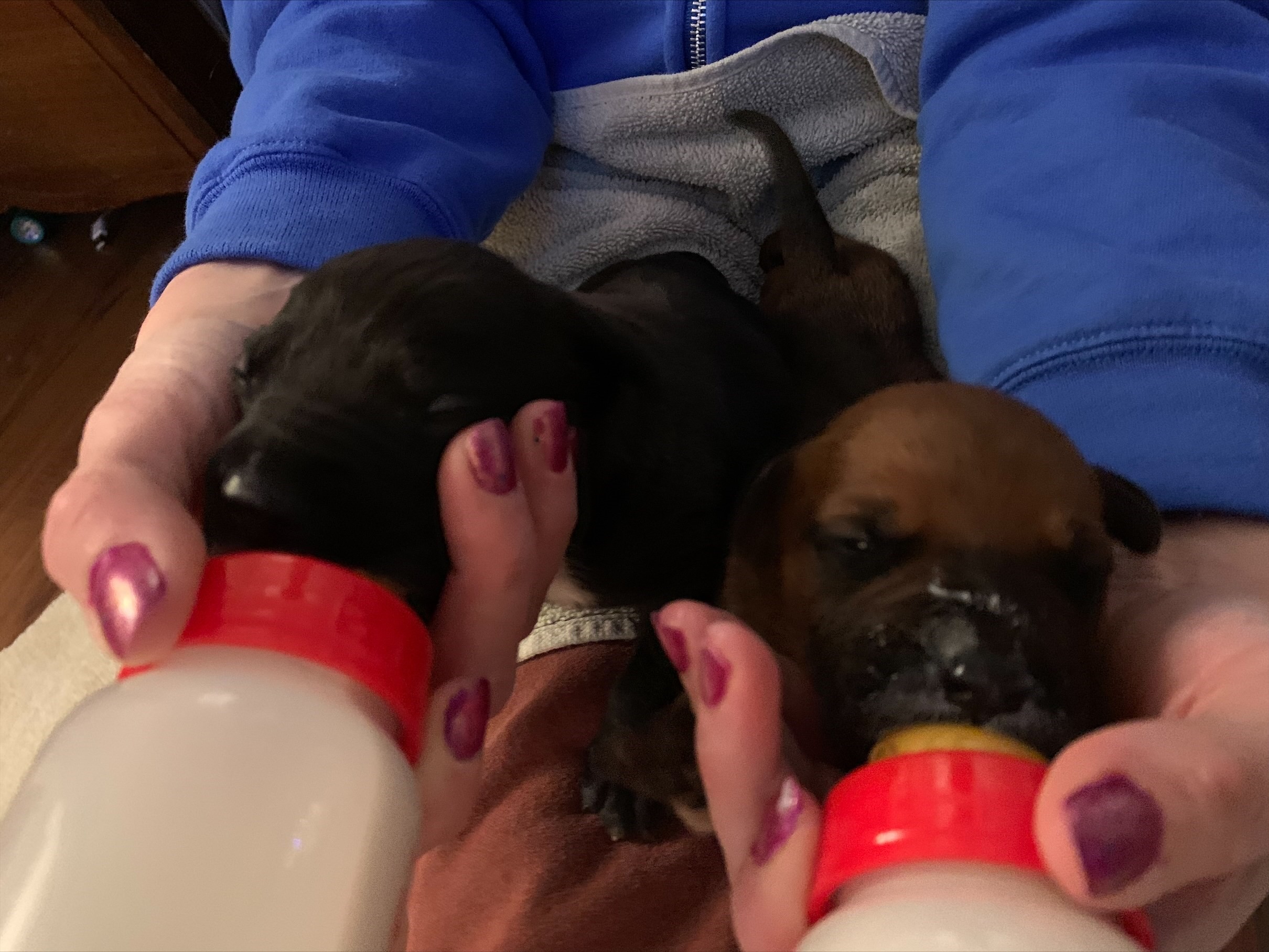 The Ontario SPCA and Humane Society is currently recruiting foster volunteers to assist its animal centres by temporarily providing a safe and nurturing environment in their home for animals in need!   
The Foster Program benefits animals who are not ready for adoption and are either too young, sick, injured, under-socialized or stressed to thrive in the animal centre environment. Instead, animals are cared for in a nurturing foster home.  
We are currently looking for applicants who:    
Can care for animals needing a little extra help learning new behaviours  

 

Can care for animals with medical needs (medication, recovering from surgery, etc.) 

 

Care for pregnant dogs and continue that care once their puppies are born  

 

Have experience with bottle feeding   

 
 Priority will be given to applicants who do not have other pets in the home.   
Interested in becoming a foster volunteer? 
Here are the answers to our most frequently asked questions to help you determine if becoming a foster volunteer is right for you:  
What experience do I need to foster?
Fostering an animal is a rewarding experience. Seeing an animal thrive through love and care can bring so much joy as a caregiver! Every family member in the household will need to be prepared for the commitment and emotions involved with fostering.  
Experience in animal care, training and giving medications is helpful in becoming a foster parent, but a willingness to learn is the most important thing. Foster parents must be at least 18 years old and be able to set aside time to socialize with your foster animal and monitor their health. You also need reliable access to transportation to take the animal to any necessary appointments.   
What will I need to provide my foster animal?  
To thrive, foster animals need a peaceful, loving environment. Daily care and interaction are necessary to ensure their social, emotional and physical needs are met. That one-on-one time also gives the foster caregivers a chance to monitor the health and behaviour of the animal. For their comfort and well-being, foster animals will need a quiet space within the home that can be easily cleaned and segregated from other animals. Sometimes, they will require routine health checks and veterinary appointments.   
What support is available to me? 
Foster pet parents receive a detailed animal care plan developed by Ontario SPCA and Humane Society animal centre staff. If questions come up, the animal centre staff are available to provide any resources or support required to ensure a successful foster placement. You're never alone! The foster program coordinator will periodically check in to monitor the foster animal's progress.  
Can people adopt the animals they foster? 
The foster care program provides temporary housing for animals in loving homes until they are ready for adoption. There are times when a foster volunteer develops a special bond with a foster animal and considers adoption. If that happens, we work with the foster volunteer to help them officially adopt the animal.   
Is there a training process? 
Yes, we will provide online training courses, manuals, and resources, as well as any hands-on training as needed.   
What happens if a foster animal needs vet care? 
The team at your local Ontario SPCA animal centre are available to answer any non-emergency health questions that a foster volunteer might have. Ontario SPCA foster volunteers will also have free access to Vetster, which provides on-demand online veterinary appointment with licensed veterinarians through video chat appointments 24/7. We also work closely with local veterinary hospitals to provide any additional or urgent care required.    
Does the Ontario SPCA send fosters home with all the food and supplies they need? 
Yes, all our foster families are provided with food, medication and other supplies the animal will require for their care.  
How long does the foster animal usually stay in the foster home?
It depends on the type of animal, its care needs, and the availability of the foster home. Some fosters are able to take on animals recovering from surgery, so they may only have the foster until they are healthy. Or some may stay in the home until they are old enough to be adopted, which could be a few weeks. Some exceptional cases have even been in homes for a few months! It depends on what you can handle and what the animal needs. 
What are the benefits of becoming a foster volunteer? 
Being a foster volunteer gives you the opportunity to help animals by giving them the TLC they need to thrive while helping prepare them for life with a loving family. It is a rewarding experience that will light up your life in ways you could never imagine, allowing you to spend time with some new furry friends.  
To give vulnerable animals the best opportunity at the second chance they deserve, we're asking anyone who can help to join our team. For more information on becoming a foster volunteer, visit ontariospca.ca/foster 
Are there other volunteer opportunities available?  
We encourage anyone interested in volunteering to keep an eye on our website ontariospca.ca/volunteer for updates and opportunities.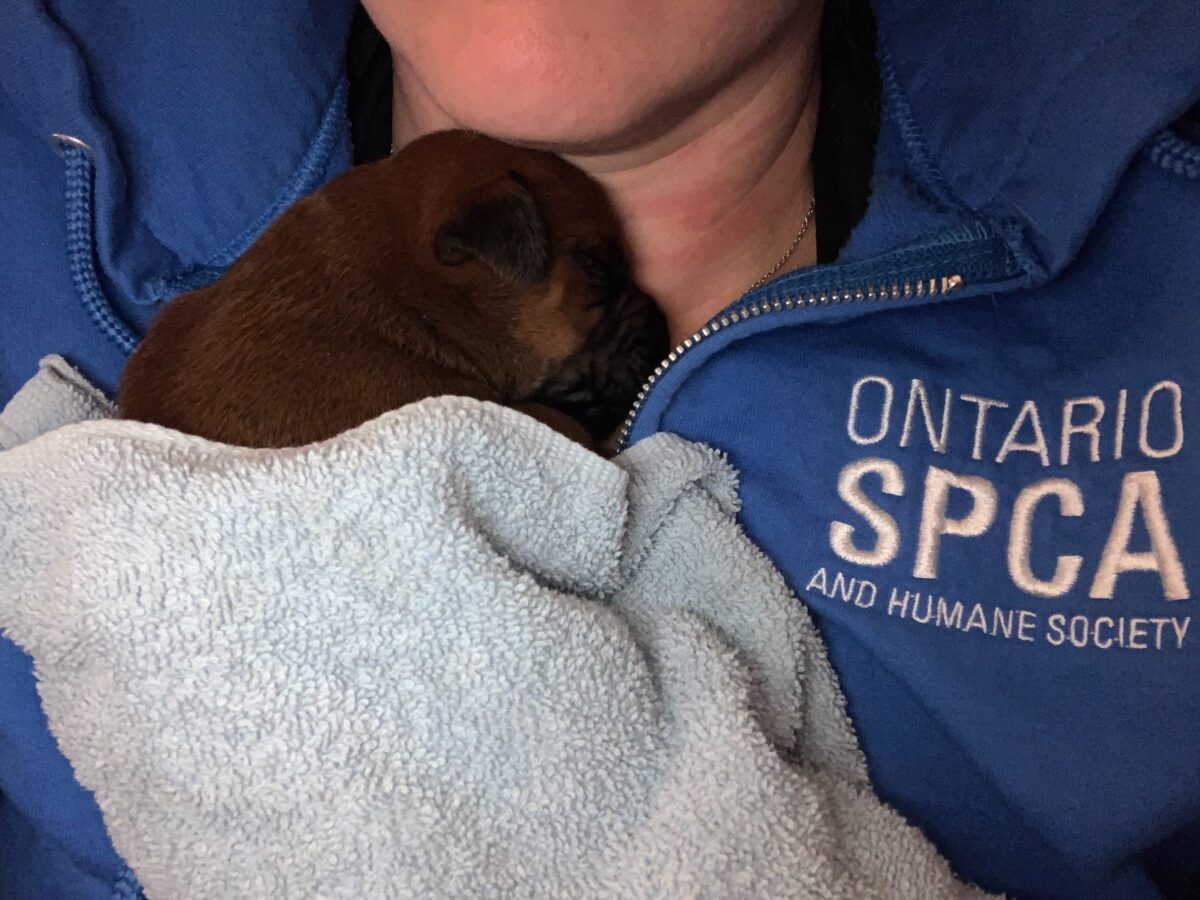 Categories
Testimonial
I stand behind SPCA with my monthly gift
I stand behind SPCA with my monthly gift. I am so happy there are folks like you to care for those who can't help themselves.  My family and I have had animals all our lives and know what a comfort they are.  Thank you SPCA.
-Dorothy
Sign up for news and updates
Thank you for joining our online community.