It's happening meow: Animal centres gear up for kitten season
by Ontario SPCA and Humane Society | Interesting | April 1, 2022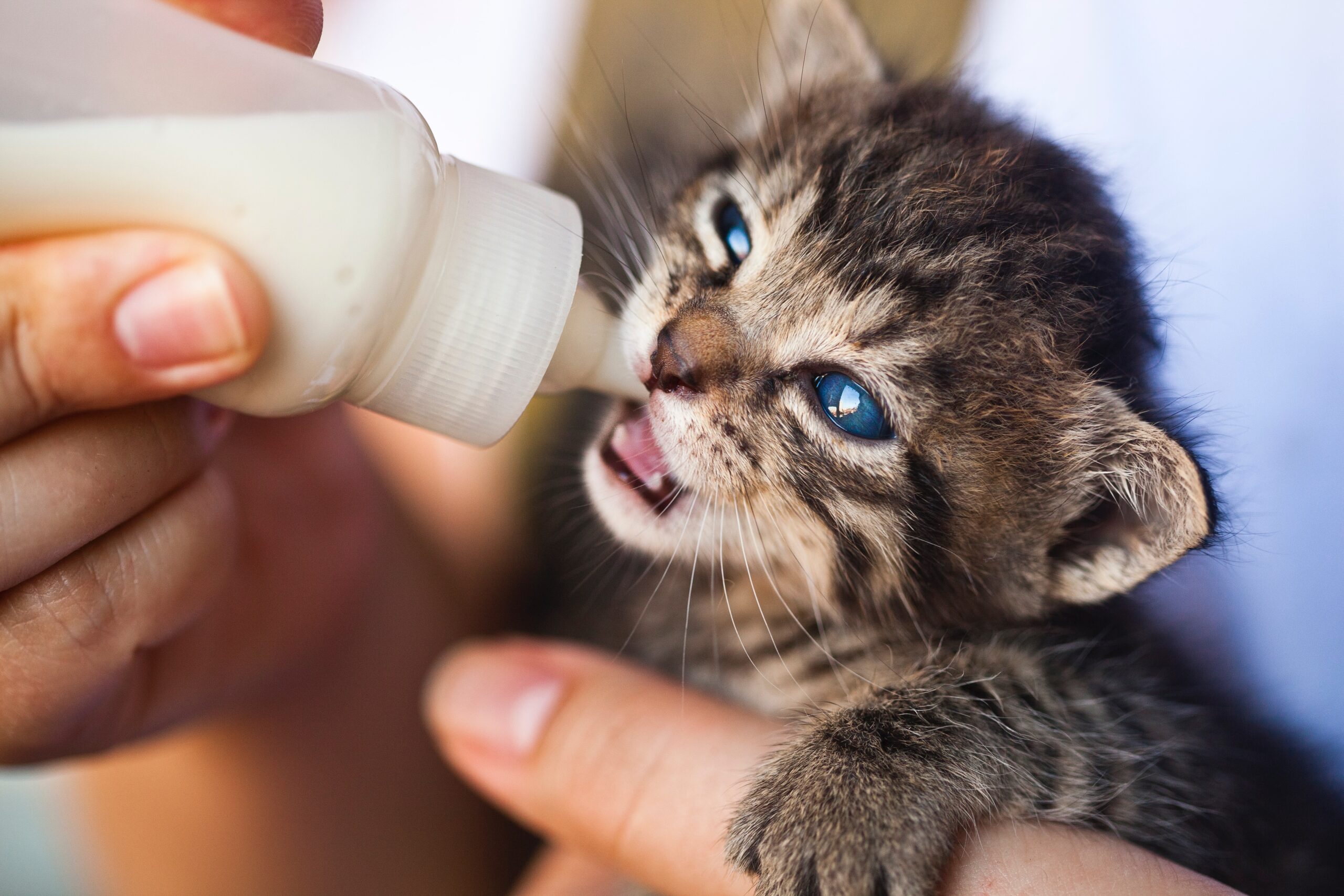 Kitten season is upon us, which means it's the time of year when Ontario SPCA animal centres see an increase in the number of feline families, pregnant cats and litters of orphaned kittens come into their care.
During this busy time at Ontario SPCA animal centres across the province, our staff and volunteers are focused on helping these tiny feline friends and their moms thrive. It can sometimes mean sleepless nights, round-the-clock bottle feeding, veterinary appointments and all the usual care that comes with keeping cats and kittens happy and healthy. 
Kitten season might begin in the spring, but it doesn't typically peak until the late summer months. That's when the number of kittens coming into Ontario SPCA animal centres can double or even triple monthly intake numbers compared to earlier in the year. 
Foster families save lives
When a pregnant cat comes into our care, we try to place her in a foster home wherever possible. This gives mom a quiet, comfortable space to have her babies. As her kittens grow, that one-on-one time with their foster family in a home environment helps socialize them and prepare them for the day when they will be adopting into their loving forever home.
Fostering kittens is a big job, especially when it comes to caring for orphaned kittens who need constant care and feeding. Without a mother, they depend on their foster family for everything. 
To help set our foster families up for success, we send them home with all the supplies they will need to care for their feline family. Our animal centres are in regular contact with the foster families to help ensure things go smoothly. The kittens come back to our animal centres every two weeks to be weighed, and so we can administer any de-worming or vaccinations needed at that time. 
Learn more about becoming a foster volunteer 
Teaching social skills
For kittens born to socialized moms – cats who are comfortable in the presence of people – socializing kittens is a much easier task. Like all baby animals, they take their cues from their mothers. Still, they need to be handled regularly once they are old enough to get them used to being touched – important prep work for the day they are old enough to be adopted into a loving home!
Sometimes kittens are born to under-socialized or feral moms who end up in our care. These kittens need extra socialization away from their mom. If she's fearful of people, she passes that fear along to her kittens. 
Once the kittens are past the most fragile period of their development, we begin to separate them from their mom for short periods of time to pick them up and handle them. As they get older, we spend longer periods of time with them, playing with them and letting them explore. The goal is always to make every interaction as positive as possible to help prepare them for life with a family in a loving home. 
Our animal care team also tries to expose kittens to as many things as possible. One day could include bringing an umbrella to work to let them see new objects; another day could be wearing a hat while working around the kittens. They even go so far as to play real-life sounds like thunderstorms or household noises to familiarize the kittens with common sounds. 
Preventing kitten season
Spaying and neutering animals is the key to reducing the number of homeless cats and kittens that come into our animal centres. To put it in perspective, one female cat is capable of producing as many as 96 kittens in her lifetime! 
Do your part to help reduce pet overpopulation. Speak to your veterinarian or find a high-volume spay/neuter clinic in your area.
Already have your pets spayed or neutered? Thank you! Please consider "Spaying it forward" by making a donation to cover the cost of a spay or neuter surgery for an animal in our care. 
Adopt a cat or kitten
If you've been thinking of welcoming a furry friend into your family, visit our adoption page at ontariospca.ca/adopt to see cats and kittens available for adoption. Animals adopted through the Ontario SPCA are spayed or neutered, microchipped, de-wormed and up to date on vaccinations.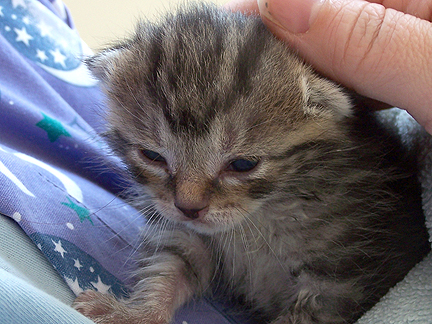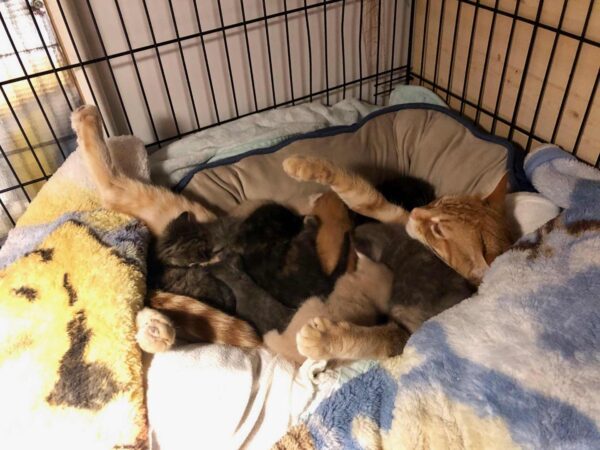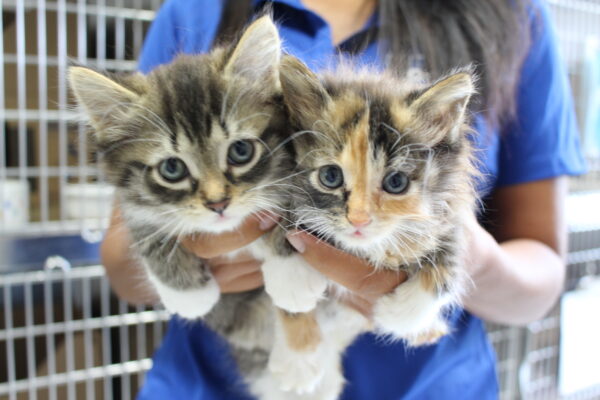 Categories
Testimonial
Speaking for the ones who can't speak for themselves
Keep up the good work speaking for the ones who can't speak for themselves. A society who cares for their animals is a better society.  Thanks for your good work!
-Suzali
Sign up for news and updates
Thank you for joining our online community.