Join the National Cupcake Day™ celebrations and do something sweet for animals in need
by Ontario SPCA and Humane Society | Campaigns Contests Media Releases | February 1, 2022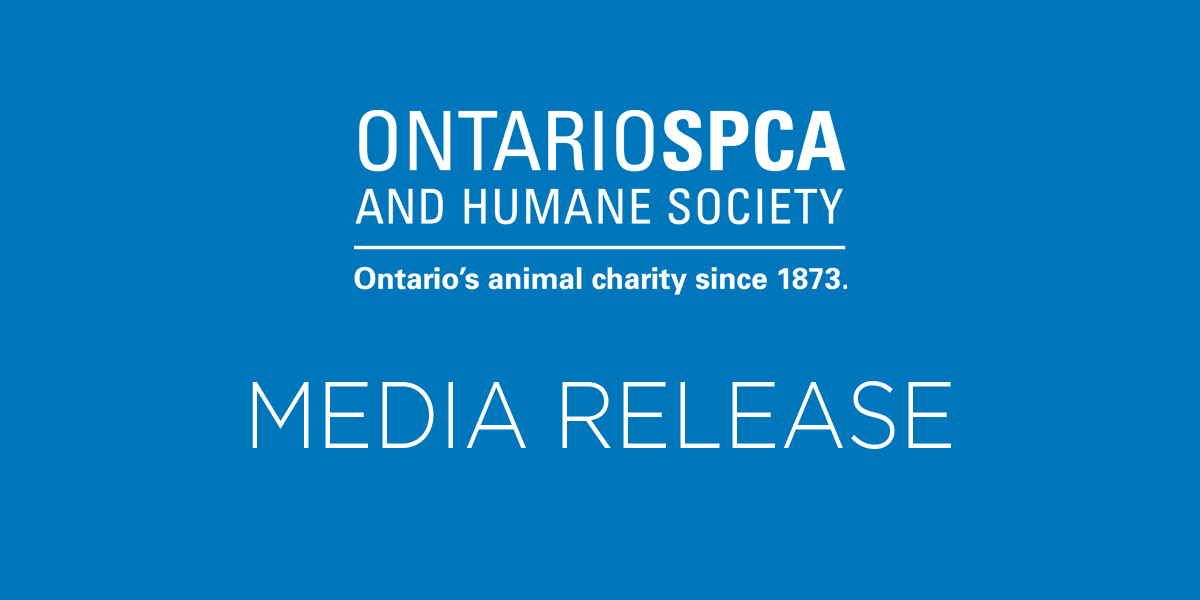 IMMEDIATE RELEASE
Changing the lives of animals for the past 10 years, one cupcake at a time
Stouffville, ON (Feb. 1, 2022) – National Cupcake Day™ presented by Milk-Bone® and Robin Hood®, is coming up on Feb. 28 and the Ontario SPCA and Humane Society invites you to take part in this sweet annual fundraising event, which is celebrating 10 years of "baking" a difference for animals in need.
Organized by the Ontario SPCA in support of participating SPCAs, humane societies and rescue groups across Canada, National Cupcake Day has been held annually since 2012, raising over $4.1 million to date. So how does the sweetest event of the year celebrate its 10th birthday? By inviting as many animal-loving friends as possible to pre-heat their ovens, mix up some icing and take part in the National Cupcake Day Decorating Contest, presented by Robin Hood® and Milk-Bone®.
Visit nationalcupcakeday.ca to register, fundraise and submit a photo of your cupcake creation for a chance to win some great prizes. The cupcake in each of the four categories that has the most votes wins. Ask your family and friends to visit nationalcupcakeday.ca to vote and make a donation to your online fundraising page.
"Is there anything sweeter than a day devoted to eating cupcakes and raising funds to help animals in need?" says Tracy McElman, Provincial Manager, Community Programming & Animal Centre Services, Ontario SPCA and Humane Society. "This is the 10th anniversary of National Cupcake Day and we're challenging everyone who cares about animals to get involved in this delicious fundraising event."
By taking part in National Cupcake Day, you are providing urgently needed care and shelter for animals waiting to find a loving home. Make National Cupcake Day the sweetest day of the year for animals in need by registering at nationalcupcakeday.ca
##
MEDIA CONTACT
Media Relations
Ontario SPCA and Humane Society
905-898-7122 x 375
media@ontariospca.ca
The Ontario SPCA and Humane Society
The Ontario SPCA and Humane Society is a registered charity, established in 1873. The Society and its network of communities facilitate and provide for province-wide leadership on matters relating to the prevention of cruelty to animals and the promotion of animal well-being. Offering a variety of mission-based programs, including community-based sheltering, animal wellness services, provincial animal transfers, shelter health & wellness, high-volume spay/neuter services, animal rescue, animal advocacy, Indigenous partnership programs and humane education, the Ontario SPCA is Ontario's animal charity.
The Ontario SPCA and Humane Society Provincial Office sits on the traditional territory of the Wendat, the Anishinabek Nation, the Haudenosaunee Confederacy, the Mississaugas of Scugog, Hiawatha and Alderville First Nations and the Métis Nation. This territory was the subject of the Dish With One Spoon Wampum Belt Covenant, an agreement between the Iroquois Confederacy and the Ojibwe and allied nations to peaceably share and care for the resources around the Great Lakes. The treaties that were signed for this particular parcel of land are collectively referred to as the Williams Treaties of 1923.
Categories
Testimonial
Thank you for your dedication
Thank you for your dedication to helping the animals.  Every animal deserves a loving home and to be treated royally.  Just imagine a day without animal cruelty.  What a wonderful day that would be!
-Joan
Sign up for news and updates
Thank you for joining our online community.