Keeping animals safe in times of crisis
by Ontario SPCA and Humane Society | Interesting | May 2, 2022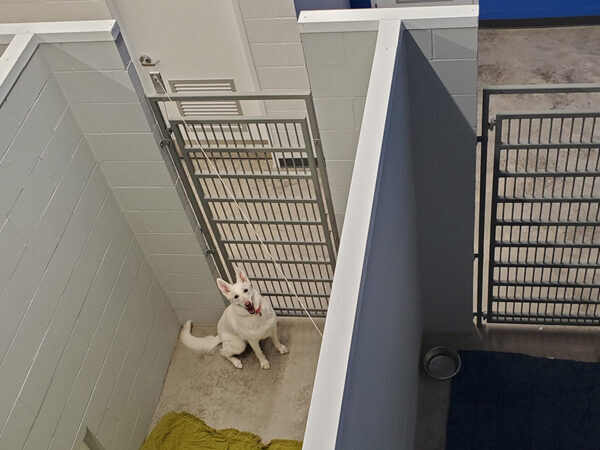 There are few things as stressful as being displaced from your home due to an emergency – add pets who are confused and scared to that mix and it's every pet parent's worst nightmare. The Ontario SPCA and Humane Society brings peace of mind to dozens of families each year by caring for their companion animals in their time of need through its emergency boarding services. 
Trusted care in times of need  
With 12 animal centre locations, the Ontario SPCA is here to help communities across the province. The reasons for emergency boarding requests are as varied as the animals we help, but often come as a result of house fires and medical emergencies that prevent an animal's guardian from caring for them. It can be an emotional time for those living through the emergency, which is why we take such pride in offering reassurance that their animals will be loved and cared for while they get back on their feet. 
A home away from home
We know that this is a stressful time for the animals who have been temporarily separated from their families, which is why we do everything we can to make their stay as comfortable as possible. Ontario SPCA animal care teams provide daily enrichment to keep animals happy and occupied. We take dogs our for daily walks, just as they would enjoy with their families. Our goal is to keep them safe and happy until they can be reunited with their families.  
Bringing families back together 
When the day arrives for a family to pick up their animal, our hearts are full. To watch a dog bark or howl with excitement, their whole body wagging at the sight of their family, is one of those special moments. Our staff find loving homes for thousands of animals across the province each year, but there is something very special about knowing you are providing safekeeping for someone's beloved animals when they need you most.  
"The teams at the animal centres, when they know they are lending a hand and helping a family repair or get better, it's a rewarding experience for them as well," explains Dawn Lyons, Manager of the Ontario SPCA Orangeville & District Animal Centre. "This is something that we are here to do; we're here to help."  
To learn more about the Ontario SPCA's community support services, or to donate to make this work possible, visit ontariospca.ca/what-we-do/community-support-services/ 
Categories
Testimonial
Dogs only ask for your love and attention
Dogs only ask for your love and attention, nothing else. Thank you for everything you do!
Christine
Sign up for news and updates
Thank you for joining our online community.