Kittens with special needs get the second chance they deserve
by Ontario SPCA and Humane Society | Happy Tails | August 25, 2023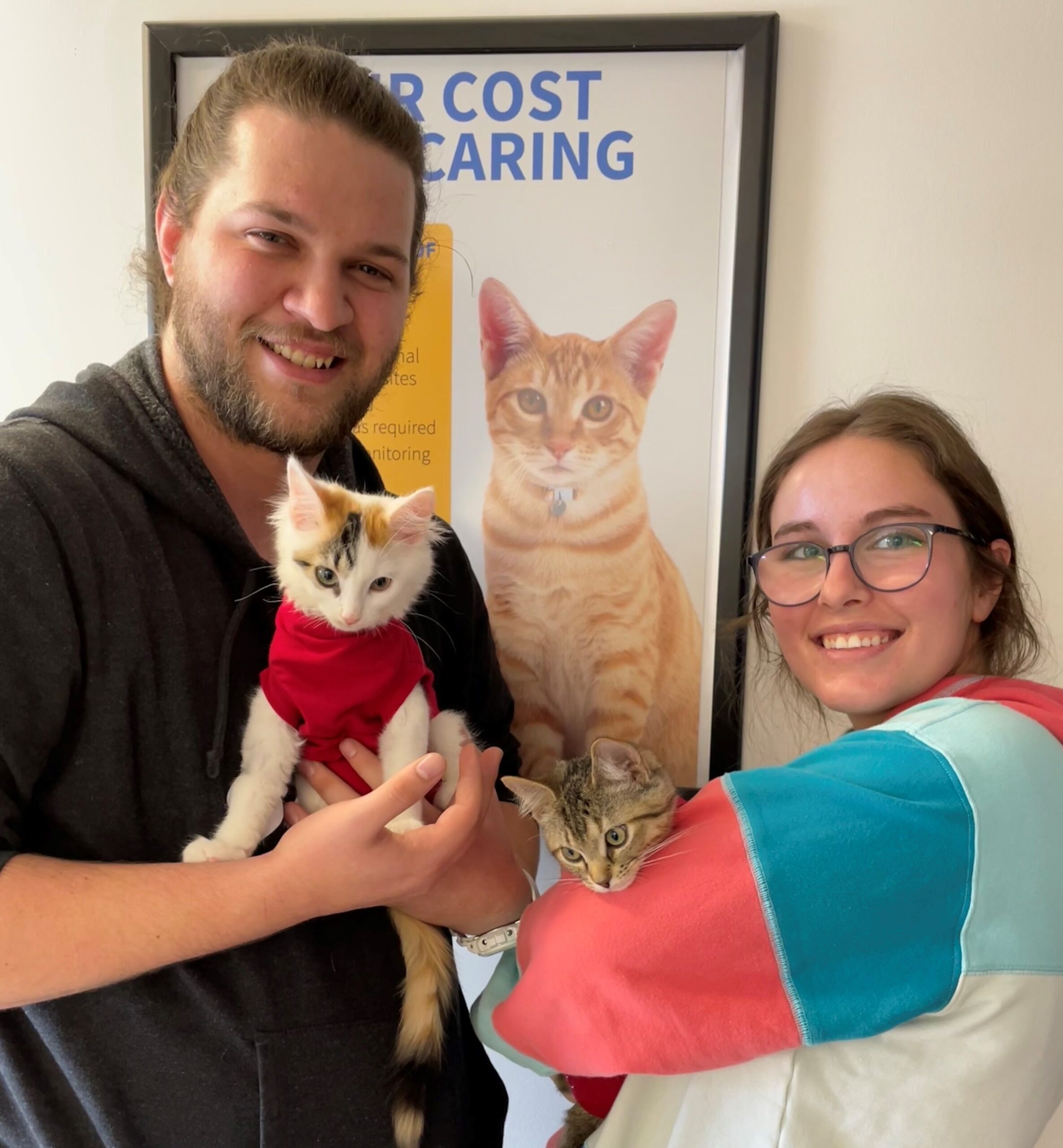 Soon after a seemingly healthy litter of kittens was born at the Ontario SPCA Renfrew County Animal Centre, they were placed in a volunteer foster home with their mother. At the time, the team at the centre didn't know just how crucial that foster home would be to the care of these vulnerable kittens. 
When the kittens began walking three weeks later, the foster volunteers noticed that one of the kittens was struggling. After being seen by a veterinarian, the kittens were diagnosed with a neurological disorder called Cerebellar hypoplasia. 
What is Cerebellar hypoplasia?
Cerebellar hypoplasia (CH) is a developmental condition in which the cerebellum of the brain fails to develop properly. The cerebellum is the portion of the brain that controls fine motor skills, balance, and coordination. The condition is not painful but does impair movement. 
What causes Cerebellar hypoplasia?
Cerebellar hypoplasia most commonly occurs when a pregnant cat becomes infected with feline panleukopenia virus and passes the infection to her unborn kittens. During the last weeks of pregnancy, the virus attacks rapidly dividing cells, which is also when the kittens' cerebellum is undergoing rapid growth and development. The condition may only affect one kitten in a litter or all littermates. 
The disease can be prevented by vaccinating female cats against panleukopenia before pregnancy. 
Their diagnosis did not slow down the determined kittens
Shortly after the first Cerebellar hypoplasia diagnosis, Jellyfish also began showing signs and was diagnosed soon after. Fortunately, aside from their physical limitations, both kittens were otherwise intelligent and playful. They reached, or at least attempted to reach, the same milestones as their littermates, including eating food on their own and using the litter box.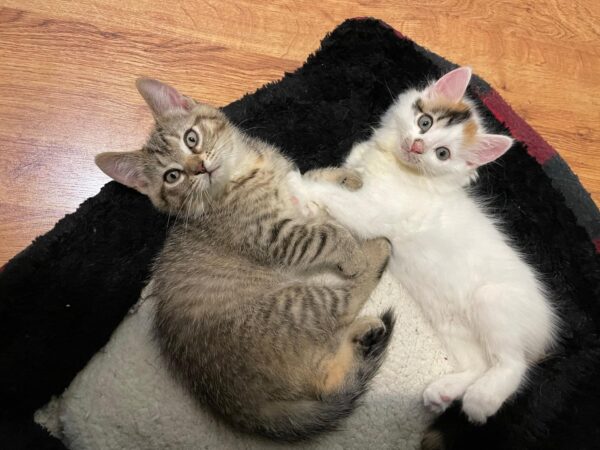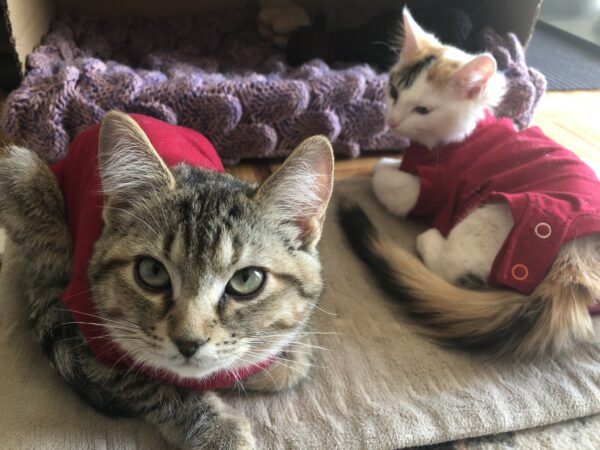 The foster volunteers never gave up!
The volunteers who cared for all six kittens have been fostering animals for 20 years. This was their first time encountering Cerebellar hypoplasia, so naturally, it was a steep learning curve and emotionally challenging. With the help and support from the animal centre extended health team, these amazing volunteers had the resources they needed for this challenge and never gave up. 
"Clownfish is one of the most determined little spirits I have ever encountered," explains foster parent, Lea Thompson.  
Thompson says she witnessed this determination while litter training Clownfish. Since the kitten had difficulty accessing the litter box, Thompson says they would pick her up and put her in there frequently to see if she needed it. 
"She absolutely let you know when she did or did not want to do something," says Thompson. "If she didn't need to go, she would wriggle, protest vocally, and attempt to backflip out of the box."  
Thompson also shared that Jellyfish was always sweet and happy and that her milder case of Cerebellar hypoplasia never got in her way. 
The sisters have been adopted and are living their best lives together!
Cauliflower (Clownfish) and Bell-Pepper (Jellyfish) are thriving in their new home. Their adopter made "Coli" a custom litterbox with rails to help with her instability  
"She was so picky about litter boxes but now, since the new litter box, might have an accident outside the box once every month or so which is WAY better than the 5-10 a week before the custom box!!" says Derek, Cauliflower and Bell-Pepper's adopter.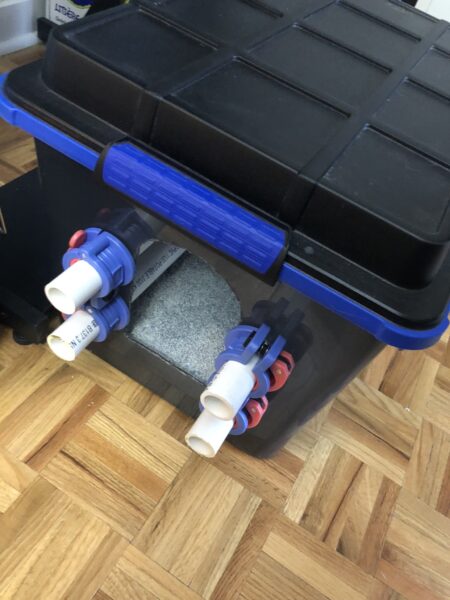 "Pepper has become fairly confident with her CH; she often makes a full sprint across the apartment. Speed seems to give her some stability," says Derek. "Coli on the other hand is pretty much just as wobbly as when we first adopted her, but still loves to play and flop around; She's very excited by anything moving fast, while Pepper prefers to attack a slow-moving toy."  
So many hands were involved in helping these two kittens along in their adoption journey! From the foster volunteers, the animal centre team, and local veterinarians, to their adopters, these girls have received the absolute best care and support!   
Fostering is a rewarding experience and a wonderful way to set up our furry friends for success in finding their forever homes. If you are interested in becoming a foster volunteer, click here.  
If you've been thinking of adding a furry friend to your family, visit our adoption page to see animals for adoption.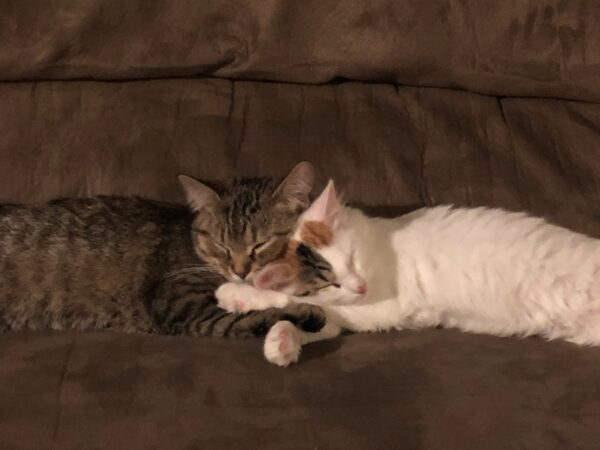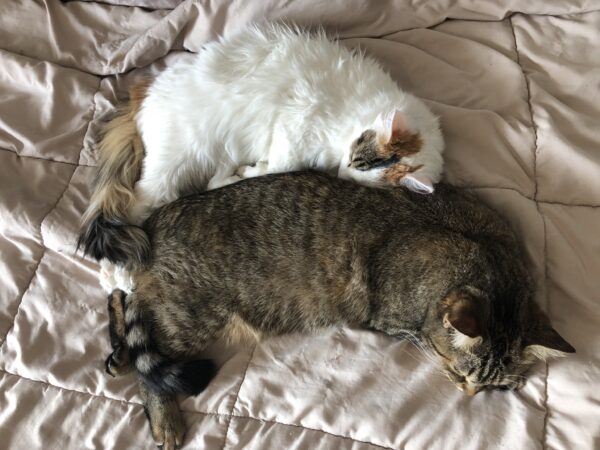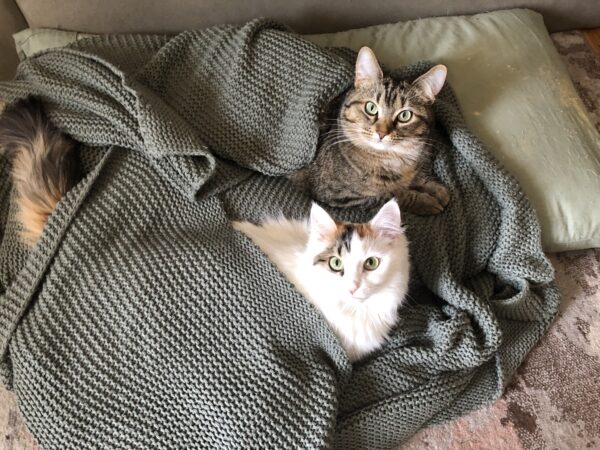 Categories
Testimonial
Thank you for your dedication
Thank you for your dedication to helping the animals.  Every animal deserves a loving home and to be treated royally.  Just imagine a day without animal cruelty.  What a wonderful day that would be!
-Joan
Sign up for news and updates
Thank you for joining our online community.