Lawyer shares the importance of making a will for Leave a Legacy Month
by Ontario SPCA and Humane Society | Interesting | May 7, 2021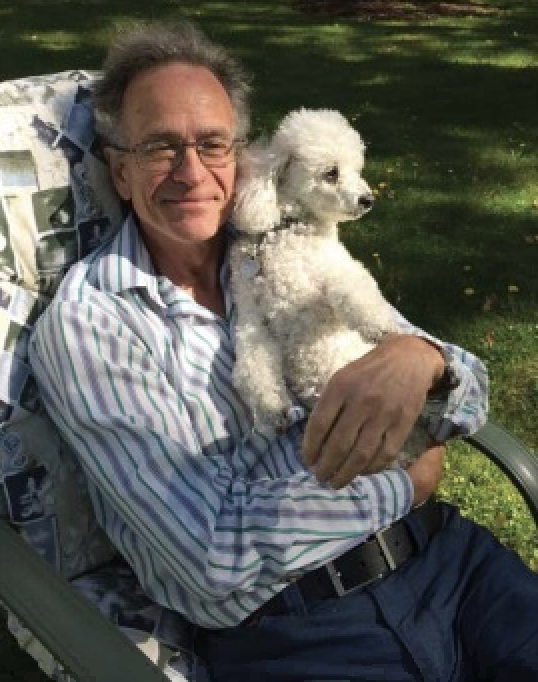 May is Leave a Legacy Month, a time to recognize the importance of including charitable gifts in your will. Check out the story of Dan Hicks, an estate lawyer, who shares why legacy giving is important to him as a "pet dad."
Dan Hicks, Lawyer 
"As a lawyer and estate executor, I know how important a will is in making sure your estate is handled the way you want. Making a will guarantees the assets you've worked so hard to earn go where you want them. And adding a gift in your will to a charity like the Ontario SPCA and Humane Society gives you a terrific tax benefit, too! 
There are so many worthy charities, but I have to say that the Ontario SPCA is a standout for me. They're trustworthy, reliable, and they make every dollar count towards helping animals. As an animal lover and 'pet dad' myself, that matters to me. The best part about it is that you feel good because you know you've done what you want to do, and you know you've done the right thing."
In loving memory of Dan's 14 year old dog Jamie.
Leaving a gift in your will
Since 1873, the Ontario SPCA and Humane Society has been helping animals in need. Over the years, our work has changed, but just like you, we've never stopped believing every animal deserves a life filled with love, health and happiness. That's why animal lovers across the province trust us to help create their legacies, extending a lifetime of love for animals far into the future with a very special kind of gift: a gift in your will.
With a gift in your will, you can lead us into a future where no animal experiences homelessness or cruelty, where every Ontarian respects and appreciates animals, and where every animal has the loving home they deserve.
 If you would like to discuss the best giving option for you, please don't hesitate to reach out. We would be pleased to support you through the process of making your gift to the Ontario SPCA and Humane Society.
Toll-free: 1-888-668-7722 x324
Phone: 905-898-7122 x324
Categories
Testimonial
Thank you so much for all you do
Thank you so much for all you do every day to rescue animals in need. I can't imagine the terrible situations that you see every day.  It is great that you have the heart to help. Keep up the good work.
-Betty
Sign up for news and updates
Thank you for joining our online community.