Lifechanging partnerships: Service dogs and PTSD
by Ontario SPCA and Humane Society | Interesting | April 8, 2021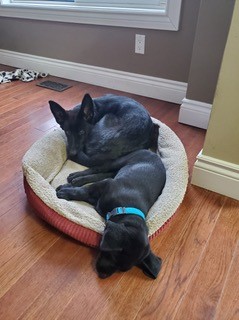 Two years ago, delegates at the 2019 Ontario SPCA Change for Animals Conference made a life-changing donation for two individuals struggling with PTSD.
It all began in 2018 when Shawn Fougere and his service dog Kal spoke at the Change for Animals Conference. Shawn, a veteran with the Ontario Provincial Police, shared with us his battle with mental illness, experience with PTSD, and how Kal changed his life. Inspired by his story, delegates in attendance came together to fund a service dog to give someone else this same life-changing opportunity, resulting in a partnership between Dan and his service dog Nakita.
The ripple effect continued in 2019, when after hearing Dan's story, donations were raised for another two dogs to be paired with individuals struggling with PTSD.
With the help of Shawn, and Evolution K9, the company who trained Kal and Nakita, we are excited to announce two individuals have been chosen and matched with dogs who are now beginning their training to become service animals.
A black Lab puppy named "Blue" is now being trained for a recipient named Dan, who has a military background. "Kiarah," a black German Shepherd, has been paired with Nikiyah, who has PTSD after experiencing a traumatic accident and surviving domestic abuse.
"The two people we have are wonderful people with beautiful and supportive families," says Shawn.
What is life like for Shawn and Kal today?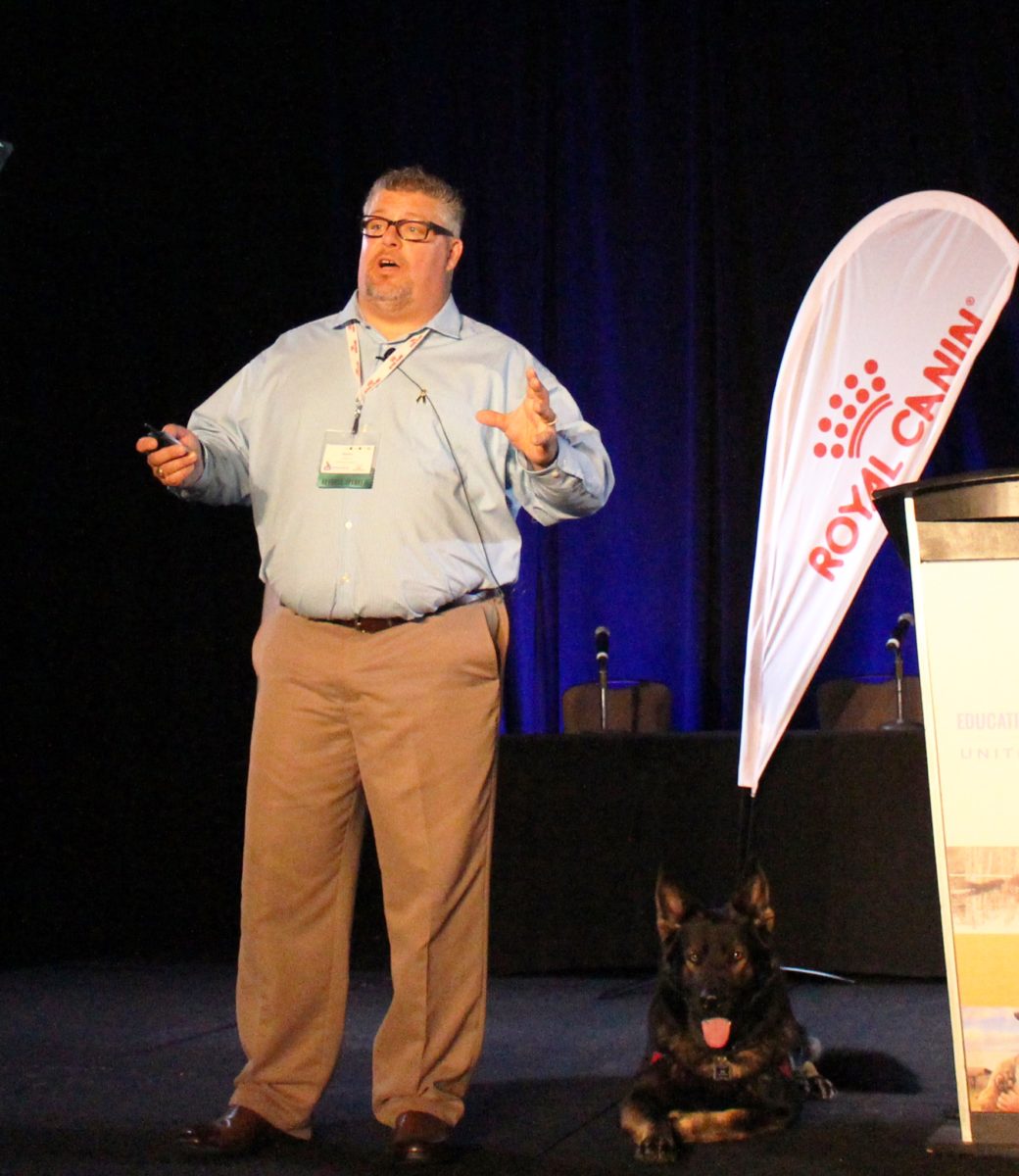 Like many others right now, Shawn, Kal, and his family are staying home and doing their best to physically distance from others. Shawn says Kal has been more important to him than ever because there's a part of him that likes to isolate. He says they regularly go out on the ATV, or for walks, and Kal rarely leaves his side even when home.
"He makes me feel less alone. I talk to him like he's a human and I swear he understands me," says Shawn about his relationship with Kal.
Shawn lives in North Bay, and he says the pandemic has been especially hard on people there with mental health issues and addictions.
"I feel really blessed that I have Kal and my family. They're still my number one tools to managing my mental health," says Shawn.
What the pandemic has afforded Shawn is time to work on writing a book about his mental health and addiction story. He says it's a tough write, but that Kal is helping him get through it.
Reflecting on his time at the 2018 Ontario SPCA Conference, Shawn says it warms his heart to think back on the impact sharing his story had, and is continuing to have, in people's lives.
"To know that because of my story, and your generosity, we have Nakita and Dan, is so amazing," Shawn says.
Dan's life-saving partner: Nakita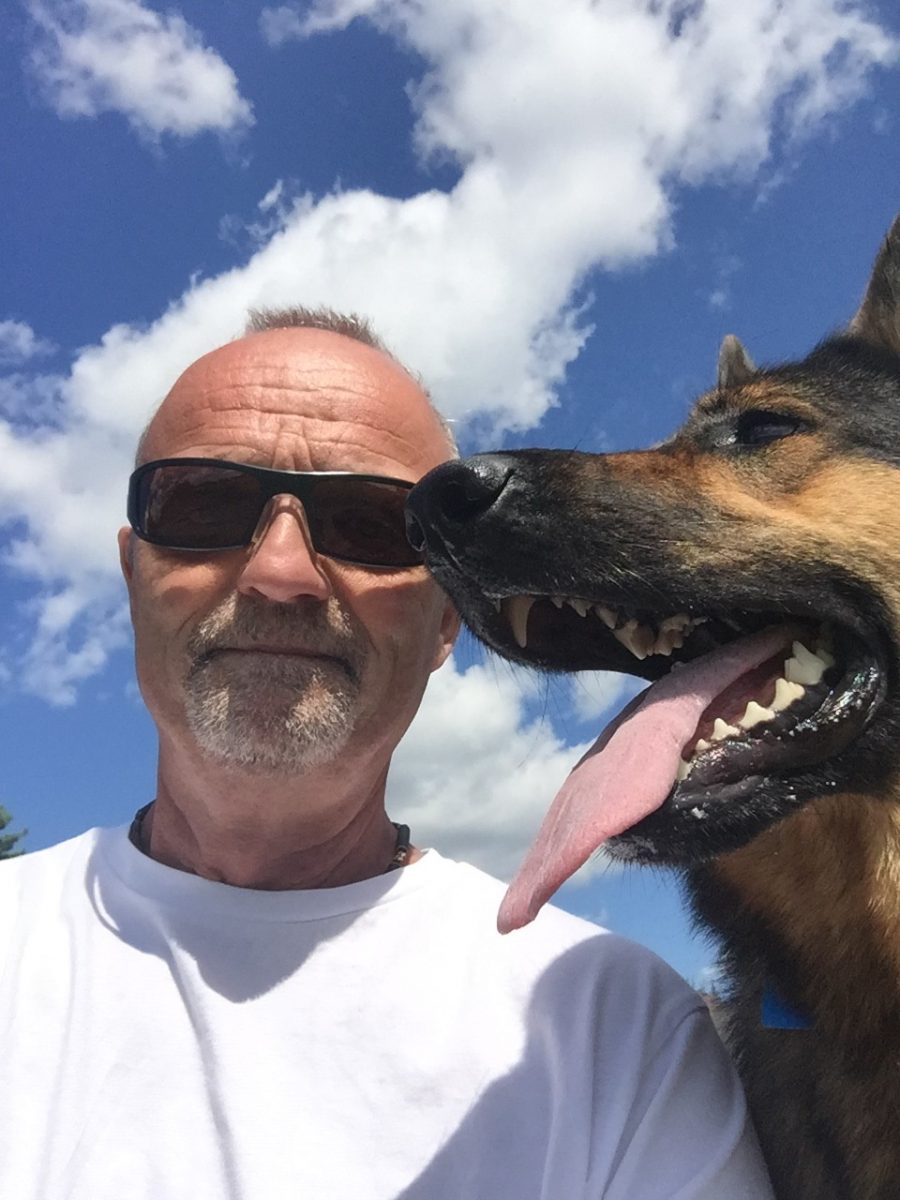 Nakita finished her training just before the world went into lockdown, which was just in time for Dan.
"Nakita saved the day, because it would have been so easy for me just to barricade myself and never have to go out, just go get groceries and come back home. But with her, I have to go out," says Dan.
Dan says Nakita gets him outside for three walks a day, and is helping him continue moving forward in his recovery, even during a pandemic.
Nakita always knows when he's down or preoccupied, Dan says. If it's a harder day, Dan says she'll stay by his side the whole time, coming up to snuggle him when he needs it most.
"Sometimes you get locked into something that triggers you and you're back in a traumatic experience. Emotions are coming up, and she feels that right away, she's always in tune. She's never too far behind me or beside me," says Dan.
Dan says Nakita now knows his routines and schedule. He says she gets up with him at 7:30 every morning, ready for her walk, and knows when it's time for bed. Dan says she likes to sleep at the front door as if she's guarding the house, only coming upstairs to check on him.
"That kind of relationship, the way that she does that is hard to explain, and sometimes I don't remember the dream or nightmare, but I know there was something and I'm sweaty. She feels that and she'll come up," he says.
Dan says the impact Nakita has had on his life is nothing short of life-changing.
"Nakita's been amazing. The bond, the love, the companionship, I couldn't have asked for anything better," he says, "It's been life changing for me. Best thing that could have happened."
Dan says sharing his story at the 2019 Ontario SPCA Change for Animals Conference was instrumental to his therapy and recovery.
"When I went to Niagara Falls to meet all the people involved, for me that was the first time I was speaking publicly about my PTSD and it was very difficult for me, but it has helped me to move on and to accept," he says.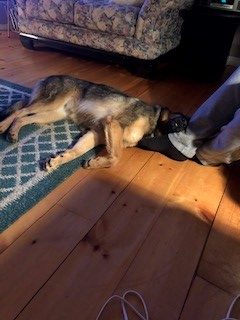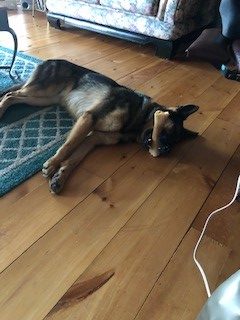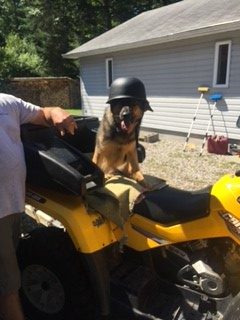 These life-changing partnerships were made possible thanks to the Brant County SPCA, Don Cherry Pet Rescue Foundation, Georgian Triangle Humane Society, North Bay and District Humane Society, Peterborough Humane Society, Quinte Humane Society, Royal Canin, Welland & District Humane Society, Alexandria Veterinary Clinic, Wiki Rez Dog Group, Ontario SPCA Board member Kari Wilson, Petplan, Stephanie Miller, Codi Shewan, Jeff Beaudoin, London Reptiles, Liam Cullin, and the Ontario SPCA and Humane Society.
"It's been lifechanging and I cannot tell you how much I appreciate it. I'm very very grateful for everybody for making this happen," Dan says.
Want to be part of the change? Register today for the 2021 Change for Animals virtual conference May 12-13th: ospcaconference.ca
Categories
Testimonial
Dogs only ask for your love and attention
Dogs only ask for your love and attention, nothing else. Thank you for everything you do!
Christine
Sign up for news and updates
Thank you for joining our online community.