Long weekend safety tips for your furry friend
by Ontario SPCA and Humane Society | Dog Care General Pet Care | May 19, 2023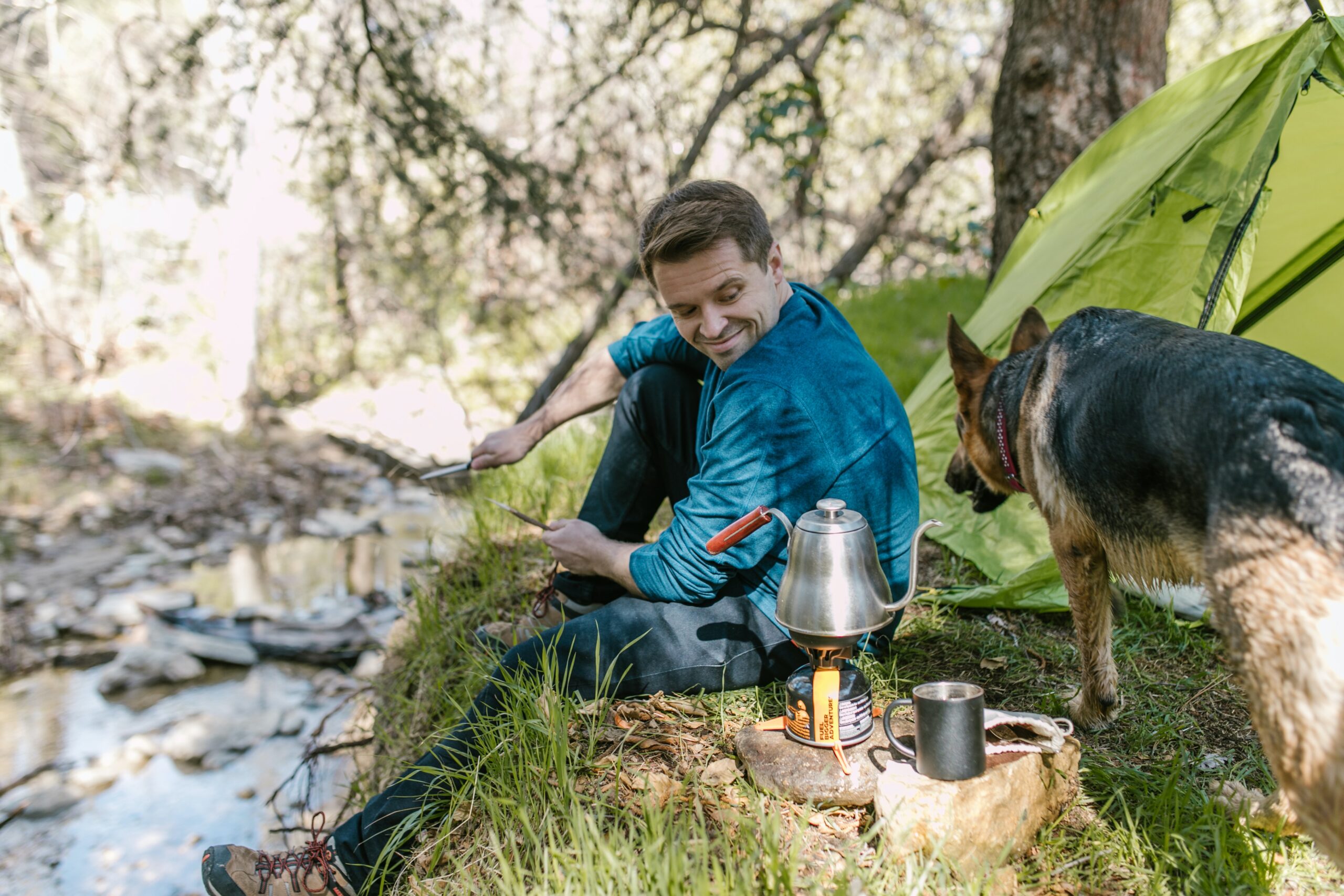 Do you have exciting plans this long weekend with your furry friends? Whether you're hiking, camping, or cottaging, we have some helpful tips to keep you and your companion animals safe.   
Hiking  
Whether it's a small, local trail or a provincial or national park, there are many options available for taking a hike with your furry friend – just make sure the park is animal-friendly before going!     
Hiking is a great way to get outside in nature. Not only is walking a pleasant activity and good exercise for you, it also has many health benefits for your dog.  According to the ASPCA, walking your dog can improve their weight and body composition, joint health, digestive and urinary health. It can improve your dog's mental and emotional health, as well!    
Remember to keep your dog leashed while on the trail. This way, you can get to know how he/she will react to wildlife and other hikers on the trail. You'll also want to check for fleas and ticks regularly and bring along water so your furry friend can rest and stay hydrated.   
Did you know, animals can also get sunburnt? Make sure to bring along pet-friendly sunscreen and apply it, especially around the nose and other less-hairy areas.   
Read more about visiting a national park with your dog.   
Camping  
Similar to hiking, camping is a fun and active way to enjoy the great outdoors with your furry family members. However, there are a few things to take into consideration before heading out.   
If your dog likes to bark, it may be a good idea to sit this one out! Campsites do not permit excessive noise that might disturb others.  

 

Keep your dog on a leash at all times – this will prevent avoidable accidents from occurring.  

 

Always pick up and dispose of your dog's waste. Some parks offer free dog waste bags, but you should bring your own just in case. 

 

Dogs can attract wildlife so keep an eye out! Additionally, make sure your dog is not chasing or harassing the wildlife, either.  

 
Please note that not all campsites allow dogs, so check the regulations before you embark on your adventure!  For more tips, as well as information on camp sites, visit ontarioparks.com.    
Cottage trip  
Who doesn't like a relaxing weekend at the cottage? While the cottage is the perfect place to kick back and relax, here are a few things to keep in mind:   
Your dog may have great recall at home, but the cottage can offer new and exciting distractions. Consider keeping your dog on a leash as a precaution.  

 
Find a life jacket that fits your dog properly for boating excursions, even if your dog is an excellent swimmer. Strong winds and waves may tire your dog more quickly should they fall overboard. Plus, you can use the life jacket to help grab your dog and pull them back on the boat should they end up in the water.

 

Make sure your dog is up to date on their vaccines, including

flea and tick

medication and

heartworm prevention.

 

Ensure your dog has a collar with identification and is microchipped to help increase the chances of being reunited with you should he become lost. 

 
Read more about cottage safety.    
With these tips in mind, you're good to go enjoy some fun long weekend activities with your furry friends and family!  
Categories
Testimonial
Totally rock
All of your wonderful staff & volunteers totally rock. The amazing compassion and work you provide on a daily basis is incredible.
Laura
Sign up for news and updates
Thank you for joining our online community.