Make visits to the veterinarian Fear Free for your cat
by Ontario SPCA and Humane Society | Cat Care | August 9, 2022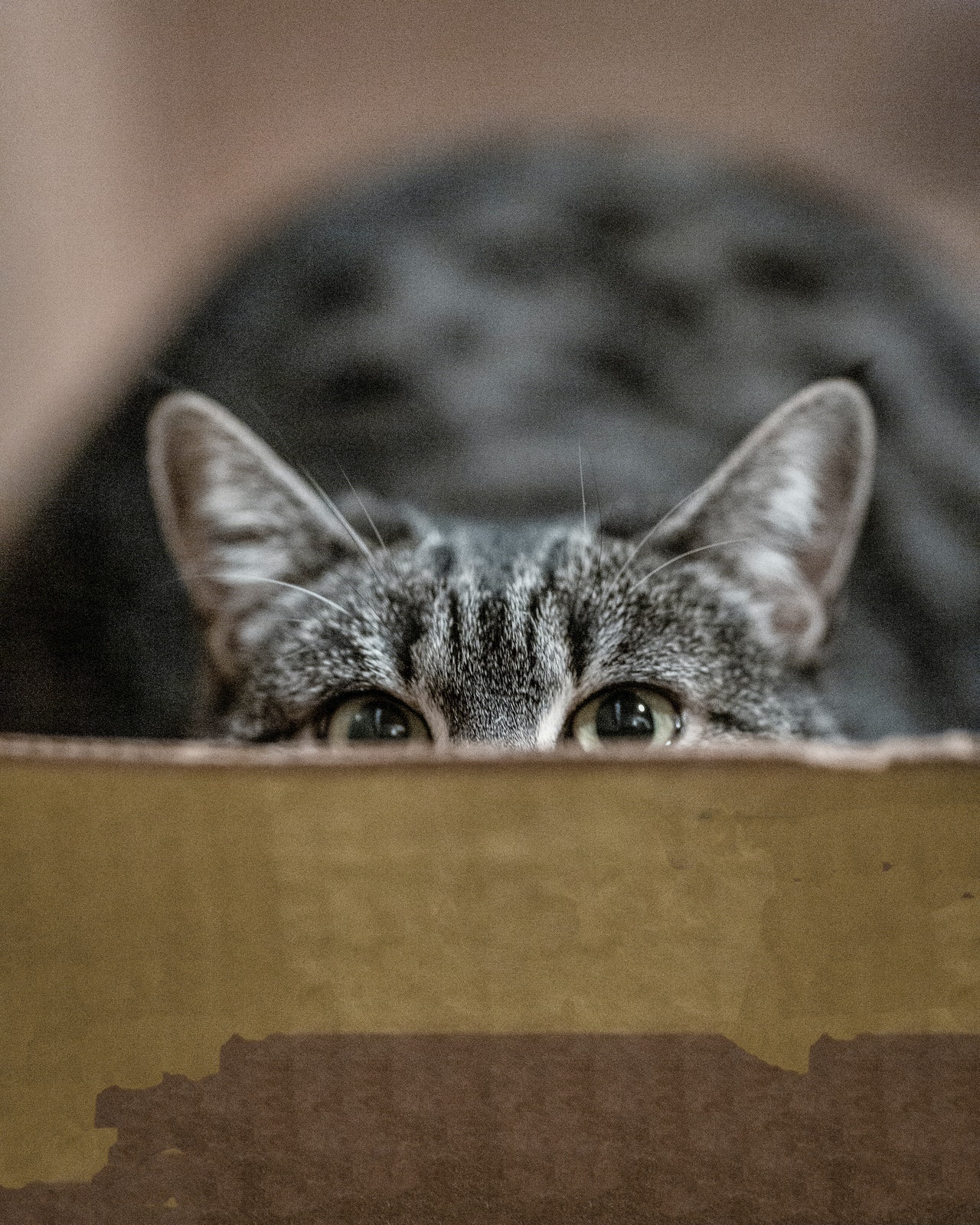 Visits to a veterinary facility can cause fear, stress, anxiety and frustration for your pet, but it doesn't have to be that way. Fear Free® techniques and strategies can help change these frightening situations into positive ones with a few simple steps. 
Tips for bringing your cat to the vet
When transporting a cat, start by bringing the carrier out a few days prior to the appointment. This will allow the cat some time to feel comfortable with this strange transportation device. To create a more positive feeling toward the object, try placing some yummy treats and cozy blankets inside. 
A few hours before the vet visit, spray Feliway (a pheromone that elicits a calm feeling and helps reduce stress and anxiety) on a towel and place this inside the carrier. Remember a few sprays can go along way and you'll want to let it dry for about 10 minutes. Next, create a trail of treats leading to the inside of the carrier and allow the cat to go in unassisted, without any pushing or shoving. Once inside, cover the carrier with a light towel to help your cat feel safe and secure. 
How to transport the carrier
When transporting the carrier, hold it from the bottom and close to your body. Avoid using the handle where possible, which will eliminate unintentional swinging of the carrier and the cat inside. While at the veterinary clinic, treats can be offered to encourage the cat to come out, by creating that same treat trail, just on the way out. If the cat is uncertain, afraid or just flat out refuses to leave their cozy carrier, an alternative method is to unclip the sides of the carrier and simply lift the lid off. The cat can remain in a familiar space the whole time. With lots of tasty treats along the way, just like that – a Fear Free visit is complete with no fear, stress or anxiety! 
To learn about Fear Free techniques for dog vet visits, click here. 
To learn more about Fear Free visit:
https://fearfreehappyhomes.com/ 
Categories
Testimonial
Wish to thank everyone involved
I wish to thank everyone involved in the care and rescue of animals, especially volunteers.
Agnes
Sign up for news and updates
Thank you for joining our online community.