Making a difference one foster at a time
by Ontario SPCA and Humane Society | Interesting | November 21, 2022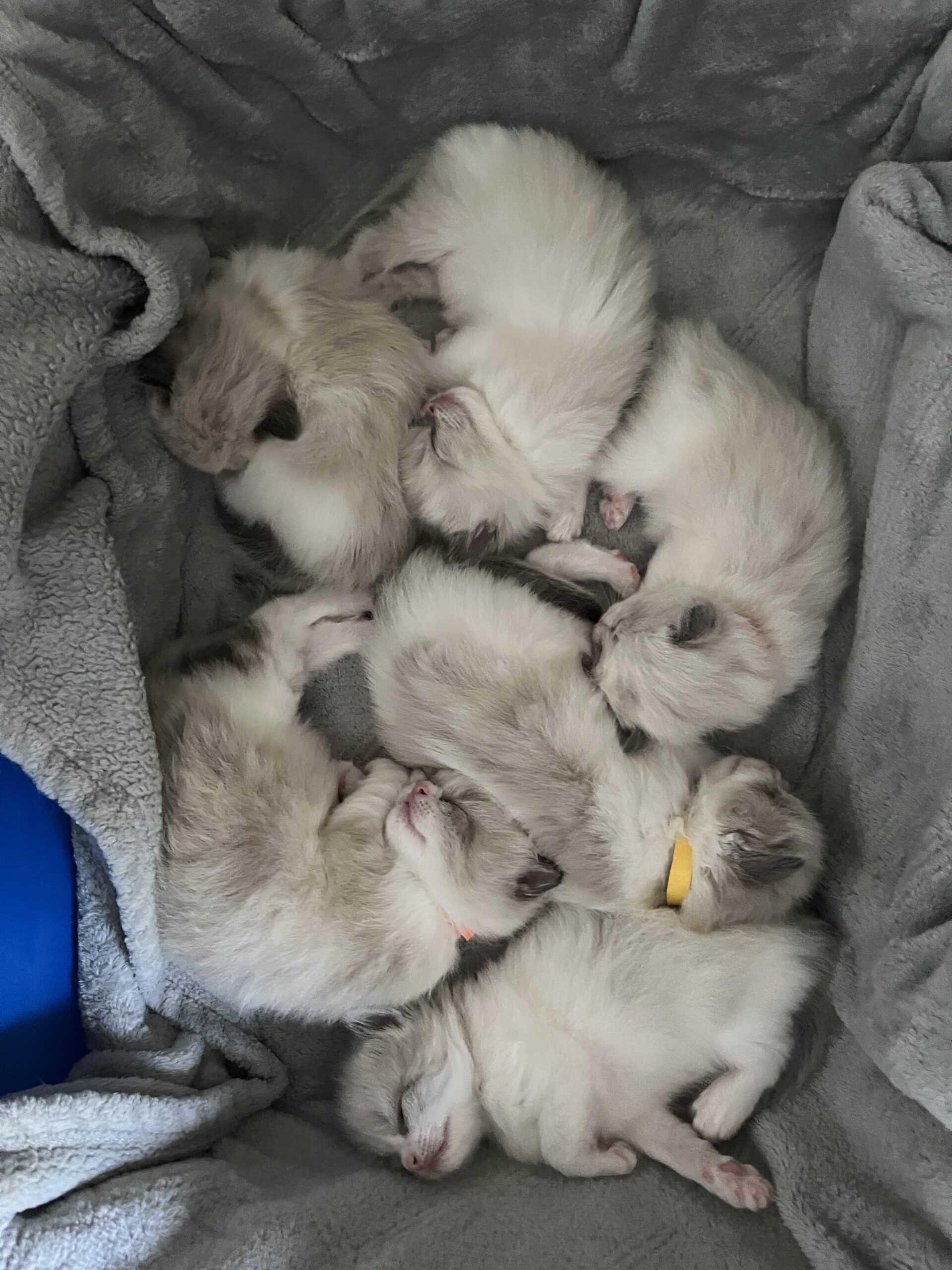 Being a foster parent is the best way to give vulnerable animals the second chance they deserve, especially if you're not yet ready to adopt. It's all about giving an animal the opportunity to grow with love and proper care to be the best they can be, in hopes of soon finding their fur-ever homes.  
The Ontario SPCA's Foster Program benefits animals who are not ready for adoption and who are either too young, sick, injured, under-socialized or emotionally stressed to thrive in the animal centre environment. Instead, animals are cared for and rehabilitated in a nurturing foster home. This process can be a very rewarding one to see, as we heard from one of our foster volunteers, Colleen. 
Meet Colleen, a dedicated foster volunteer
Colleen is an animal lover who wanted to make a difference for vulnerable cats and kittens in her community and decided to reach out to the Ontario SPCA York Region Animal Centre. 
Colleen had never fostered animals before and was unsure of what to expect, but after meeting with the team at the animal centre, she knew she was going to be supported throughout the entire experience. The animal care team gave Colleen all the tools and resources she would need for a successful fostering experience. 
"What people may not know about fostering is the support provided by Ontario SPCA and Humane Society," says Colleen. "Not only do they provide the food and litter, but direction and advice are always a call or email away." 
From advice to checkups, Colleen was supported every step of the way. Knowing the staff was always there for any questions or concerns helped Colleen find the confidence she needed as a new foster parent. She is happy she took the step to help an animal in need. 
"I decided to foster because I thought I could provide a caring home," Colleen says. She didn't realize that it would be such a great experience. "I have learned so much and continue to learn with each foster." 
The best part of foster volunteering
For Colleen, the best part of the foster experience is watching the little kittens grow and seeing their personalities develop as they become more curious and playful. That, and the unconditional love these furry little kitties give. 
When asked if she had a foster experience that holds special meaning, Colleen says she loves them all. So much, in fact, that she now has more photos of her foster kittens and cats than her own children! It's especially meaningful when Colleen can help cats who are really in need of TLC.  
"We had a mom and newborns. The mom was very slight, and her fur was matted and thin. She was very hesitant with us, hiding and not letting us pet her. By the end of her time in our care, her fur was glorious, soft and silky, and she turned out to be the most affectionate little cat," Colleen says.  
The transformation Colleen witnessed was like nothing she had seen before, and she was happy to be part of the care that made it happen. Colleen encourages anyone who has the time and a passion for animals to consider volunteering as a foster family. Although she has only been doing it for a short time, she has already seen the difference she is making in animals' lives. 
Is foster volunteering right for you?
Foster families are always needed. We currently have a need for fosters capable of providing medical care, bottle feeding, and socializing moms and their babies. Fostering animals in need is a rewarding experience and a critical source of support for the animals in our care.  Do you have room in your heart and in your home to help these animals?  
For more information on becoming a foster volunteer, visit ontariospca.ca/foster 
Categories
Testimonial
Hats off to you
To all kind-hearted and hard-working people at SPCA: hats off to you. I love animals and admire the work you do.
Kellie
Sign up for news and updates
Thank you for joining our online community.