Meet Hercules, our November Happy Tails star!
by Emily Cook | Interesting | November 2, 2020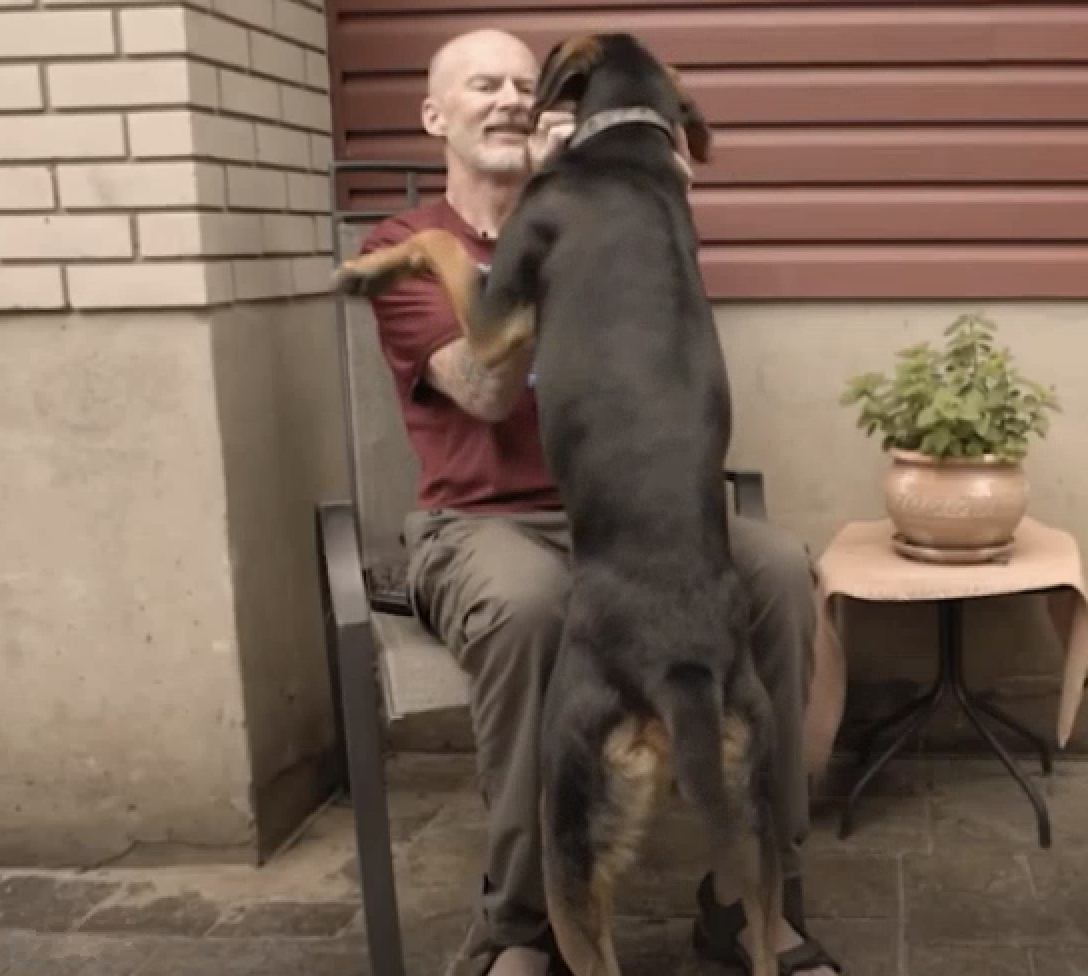 Steve and Tam from Petawawa are loyal supporters of the Ontario SPCA and Humane Society and help us whenever they can; from dropping off blankets to donating other supplies needed for the animals in our care.
Last year, Steve and Tam received a phone call from one of our volunteers asking if they'd like to foster Hercules, a stray dog who came to our animal centre. Tam didn't hesitate to pick him up, but shortly after introducing Hercules to their home, both she and Steve knew things weren't going to go as planned…
Steve proudly refers to their story as a "foster failure." They immediately fell in love with Hercules and knew he just had to be the newest member of their family!
"He makes a good fit for the family because he's very social. He gets along well with people; he's just a good personality."
At the Ontario SPCA and Humane Society, we strive to bring families together through our foster program and adoption. We are delighted Hercules found his loving home so quickly!
Would you like to help even more animals like Hercules find their families? Provide second chances to animals who need their fur-ever homes by becoming a monthly donor today
Categories
Testimonial
I stand behind SPCA with my monthly gift
I stand behind SPCA with my monthly gift. I am so happy there are folks like you to care for those who can't help themselves.  My family and I have had animals all our lives and know what a comfort they are.  Thank you SPCA.
-Dorothy
Sign up for news and updates
Thank you for joining our online community.