Meet our three-legged August Second Chances Calendar Star – Patrick Legolas!
by Ontario SPCA and Humane Society | Happy Tails | August 9, 2018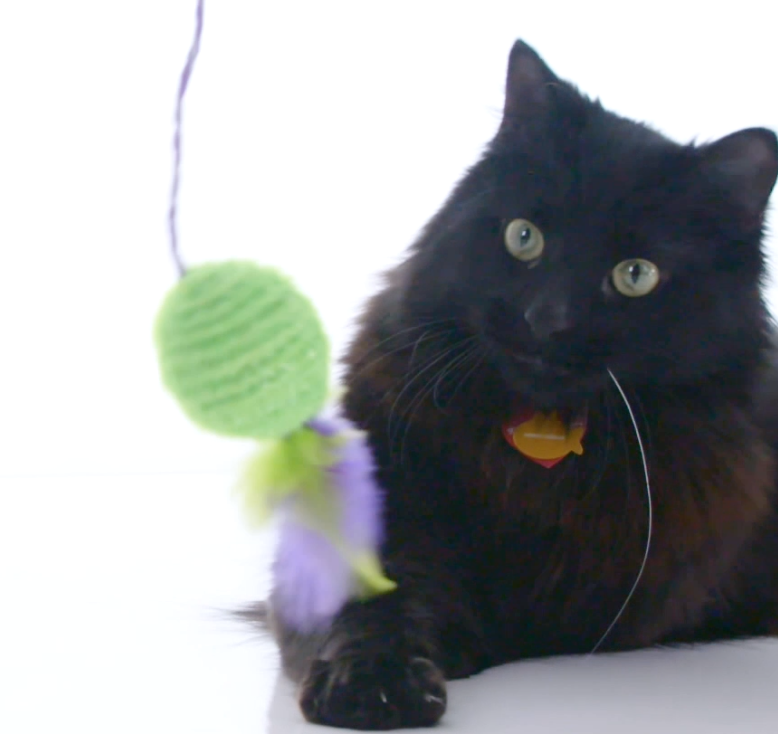 Patrick is an energetic and friendly kitty. He came into the Ontario SPCA as a stray with a badly broken hind leg. The veterinarians determined that his leg was broken beyond repair and needed to be amputated. Even though Patrick has 3 legs, he is a determined cat and doesn't let that slow him down!
Patrick's fur-mom says, "My family has always adopted from the Ontario SPCA. These animals have a lot of love to give and it is wonderful to know that we are able to give these animals a second chance at life. Without the support of donors, Patrick would not be here today."
Patrick's favourite things to do in his fur-ever home is to run around the house and play with his toy fish.
Your support as a monthly donor helps animals just like Patrick. Thank you!
Patrick is now happily living out his days thanks to caring individuals like you, watch his video here.
Categories
Testimonial
Thank you for looking after these animals
Thank you for looking after these animals — I would love to have them all in my house!
Ulla
Sign up for news and updates
Thank you for joining our online community.