Meet the adorable, polydactyl June Calendar Star – Mia!
by Ontario SPCA and Humane Society | Happy Tails | June 1, 2018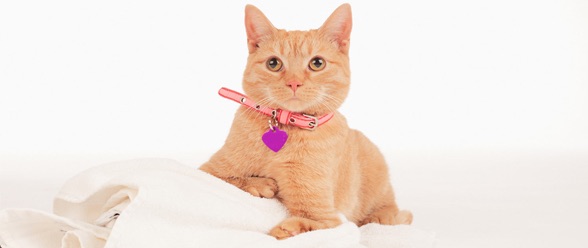 Meet Mia, a very sweet girl who was born with skeletal deformities. Her front legs are half the size they should be and she has no elbow joints. This means sweet Mia's front legs can't straighten. We were concerned that Mia was in pain from her condition, so we consulted with experts and they determined that she was pain free!
Mia's fur-mom Cathy stopped into the Ontario SPCA one day to drop off some donations when she noticed a sign on the cat room stating there was a special needs cat inside. This pulled on Mia's Mom's heartstrings as she already had a healthy and happy 8-year-old special needs dog at home. She adopted her right away!  Cathy says "She is loving, active and spunky. Nothing slows her down and we love her to bits!"
Want to support animals just like Mia? Join as a monthly supporter today!
Mia is now happily living out her days thanks to caring individuals like you, watch her video here.
Categories
Testimonial
Thank you so much for all you do
Thank you so much for all you do every day to rescue animals in need. I can't imagine the terrible situations that you see every day.  It is great that you have the heart to help. Keep up the good work.
-Betty
Sign up for news and updates
Thank you for joining our online community.