Meet the Animal Care Team at the Ontario SPCA and Humane Society
by Ontario SPCA and Humane Society | Interesting | November 5, 2020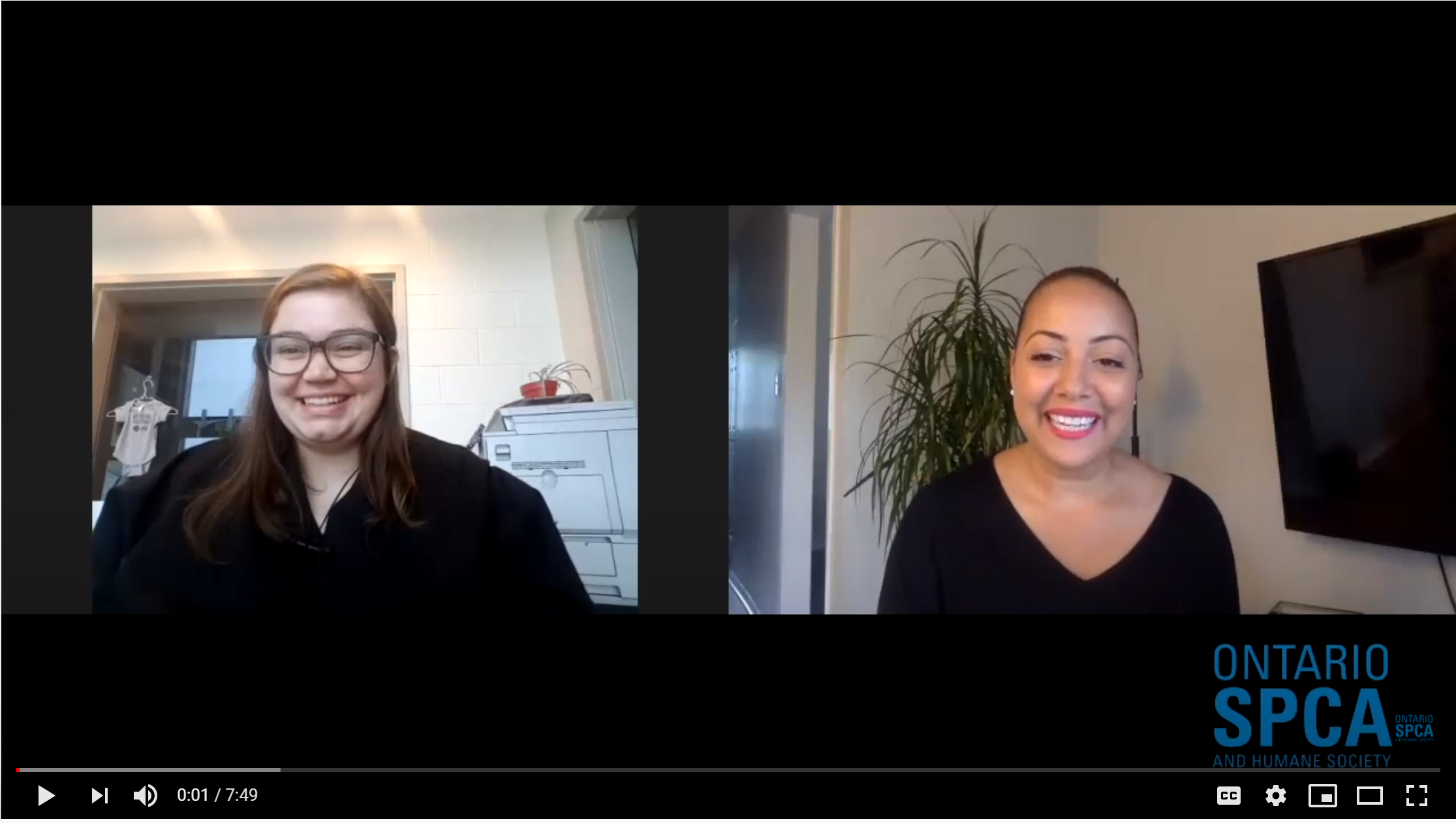 Our animal care team across the province works hard every day to ensure the animals in our care get the love and attention they need while waiting for their forever homes. A few months ago, we started a series showcasing some of these amazing staff. Today we wanted to share the playlist with you so you watch them all back, or see any you missed! 
Meet the Animal Care Team Series
Our media relations specialist, Kallie Milleman, sat down to talk with a member of the animal care teams from our different locations across Ontario. We made stops in Sudbury, Barrie, Muskoka, Renfrew, Orillia, Lennox and Addington, Midland and Stouffville. Staff members talk about how they got started, their roles during the pandemic, and caring for animals in our care. 
Watch Now
To watch these interviews and learn about our animal care team's stories, visit our playlist on Youtube: 
Join us in thanking our essential workers for the inspiring work they do every day!
Categories
Testimonial
Wish to thank everyone involved
I wish to thank everyone involved in the care and rescue of animals, especially volunteers.
Agnes
Sign up for news and updates
Thank you for joining our online community.