Microchip Leads to a Happy Reunion
by Laura Therrien | Happy Tails | November 19, 2012
It was mid afternoon on November 2nd, when a beautiful Australian shepherd arrived at the Ontario SPCA Provincial Animal and Education Centre (PEAC). As per routine, he was immediately scanned for a microchip and staff were happy to learn that this beautiful boy's name was Jasper.   Oddly, the information from the microchip showed that Jasper lived in Norwood, a 2.5-hour drive away and the staff worried that this was not current.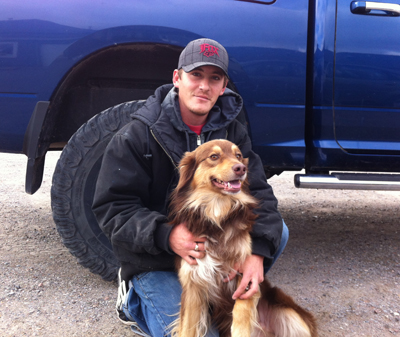 Arrivals staff called the person identified by the microchip as being the owner and it was confirmed that Jasper was indeed a long way from home and had been missing since that very morning.   Staff speculated that Jasper could not have gone all that way on his own and was likely picked up by someone but then managed to get loose again.
Jasper's owner was so happy that Jasper was safe  that he took the day off work to come pick up his missing companion.   Without a microchip, Jasper's owner would probably never have been reunited with his lost dog.  Not many people would think to look for their dog in a shelter 2.5 hours away.  This is another great example of why microchips are such a valuable tool in retrieving a lost pet.
Ask your vet about the importance of microchipping and read the Lost Pet Recovery 101 fact sheet for tips on how to keep your pets safe and what to do if your pet goes missing.
Categories
Testimonial
For every animal you save
For every animal you save, every animal who feels loved in their last moments, and for everything else you do; thank you and God Bless.
-Stephanie
Sign up for news and updates
Thank you for joining our online community.