Microchip reunites cat with family after 3 months
by Ontario SPCA and Humane Society | News | August 31, 2016
After three months a part, a little luck, and a microchip, helped reunite Jinny with her family in Lisle, Ontario!
A stray cat found needing help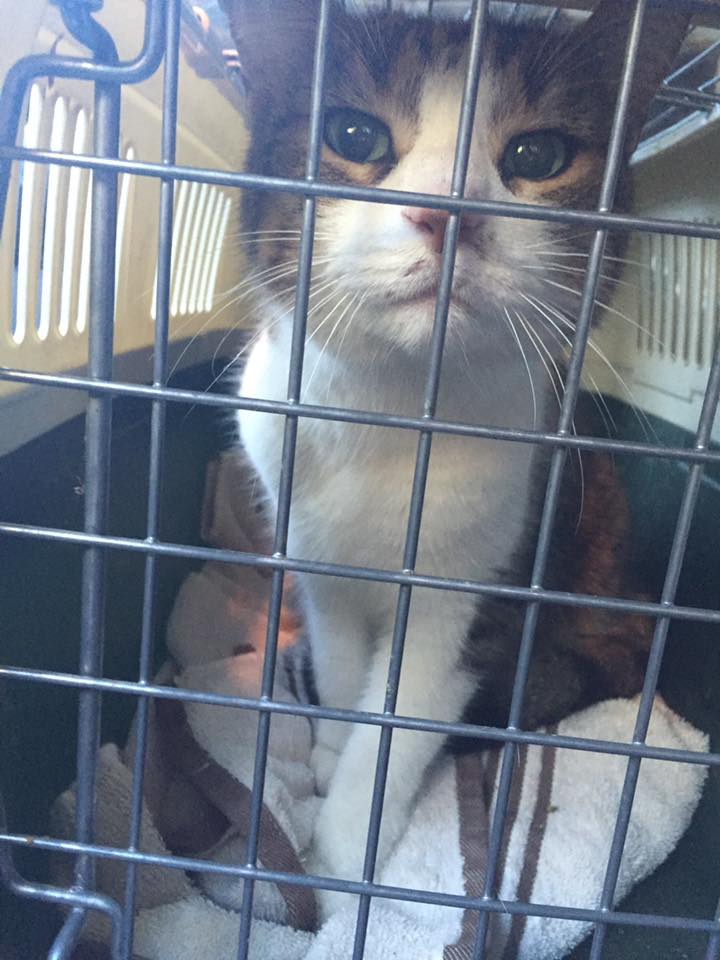 A few weeks ago, the Ontario SPCA Marion Vernon Memorial Animal Clinic received a call regarding a stray female cat in Lisle, ON. A friend of the property owner where the cat was found, had called to see if she could be spayed, and eventually rehomed. Because of health concerns, she was not a candidate for surgery at that time. The spay/neuter service reached out to Angus Wild Cats, a Barrie rescue, to see if they could get her healthy enough for surgery.
After inquiring in the neighbourhood as to if anyone owned this cat, an Angus Wild Cat volunteer, Leanne, took the cat into her home.
Once the cat was settled into Leanne's home, she scanned her for a microchip, and found a match! With the help of Street Cats Animal Rescue, she received the cat's owner's contact information from PetWatch Microchip Identification. The phone number was out of date, so the volunteer decided to drive out to their address instead.
Microchip saves the day!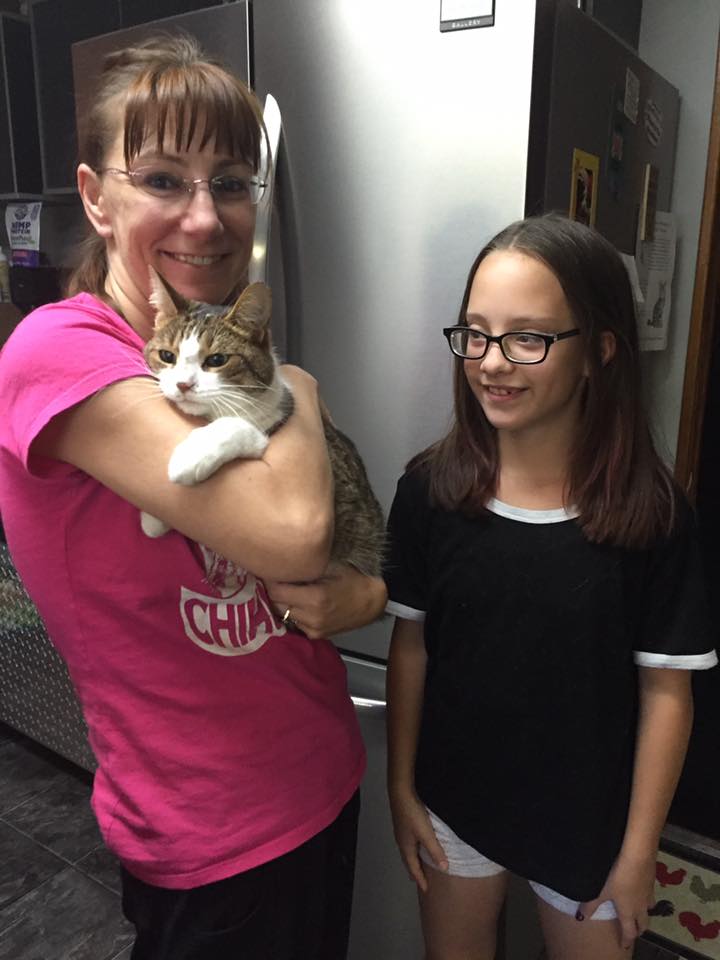 The family were found at home when the volunteer arrived. When they were informed a brown and white tabby female registered to them had been found, they were thrilled! They thought something had happened to her.
"It was the happiest moment I was lucky to be a part of and witness since I started helping cats. Tears of joy and excitement to finally be reunited with their beloved Virginia aka Jinny," said volunteer Leanne.
The next day, "Jinny" was brought to her family by the rescue. She is now been settling in as if she never left. The family said Jinny accidentally got out when they were away at the end of May 2016, and she eventually ended up a few kms away from home.
Because of her microchip, this family was reunited with their loving Jinny. A very happy ending for Jinny and her family!
To find out when upcoming microchip clinics are, check out these listings: 
Barrie: http://barrie.ontariospca.ca/about-us-sub/events-sub/events-calendar.html
Newmarket: http://peac.ontariospca.ca/about-us-peac/events-peac/events-calendar.html
To learn more about the value of microchips, check out our video:
Categories
Testimonial
Hats off to you
To all kind-hearted and hard-working people at SPCA: hats off to you. I love animals and admire the work you do.
Kellie
Sign up for news and updates
Thank you for joining our online community.