How has COVID-19 impacted SPCA Mobile Animal Wellness Services unit operations?
by Ontario SPCA and Humane Society | General Pet Care Interesting | October 22, 2020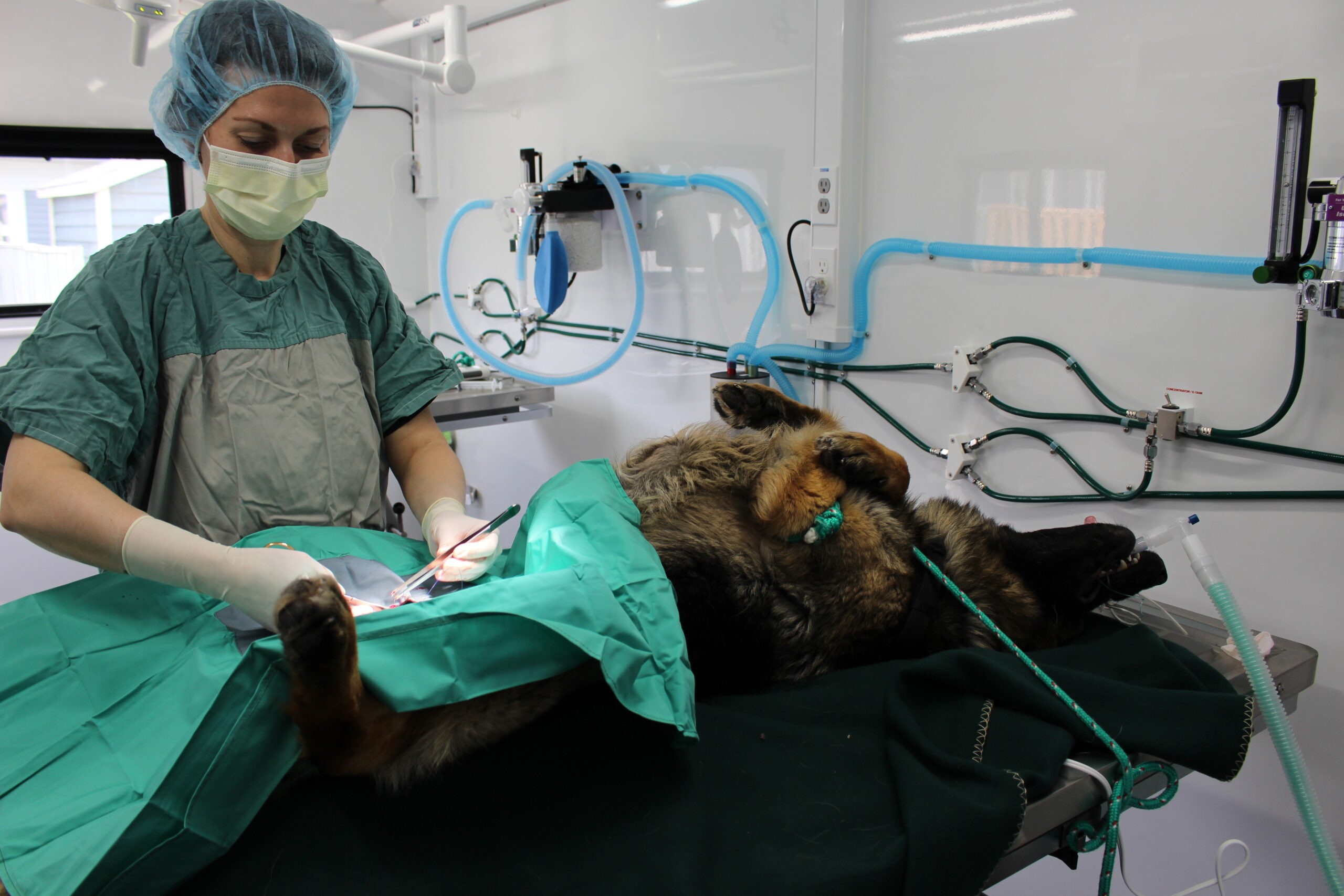 This year has looked very different for many of the Ontario SPCA and Humane Society's operations, and the SPCA Mobile Animal Wellness Services unit is no exception.
Thanks to a grant provided by the Pet Valu family of stores through its Giving Back Project, the Ontario SPCA and Humane Society launched a new mobile unit last year to make wellness examinations and spay/neuter services accessible to all pet owners. It's part of our ongoing effort to address animal overpopulation and allows us to expand our support to underserved communities.
Operations were on hold temporarily this year due to COVID-19 restrictions, but we're back in action now, with a new set up to ensure the safety of staff, clients, and animals.
Kathleen Mann is the project coordinator for the mobile unit with the Ontario SPCA and Humane Society. She says the team was eager to provide much needed services to communities as soon as health protocols were in place to safely begin operations again.
How does the mobile unit operate during COVID-19?
According to Mann, about a month before each mobile unit event,  the administrative side of the operation begins, "Everything is done electronically now. We are as paperless and contactless as possible. All appointments are booked electronically, and paperwork is submitted online."
On the day of an event, Mann and her colleagues work with community members and their animal companions via curbside drop-off and a socially-distanced intake exam with a Registered Veterinary Technician. At the same time, the medical team prepares for a day of surgeries in the mobile unit. 
Mann says on regular days the mobile unit sees between 25-30 cats or 15-20 dogs, depending on the focus of the event.
Once the animals have been admitted and the pre-surgical exams are complete, community members leave their animals in our care until curbside pick-up occurs later the same day. The animals are then prepped for surgery.
Throughout the day there's a steady flow of patients being prepped for surgery, in surgery, and in recovery, where they are monitored and supported until they are ready to go home. 
All the while, surgical instruments are being sanitized, laundry is being taken care of, and frequently touched areas are being cleaned in order to prep for the subsequent surgeries and keep everyone safe. 
COVID-19 Safety Protocols
In order to keep animals, staff and community members safe, Mann says the team has implemented rigorous cleaning protocols and social distancing measures for all team members and the community. 
"All staff members wear PPE, physically distance, hand wash and sanitize frequently," says Mann.
The community members are advised of the mobile unit's COVID-19 protocols and are screened for the virus during an initial call. They are also screened at curbside drop-off while they are still in their car and are informed when to exit their vehicle and how to maintain social distance during the intake exam.
"As trained medical professionals, our staff are accustomed to wearing PPE, and during this time all medical staff wear medical grade face masks inside the trailer," says Mann. 
As part of the Ontario SPCA's animal centre protocols, the medical team is already working in cohorts at Ontario SPCA clinics in Stouffville and Barrie. Team members are scheduled to work in the mobile unit with other staff from their home base, in order to maintain those working bubbles and prevent further spread of the virus. 
"We've always had strict cleaning protocols to protect animals and staff from all transmittable diseases. We've continued these protocols and expanded them to include all surfaces commonly touched by staff to be cleaned even more frequently," says Mann. 
Despite all the upheaval and change 2020 has brought to our lives and workplaces, Mann says "Nothing has changed for the animals. We still maintain the same level of care for them."
The Future for the Mobile Unit
The Mobile Animal Wellness Services Unit began providing services in 2019 and performed 420 spay/neuter procedures for dogs and cats. Ultimately, preventing approximately 16,000 unwanted kittens and puppies. "The mobile unit makes a huge impact in a community," says Mann.
Costs for services have remained the same as they were pre-pandemic.
The mobile unit is in Cornwall for a three day event, Oct 21-23rd. The rest of the 2021 schedule is undetermined due to the uncertainty of COVID-19. Mann encourages those interested in spaying or neutering their animal companions to keep checking our social media pages for updates or access spay/neuter services through affiliate organizations.
Categories
Testimonial
We have supported the OSPCA since 1951
We have supported OSPCA since our arrival in Canada in 1951.  Keep up the greatest  T.L.C. for animals.
-Paul & Des
Sign up for news and updates
Thank you for joining our online community.