How the Ontario SPCA is helping community cats
by Ontario SPCA and Humane Society | Cat Care Interesting | January 13, 2022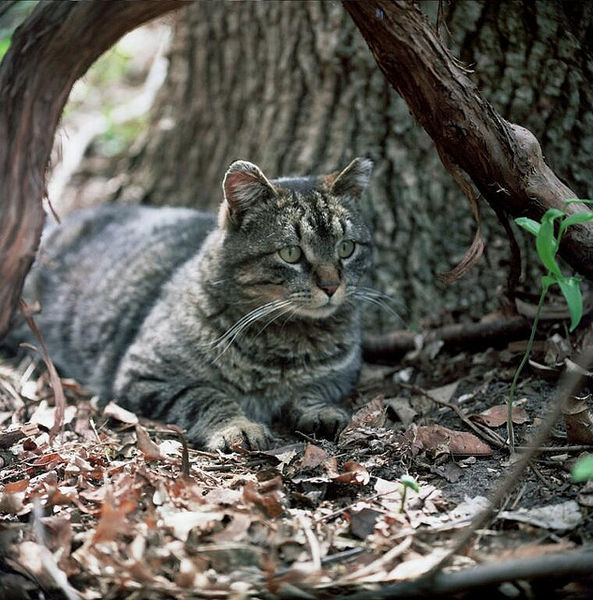 What programs does the Ontario SPCA and Humane Society have in place to help community cats and their caregivers?
Find out all about our three programs to help community cats and their caregivers, below!
Three programs to help feral cats & their caregivers
To assist feral cat caretakers in managing feral cat colonies, the Ontario SPCA has developed three innovative programs:
Feral Cat Trap Depot Program. The Society loans cat traps to feral cat caretakers at no charge in an effort to trap, neuter and return (TNR) the community cat population. It's a humane and effective way to help reduce feral cat populations.
Free Feral Food Bank. This food bank provides a sustainable support of food to colony caretakers. Without the participation of the Ontario SPCA, dedicated feral cat colony caretakers use their own personal funds to provide food for these abandoned cats.
Feral Cat Shelters. A limited amount are made each fall by volunteers (or follow the instructions below and easily make one!) for caretakers to provide a safe, warm place for their colonies during our cold, harsh winters.
*Please note:  A participation certificate (TNR Course) is required to be eligible to receive access to certain programs . Please inquire through Monica Seto.
For more information on getting involved in managing community cats in your area, or to sign up for the Feral Cat Course, "Trap-Neuter-Return: How to Manage a Feral Cat Colony", please visit communitycats.ca.
Feral Cat Winter Shelter Resources:
How to Build a Feral Cat Shelter 101
How to Build a Feral Cat Shelter – Video
Tips for Placing a Feral Cat Shelter
For more information on any of these programs, please contact: 
Monica Seto
Manager, Shelter Health & Wellness
Phone: 1-888-668-7722 or 905-898-7122, Ext. 383
Email: mseto@ontariospca.ca
Other Feral Cat Resources:
Help us promote our Working Cat Program!  Click here to download the poster.
Categories
Testimonial
We have supported the OSPCA since 1951
We have supported OSPCA since our arrival in Canada in 1951.  Keep up the greatest  T.L.C. for animals.
-Paul & Des
Sign up for news and updates
Thank you for joining our online community.