No Hot Pets Campaign: Top three takeaways
by Ontario SPCA and Humane Society | Campaigns | August 21, 2023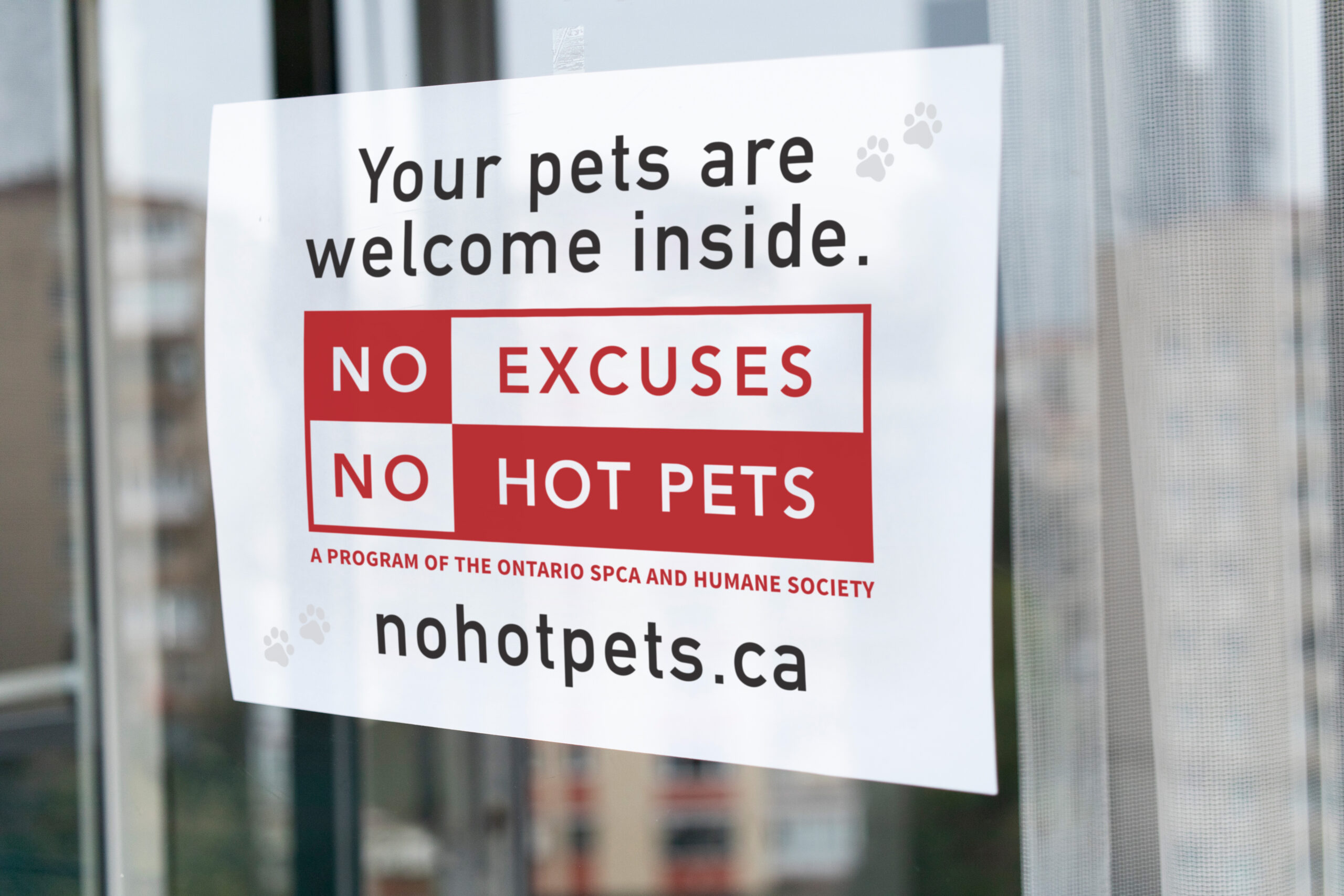 After a successful six weeks, the Ontario SPCA and Humane Society and participating SPCAs and humane societies across the province have wrapped up the 2023 No Hot Pets campaign. This vital campaign helps save animals' lives by educating the public on the dangers of leaving animals unattended in vehicles during the summer months. 
Although the official campaign may be over for another year, we encourage you to continue to be vigilant about pet safety. Here are three of the most crucial takeaways from the No Hot Pets campaign: 
1. Never leave animals unattended in a vehicle
Parked cars can quickly reach deadly temperatures, even on relatively mild days with the car parked in the shade and the windows open. If you can't take your animal with you when you leave your car, leave them at home where they are safe.  
 2.
Knowing who to call
To report an animal left unattended in a vehicle, call Provincial Animal Welfare Services at 1-833-9Animal, or your local police. If you see an animal in immediate danger, call 911.   
 3.
Plan ahead
Driving or travelling with your animal? Make "cool" decisions by running any errands before you leave, or after you arrive at your destination, making only pet-friendly stops, and opting for drive-thru meal options. Never risk your animal's safety by  
leaving them unattended in a vehicle, even if it's just for a few minutes! If something unexpected were to delay you from returning to your vehicle, such as a long lineup or a medical emergency, it could cost your furry friend their life.  
Thank you to everyone who participated in the No Hot Pets campaign! You pledged, asked municipalities to enact bylaws, shared the #nohotpets message and supported pet-friendly businesses. You helped save the lives of animals this summer! 
Categories
Testimonial
Thank you so much for all you do
Thank you so much for all you do every day to rescue animals in need. I can't imagine the terrible situations that you see every day.  It is great that you have the heart to help. Keep up the good work.
-Betty
Sign up for news and updates
Thank you for joining our online community.