Northern dog spreads joy to his new family, along with people battling cancer
by Ontario SPCA and Humane Society | Northern projects | January 10, 2019
Gerlinde Haefele says she knew the moment she saw him that Zion was the dog for her.
Zion was transferred from a Northern community in September, 2018. Gerlinde met him while volunteering at one of the stopovers for the dogs in Sault Ste. Marie as they made their way South.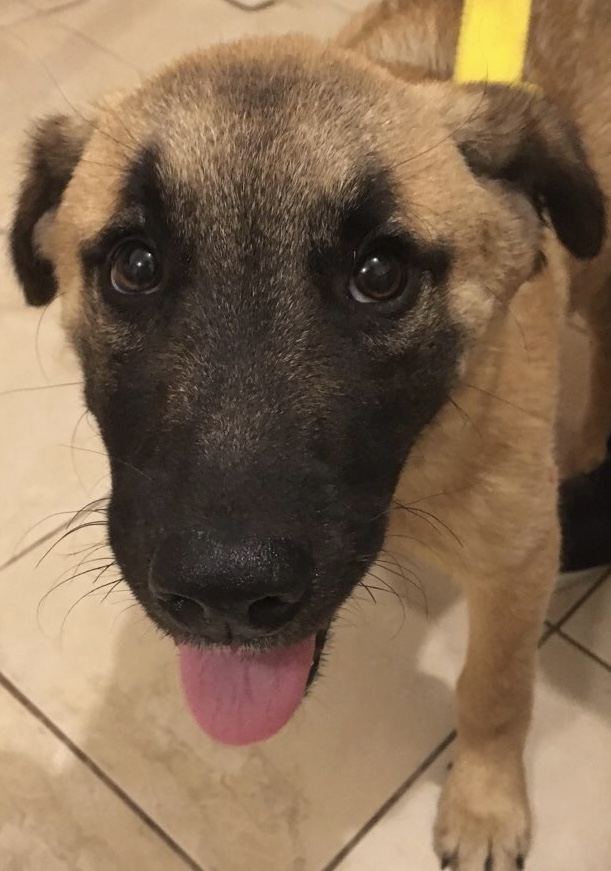 Zion – now Baxter – is an approximately seven-month-old Shepherd-mix and, according to Gerlinde, is 60 lbs. of pure energy. "When he rests, everybody rests," she laughs.
Baxter was part of a transfer of 48 dogs and puppies and 23 cats and kittens in need of new homes. Through the Ontario SPCA's Year of the Northern Dog program, the animals made the journey South to be placed into adoption programs at Ontario SPCA animal centres and Affiliate humane societies across the province. The transfer was made possible thanks to the vision and leadership of the communities and many partners through the Year of the Northern Dog program.
Gerlinde says Baxter has settled into his new home and enjoys having access to three acres of land where he's free to run and play with her and her husband.
Earlier this year, the couple lost their beloved Golden Retriever and said their home felt empty without a dog. They say they love having a friendly puppy to snuggle with on the couch once again.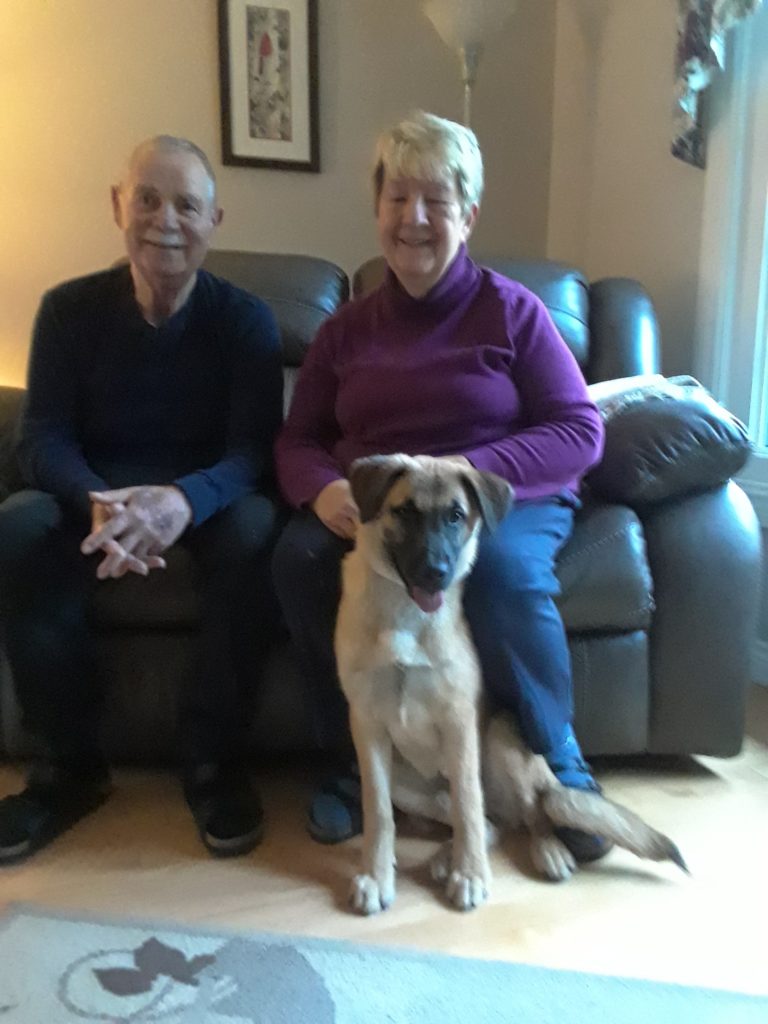 Baxter likes to cuddle beside Gerlinde's husband, who she says is currently spending the majority of his time recovering from cancer. Baxter even accompanies him to his treatments at the hospital, where Gerlinde says the happy pooch spreads joy to the other patients, too.
Gerlinde says she is so grateful for her new dog. She feels inspired to give back to the Ontario SPCA and plans to volunteer at her local animal centre in the spring. "The Northern dogs need homes and we're so thankful for this initiative," she says.
The issue of Northern dog overpopulation continues to be a major challenge across Canada. A lack of basic animal wellness services has created an abundance of dogs in the North, who need resources and support. The Ontario SPCA, along with the support of Northern communities and many partners, has relocated over 400 dogs in 2018 through the Year of the Northern Dog program and has delivered animal wellness services and provided transfers from 30 Northern communities.
You can make a difference by:
Categories
Testimonial
As an animal lover all the work you do
As an animal lover all the work you do to help ensure that every dog and cat can find their forever home that is filled with love is greatly appreciated.
-Louie
Sign up for news and updates
Thank you for joining our online community.