Behind the scenes of a Northern food delivery
by Ontario SPCA and Humane Society | Campaigns | February 5, 2021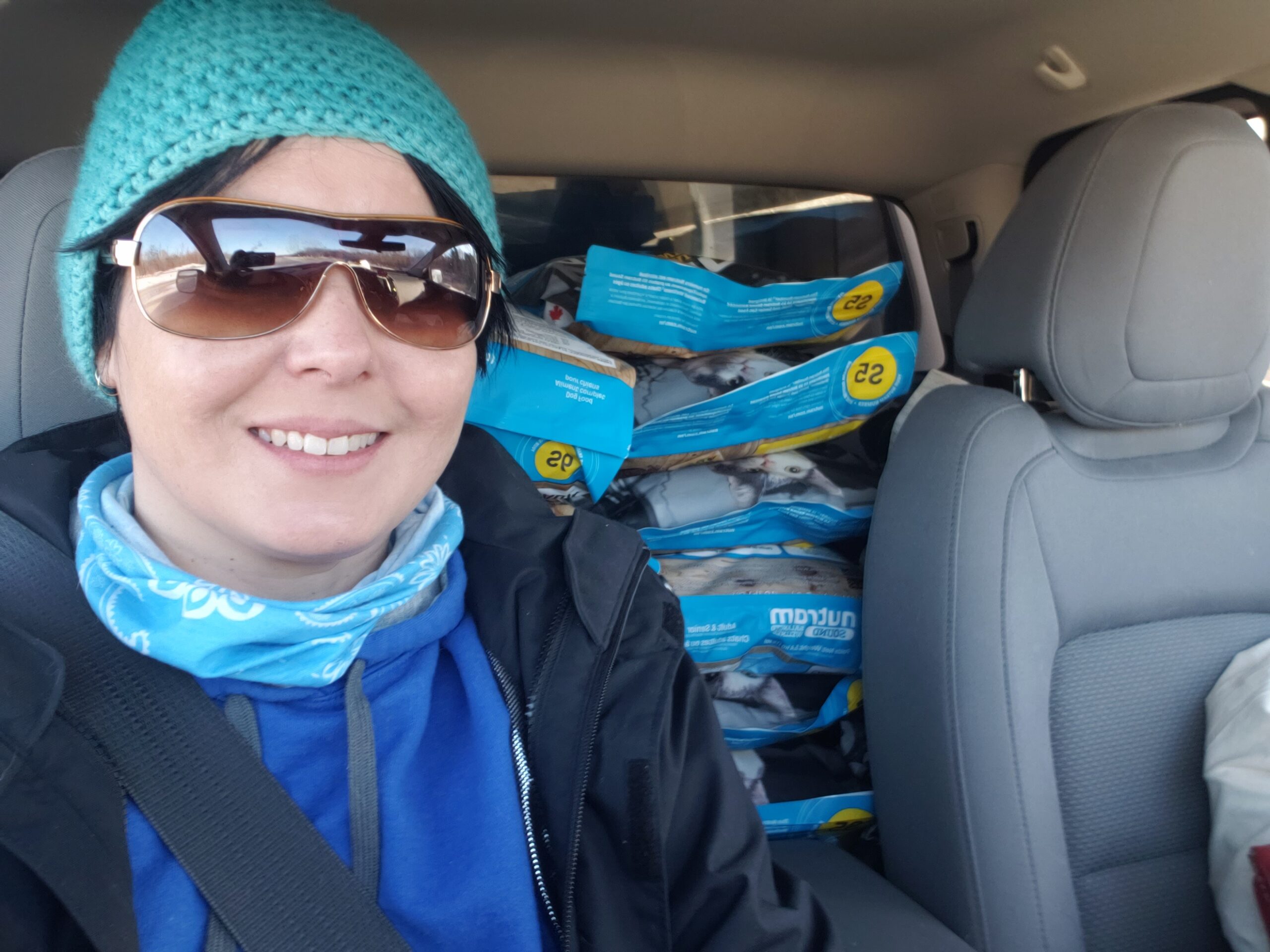 Guest post by: Chelsey Romain, Community Engagement Liaison, Ontario SPCA and Humane Society 
This year, the goal of the Ontario SPCA and Humane Society is to feed 1 million animals. Through hundreds of kilometers of driving, hundreds of thousands of pounds of donated food, and countless generous donors, we are well on our way to that goal.
Caring for animals during the pandemic
When the pandemic first began affecting the daily lives of people in communities across the province, the Ontario SPCA and Humane Society wanted to help keep pets with the families who love them. 
Behind the scenes
As a Community Engagement Liaison, I get the privilege of seeing how a bag of pet food can make a huge difference in the lives of pet families. Recently, I took more than 2,000 lbs of pet food to a community in Northern Ontario and was reminded of the good we can do – together!
Urgent Animal Care Food Drive By the Numbers
As of January 2021, more than 500,000 lbs of dog and cat food has been distributed across Ontario.
Every month the Ontario SPCA delivers approximately 65,000 lbs of food through a network of community partners, including foodbanks, Indigenous partners and rescues.  
The Ontario SPCA's food distribution has reached 160 municipalities.
Skids of food have travelled as far as 1,700 kms to reach communities in need.
The goal is to fill

1 million bellies in 2021. 
Feeding furry bellies
The Ontario SPCA and Humane Society has been busy delivering food to wherever it's needed most. Through our efforts, we are helping food bank shelves remain stocked so pet guardians struggling to feed their pets can get the help they need. 
Pallets of food have also been sent to the far North, where pet food can be very costly and difficult to get. We've also been sharing food with rescues, who may not be receiving the donations they usually do to keep them running. During a time when our pet's love and comfort is needed more than ever, we need to help keep families together.
Grateful for your generousity
Our world remains uncertain, but one thing has stayed consistent, and that's generosity. The Ontario SPCA and Humane Society is doing its part to help make sure that people have what they need to care for the pets who make them smile.
Categories
Testimonial
Thank you so much for all you do
Thank you so much for all you do every day to rescue animals in need. I can't imagine the terrible situations that you see every day.  It is great that you have the heart to help. Keep up the good work.
-Betty
Sign up for news and updates
Thank you for joining our online community.