October Animal Rescue Story – Brody
by Ontario SPCA and Humane Society | Happy Tails | October 1, 2019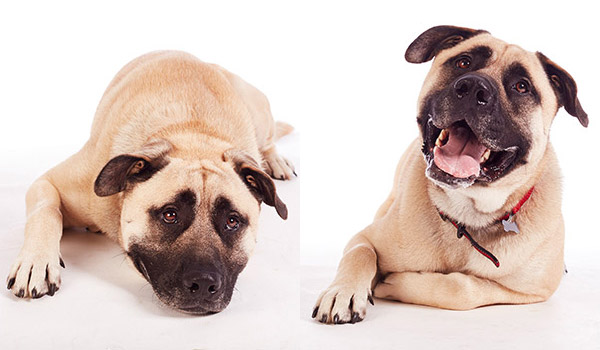 Jennifer was looking for her next BFF (best furry friend) when she came across a litter of puppies at the Ontario SPCA and Humane Society in Muskoka.
The pups' mother was surrendered to us when she became pregnant with her second litter – unfortunately, her family couldn't afford to keep her and treat the puppies. So, Brody and 11 other mixed-mastiff puppies were placed up for adoption.
Luckily, Brody's mixed breed – and mixed personality – was exactly what Jennifer was searching for.
"I wanted a dog that was very friendly and laid back, so a mastiff mix suited those needs – they're active outdoors but quiet indoors, and friendly with everybody."
She elaborates, "When Brody is indoors, he's so relaxed, chill – doing nothing. But when you take him to agility he comes to life – he's fast and keen and very attentive."
Brody is now happily living his days with his fur-ever family, thanks to caring individuals like you! Watch his video update here.
Will you support animals in need just like Brody? Join as a monthly donor, today!
Categories
Testimonial
I stand behind SPCA with my monthly gift
I stand behind SPCA with my monthly gift. I am so happy there are folks like you to care for those who can't help themselves.  My family and I have had animals all our lives and know what a comfort they are.  Thank you SPCA.
-Dorothy
Sign up for news and updates
Thank you for joining our online community.