Ontario SPCA and Humane Society ready to support pets affected by Barrie storm 
by Ontario SPCA and Humane Society | Media Releases | July 15, 2021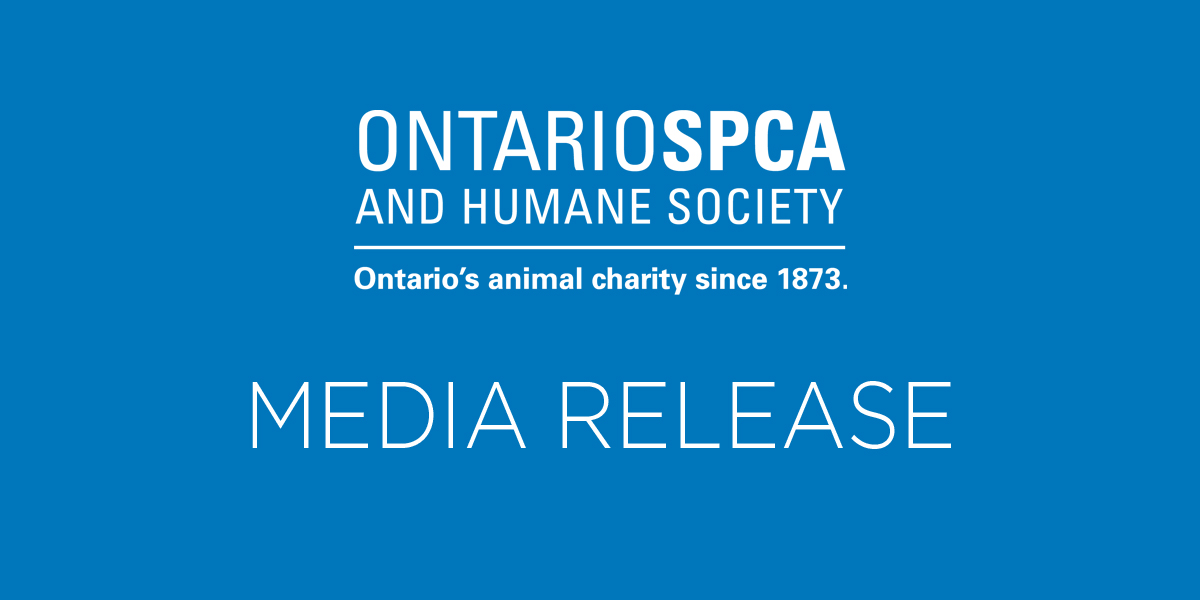 IMMEDIATE RELEASE 
Ontario SPCA and Humane Society ready to support pets affected by Barrie storm 
Caregivers who need temporary housing or food for animals urged to call 310-SPCA  
Barrie, ON (July 15, 2021) – The Ontario SPCA and Humane Society is offering support to anyone affected by today's storm in Barrie who may be struggling to care for their animals in the aftermath. 
If anyone who has been displaced or affected by the storm needs temporary housing or food for their animal, the Ontario SPCA encourages them to reach out for support by calling 310-SPCA (7722). No area code is required and Ontario SPCA responders will be available after hours tonight for those who need immediate assistance.  
"Our thoughts are with the families affected by the storm that has hit the Barrie area today," says Jennifer Bluhm, Acting Chief, Animal Protection Services, Ontario SPCA and Humane Society. "Should anyone affected need temporary housing or food for your animal during this time, please reach out to us at 310-SPCA for support." 
For more information on programs and services available to the Ontario SPCA and Humane Society, visit ontariospca.ca 
## 
MEDIA CONTACT 
Media Relations   
Ontario SPCA and Humane Society   
905-898-7122 x 375 
The Ontario SPCA and Humane Society  
The Ontario SPCA and Humane Society is a registered charity, established in 1873. The Society and its network of communities facilitate and provide for province-wide leadership on matters relating to the prevention of cruelty to animals and the promotion of animal well-being. Offering a variety of mission-based programs, including community-based sheltering, animal wellness services, provincial animal transfers, shelter health & wellness, high-volume spay/neuter services, animal rescue, animal advocacy, Indigenous partnership programs and humane education, the Ontario SPCA is Ontario's animal charity. 
Categories
Testimonial
Wish to thank everyone involved
I wish to thank everyone involved in the care and rescue of animals, especially volunteers.
Agnes
Sign up for news and updates
Thank you for joining our online community.