Ontario SPCA and Humane Society supports Northern College spay/neuter clinic
by Ontario SPCA and Humane Society | News Northern projects | June 6, 2023
To help reduce pet overpopulation, the Ontario SPCA Veterinary Outreach Service, in partnership with Northern College and partnering rescue groups, held a spay/neuter clinic in early May for underserved animals in Northern Ontario. 
The Ontario SPCA and Humane Society were invited to take part in the event May 8-10 by Northern College and local rescue groups. This clinic provided an opportunity to use new equipment sponsored by a generous donor. Thanks to the many volunteers, veterinarians and RVTs, the clinic was a big success. As a trial run for larger clinics in the future, our team was excited to have completed 55 surgeries, including 23 cat spays, 31 cat neuters and one dog neuter. 
We are also grateful to Northern College for the use of their facilities and a generous donor from the local community who covered the Ontario SPCA team's expenses to support this three-day clinic 
Our Ontario SPCA Veterinary Outreach Service looks forward to providing more of these types of clinics in the future to support animals in underserved areas of the province.  
How does the Ontario SPCA Veterinary Outreach Services help?
There is a veterinary shortage across Ontario which has left a void in many communities that were already underserved. To support the needs of animals in our province, we've created the Ontario SPCA Veterinary Outreach Services. 
The communities we visit either do not have clinics within a reasonable distance for clients without personal transportation, or local clinics are overwhelmed and unable to take on new clients. Our primary clientele includes Indigenous communities, as well as rescues and clients that have either been referred by their municipality or social services and/or those who do not have an existing relationship with a veterinarian. 
One of the Ontario SPCA's primary missions is to provide quality affordable care to those that need it the most. We are also passionate about preventing pet overpopulation. We hope to be able to provide preventative care, including spay/neuter and vaccinations, as well as heartworm testing and parasite prevention, to communities that have limited access to veterinary care.  
If you'd like information on the Ontario SPCA's Spay/Neuter services, click here! To learn more about the Ontario SPCA's community outreach services, visit ontariospca.ca/communitysupport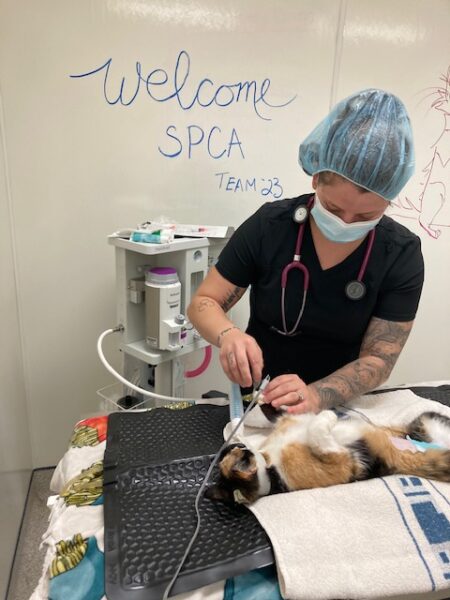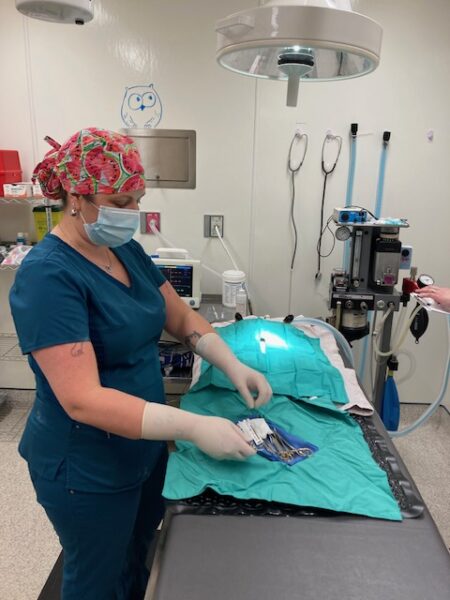 Categories
Testimonial
Speaking for the ones who can't speak for themselves
Keep up the good work speaking for the ones who can't speak for themselves. A society who cares for their animals is a better society.  Thanks for your good work!
-Suzali
Sign up for news and updates
Thank you for joining our online community.