Ontario SPCA spay/neuter teams brush up on CPR emergency training
by Ontario SPCA and Humane Society | Interesting | August 19, 2022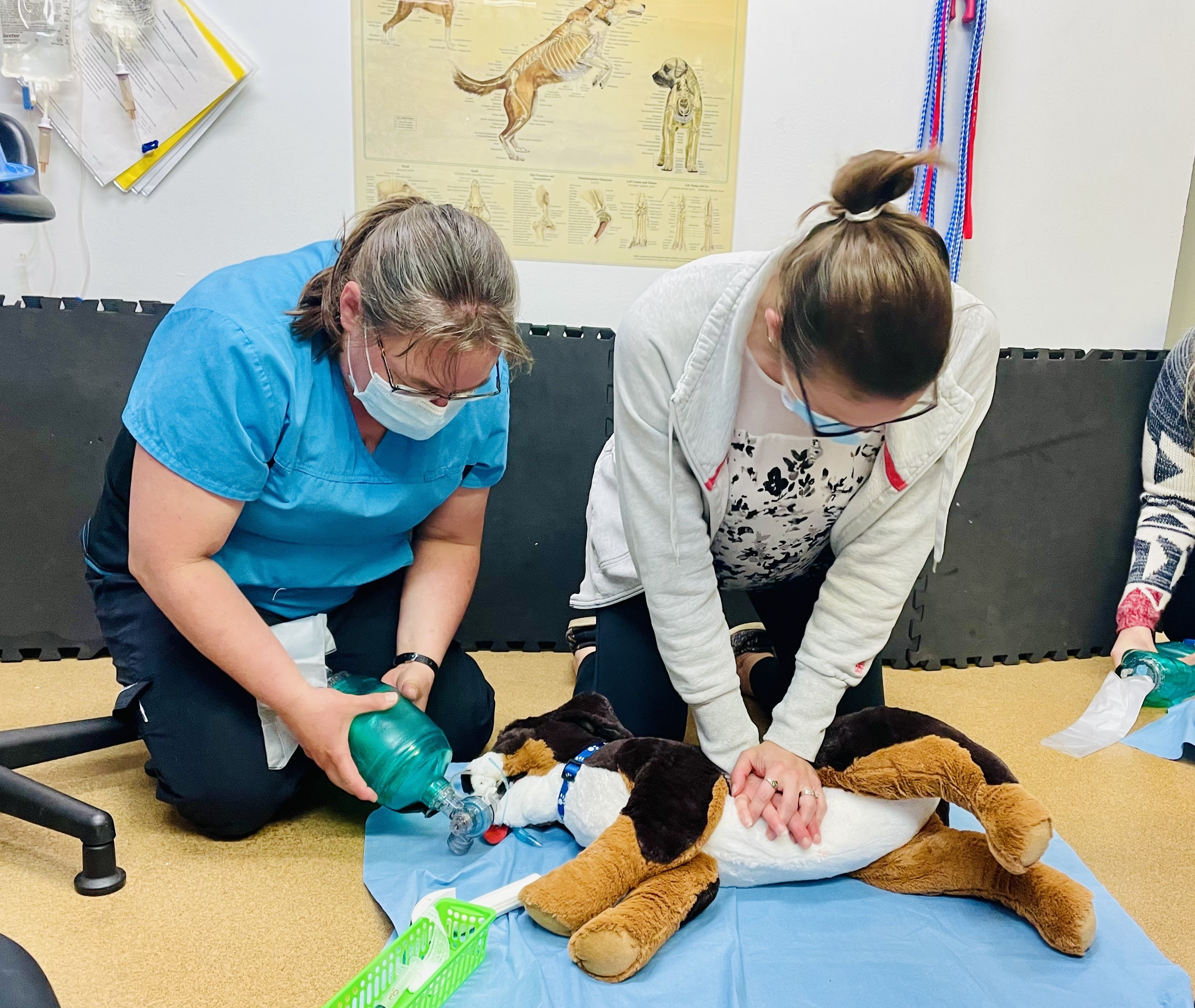 At the Ontario SPCA and Humane Society, we not only educate about the importance of pet safety and emergency preparedness, we practice those principles. That's why our staff at Ontario SPCA Centre Veterinary Hospital in Stouffville and Ontario SPCA Marion Vernon Memorial Animal Clinic in Barrie received veterinary CPR training  from a RECOVER certified instructor. The techniques covered in the workshop were all based on the RECOVER recommendations. 
Preparing for the unexpected
"It's important to be proactive and be prepared for any emergencies that could arise," says Dr. Stephanie Black, Chief Veterinary Officer at the Ontario SPCA and Humane Society. 
Dr. Black says the training was 2.5 hours of hands-on scenarios for all spay/neuter services staff and volunteers. While veterinarians and registered veterinary technicians receive CPR certification as part of their schooling, refreshing that knowledge is important to keep skills sharp. 
"There are risks involved with any surgical procedure, which is why we need to be prepared," says Dr. Black. "The better prepared we are, the greater the chance of a positive outcome should an emergency occur." 
The latest in hands-on training
Dr. Black says the hands-on scenarios were intended to help staff and volunteers work together cohesively in case of an emergency.  
"They had a good time refreshing their skills and feeling they could definitely provide the best emergency care should an emergency arise," says Dr. Black. "We want the public to know we are doing everything in our power to keep their best friend safe." 
Hannah Michaels, an assistant at the Veterinary Hospital in Stouffville says, "I was so excited to learn more and running through practice scenarios with my team made me feel confident in our teamwork skills both in and out of the surgery room." 
First aid training for pet parents
For animal parents, Dr. Black says knowing pet first aid is always a good idea. She says this includes knowing when to seek care from your veterinarian.  
If you're interested in participating in RECOVER's Pet CPR training, visit their website for more information: https://recoverinitiative.org/pets/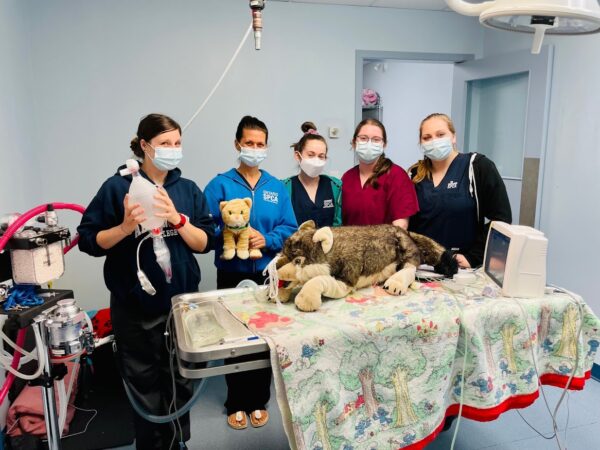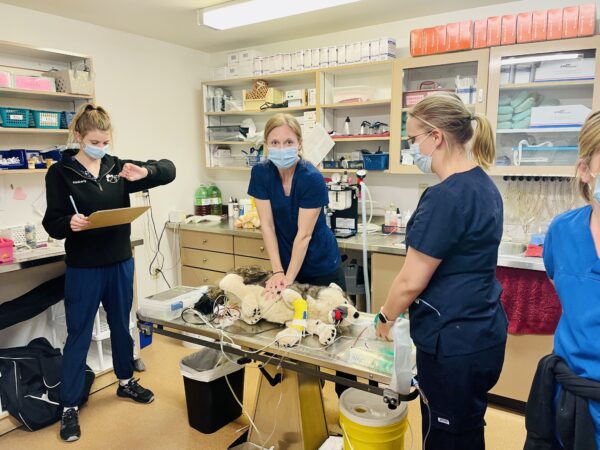 Categories
Testimonial
Your dedication and support
It is with and because of your dedication and support that helpless animals are being saved. Thank you for everything.
-Wendy
Sign up for news and updates
Thank you for joining our online community.