Our first dog transport of the year was a success!
by Ontario SPCA and Humane Society | Interesting News | May 21, 2021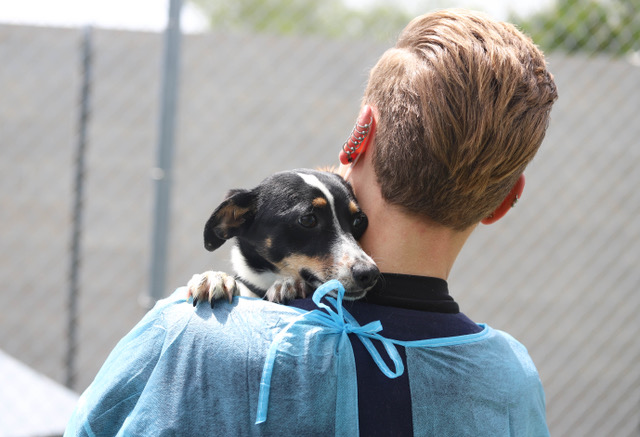 We are very excited to share with everyone that our first transport of the spring 2021 season was a success! This week, the Ontario SPCA and Humane Society gave 16 dogs from the United States a new lease on life, and opportunity to find forever homes.
Working with a U.S. transporter, the Ontario SPCA brought the dogs across the border at Gananoque on May 19, with health certificates and proof of vaccination. They then moved on to Ontario SPCA animal centres in Brockville, Stouffville, and Barrie and have since undergone additional wellness examinations. Animals adopted through the Ontario SPCA are spayed or neutered, vaccinated, treated for parasites and microchipped.
Big thanks to our Ontario SPCA staff, partnering organization in the United States, and our amazing donors, for making this transport possible.  You can help fund the cost of this transport. Make your donation today!
2020 transport missions
During the fall of 2020, the Ontario SPCA had seven transport missions to bring 218 dogs and puppies, and 120 cats from the North to be rehomed. We also transported over 80,000lbs of food to Northern communities.
We are excited to help even more animals this year!
Stay tuned for updates on our Northern projects and other transports, here on our website, and through our social media channels!
Facebook
Twitter
Instagram
LinkedIn
YouTube
Categories
Testimonial
Totally rock
All of your wonderful staff & volunteers totally rock. The amazing compassion and work you provide on a daily basis is incredible.
Laura
Sign up for news and updates
Thank you for joining our online community.