Our heartfelt thanks to Collège Boréal RVT students!
by Ontario SPCA and Humane Society | Interesting | November 23, 2020
To show our support for the Registered Veterinary Technician students at Collège Boréal in Sudbury and Ottawa, the Ontario SPCA and Humane Society recently sent the RVT students a gesture of our appreciation for all their continued hard work. These wonderful students are dedicating their careers to helping improve animal wellness.
Collège Boréal serves the Francophone population of Ontario, with the goal of producing a highly skilled bilingual workforce. In 2013, as part of the official opening of the new veterinary wing of Collège Boréal's Sudbury campus, the Ontario SPCA and Collège Boréal became partners in the sharing of resources and knowledge, and Boréal became the first Canadian college to teach shelter medicine. Two years later, the Ontario SPCA Sudbury & District Animal Centre moved onto campus.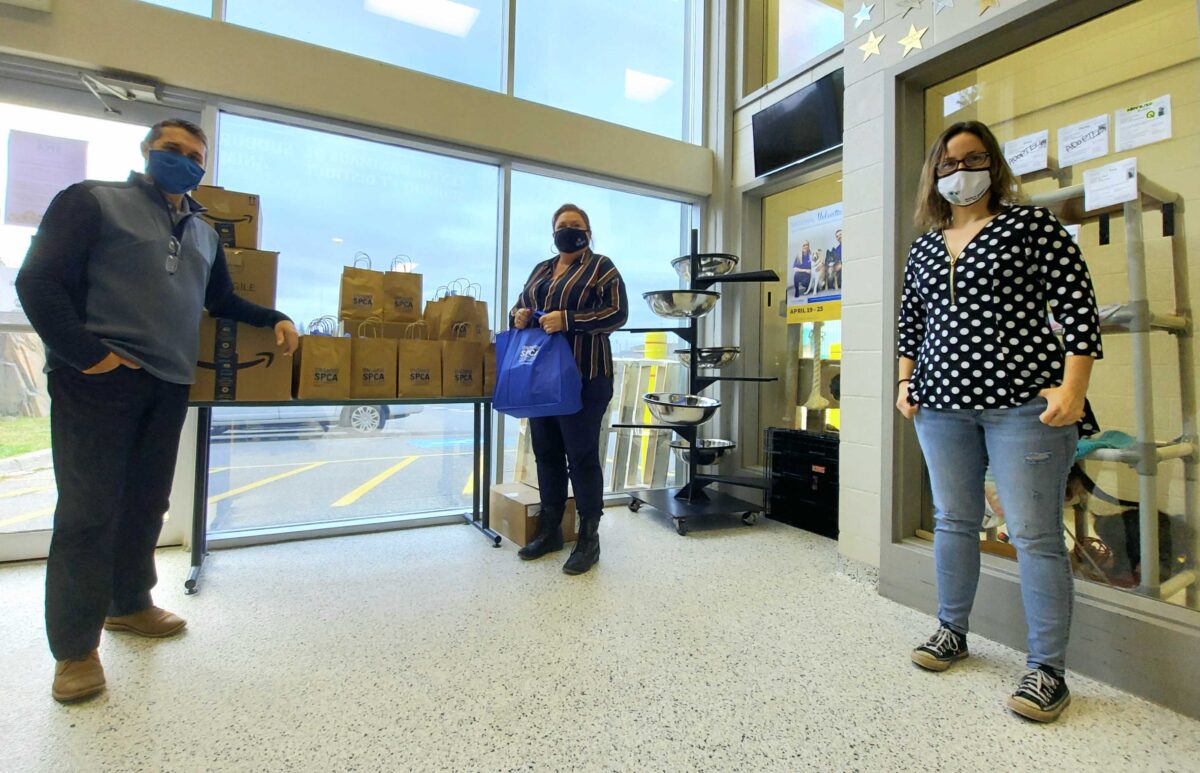 Animals taken in by the Sudbury animal centre are first examined at Boréal. The animals are spayed or neutered and receive any needed medical care by the veterinarians who teach in the program, with RVT students assisting whenever possible to them valuable experience.
In 2018, during the first Northern Animal Summit, which brought together leaders and influencers to collaborate solutions to the unique challenges facing Northern communities, Boréal and the Ontario SPCA signed a 10-year agreement to renew their animal-wellness partnership. At the same time, the Ontario SPCA, which supports indigenous students in their animal welfare education through scholarships, announced funding support specifically to benefit an Indigenous student accepted into a veterinary technician program.
On behalf of the animals, we want the Collège Boréal RVT students to know that their efforts are recognized, and we honour them. We are all in this together!
Categories
Testimonial
As an animal lover all the work you do
As an animal lover all the work you do to help ensure that every dog and cat can find their forever home that is filled with love is greatly appreciated.
-Louie
Sign up for news and updates
Thank you for joining our online community.