OVC provides unexpected life-saving surgery
by Ontario SPCA and Humane Society | Happy Tails | March 29, 2022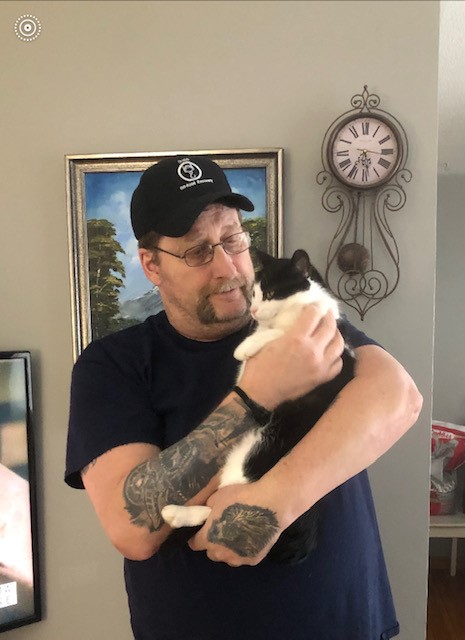 Ophelia's story is one of resilience, teamwork and generosity that have come together to change a life!
Ophelia is approximately three years old and came into the care of the Ontario SPCA Orangeville & District Animal Centre as a stray. When it came time to find a loving home, Ophelia was sent to our partners, the Ontario Veterinary Collage at the University of Guelph, for her spay surgery. 
Life-threatening condition uncovered
During her procedure, the surgeon discovered that Ophelia had a pre-existing condition called Diaphragmatic Hernia that needed extensive emergency surgery to correct. The diaphragm separates the abdomen from the chest cavity and, if there is a tear, the organs from the cat's body can push through into the chest cavity – a life-threatening condition. 
OVC pledges their support
We were relieved that the condition could be corrected and Ophelia would get the second chance she deserved. But unexpected costs like this can have a big impact on a charity. We were surprised and so very grateful when the Ontario Veterinary College (OVC) offered to provide the life-saving surgery. 
"We are so pleased that Ophelia is recovering well and has found the family she deserves. She was such a sweet patient and her happy ending makes me so happy!" says Dr. Alexandra Gillan, Manager of Veterinary Clinical Skills, Ontario Veterinary College. "We truly appreciate our relationship with the Orangeville Animal Centre and the Ontario SPCA! A huge amount of gratitude to the Ontario SPCA for all that you do for Ontario's animals."
Finding her forever home
Our volunteer driver, Rusty, fell in love with Ophelia when he drove her to her appointment. When she wasn't with the other animals on the return trip back to the centre that day, he was worried about her and pledged to provide her with the purr-fect post-op care once she was released. He fostered her for two weeks after surgery, diligently taking care of her rehabilitation needs to help her recover. Rusty has since adopted Ophelia, who he has re-named Chloe. Other than a large scar that will serve as a reminder of her ordeal, she is now living her best life!
Thank you to our friends at the OVC, Rusty, and everyone who helped make this second chance possible!  
"We are so grateful for the support the Ontario Veterinary College and University of Guelph give to our furry friends," says Dawn Lyons, Manager, Ontario SPCA Orangeville & District Animal Centre. "Ophelia received the life-saving care she needed thanks to the generosity of our partners. We are forever grateful for their support."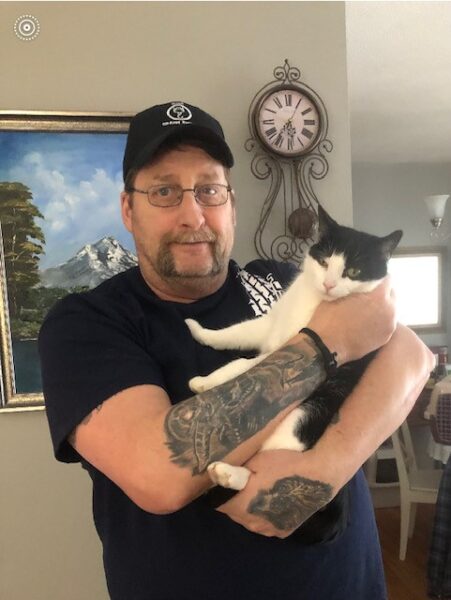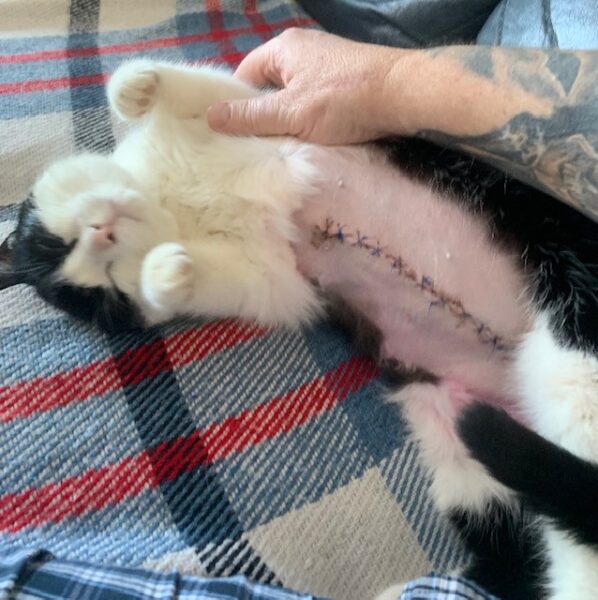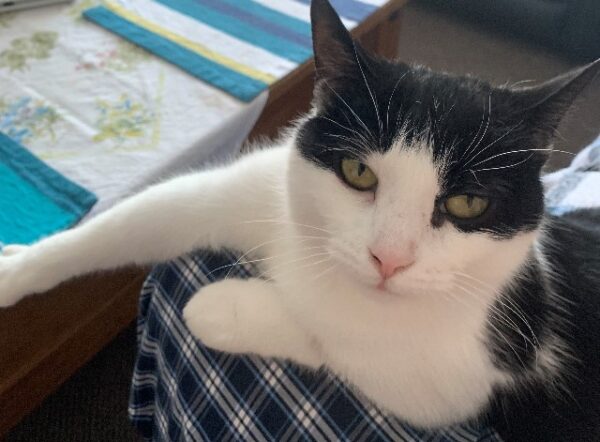 Categories
Testimonial
Speaking for the ones who can't speak for themselves
Keep up the good work speaking for the ones who can't speak for themselves. A society who cares for their animals is a better society.  Thanks for your good work!
-Suzali
Sign up for news and updates
Thank you for joining our online community.