Close to 200,000 lbs of pet food helps keep animals with their families 
by Ontario SPCA and Humane Society | Interesting Northern projects | July 30, 2020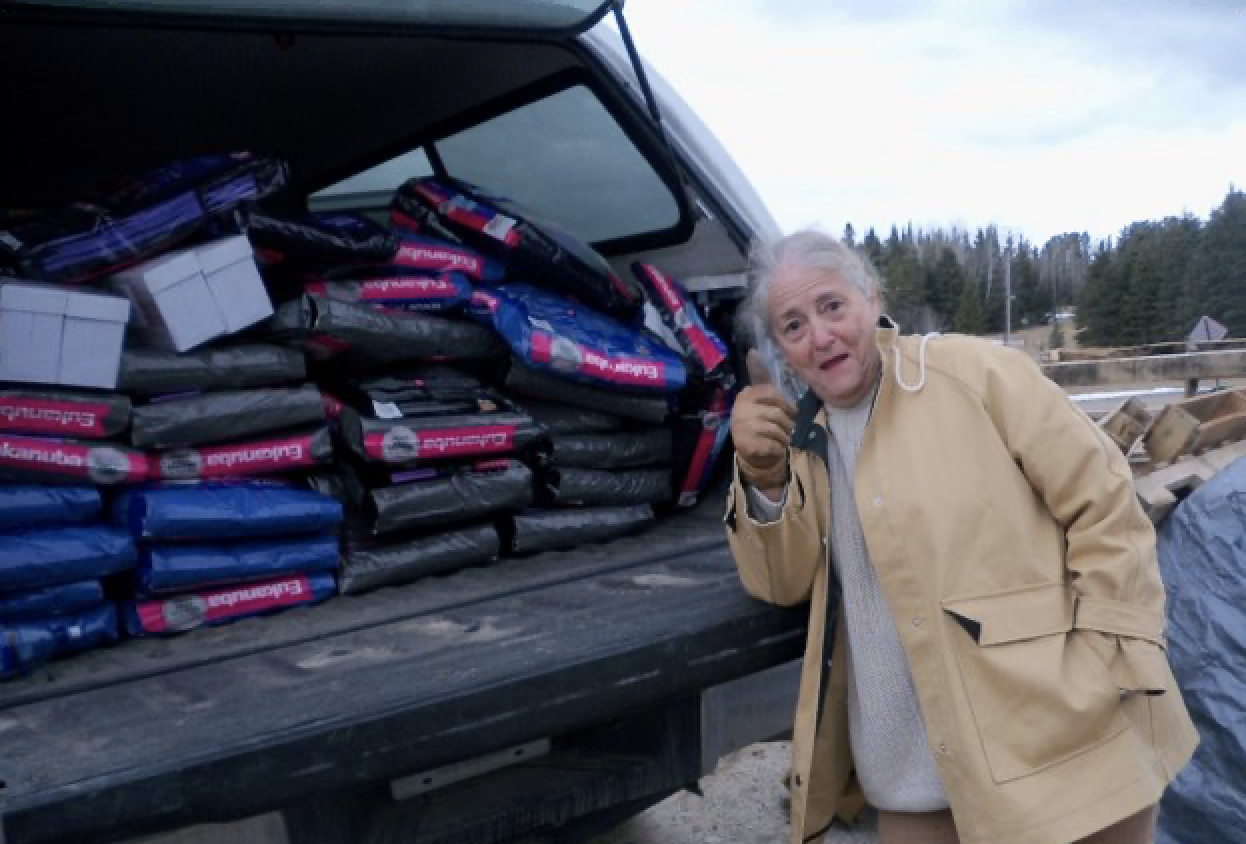 The pandemic has been a time of uncertainty that has left some families worried about how they will continue to care for their animals. 
One of the ways we're working to keep animals with the families who love them is by distributing pet food to those who need it most. Since March, we have distributed close to 200,000 lbs of pet food! That translates into 180,000 meals, or more than 40,000 meals per month.

A province in need
Reaching an entire province is no small feat, requiring three pet food distribution hubs to be established in Midland, Dryden and Picton, as well as an additional warehouse location in Cornwall. Thanks to the generosity of Royal Canin®, Smucker Foods of Canada Corp.,  Mars Petcare and Walmart Logistics in Cornwall, pet food and supplies have been steadily rolling into these hubs. Quebec-based Mondou pet stores has also recently offered their support, delivering over 30,000 lbs of food, as well as kitty litter and supplies. Ontario SPCA team members have been busy getting that food to food banks in communities across the province, as well as to rescue organizations who have reached out for help.
Individuals, organizations and corporations have also stepped up to help in the most amazing and unexpected ways.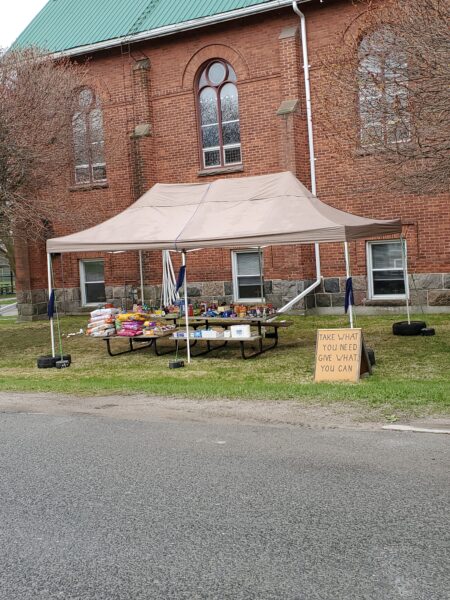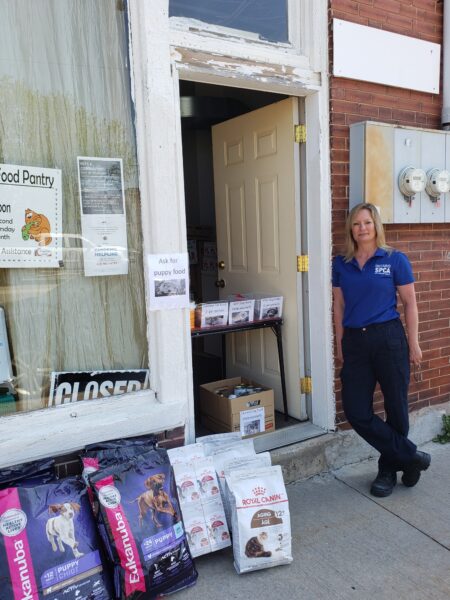 Eastern Ontario resident Linda Selkirk reached out to offer her support early in the pandemic. She is well connected in social services and worked with us to set up a "pop up" pet food bank on her property in the Green Valley area. Being based in rural Cornwall, Linda knew that many seniors and community members who couldn't leave their houses were struggling to access food for their pets. She knew if she could bring the donated food closer to them, it would make a world of difference. Thanks to our corporate partners, over 10,000 lbs of pet food have gone out to the community through Linda's connections. 
"Our community is so grateful," says Linda. "I've seen people with tears in their eyes when they picked up the food – they are so relieved."
Friends in the North
In Northern Ontario, we rely on our partners to help identify communities where pet food is needed, and get that food to hungry bellies. Many Northern communities are remote, with some accessible only by plane. Getting supplies can be a challenge for these communities – a struggle that has only been made worse by the pandemic. To date, 40,000 lbs of food have been sent to Dryden to be distributed to Northern communities, including 17 Indigenous communities.
The need for food doesn't stop at Ontario's border. Another 35,000 lbs of food has been sent to Winnipeg. Thanks to a partnership between the Ontario SPCA and the Animal Food Bank in Western Canada we are reaching pets in other provinces too.

Taking the lead for pet parents in Ontario
Communities are relying on the Ontario SPCA to continue to take the lead to care for animals and we are here to support them. The best place for animals is at home with their families and we will do everything possible to keep them together in these challenging times. 
Categories
Testimonial
Your dedication and support
It is with and because of your dedication and support that helpless animals are being saved. Thank you for everything.
-Wendy
Sign up for news and updates
Thank you for joining our online community.