Partnership conserves and protects wetlands
by Ontario SPCA and Humane Society | Interesting | November 20, 2020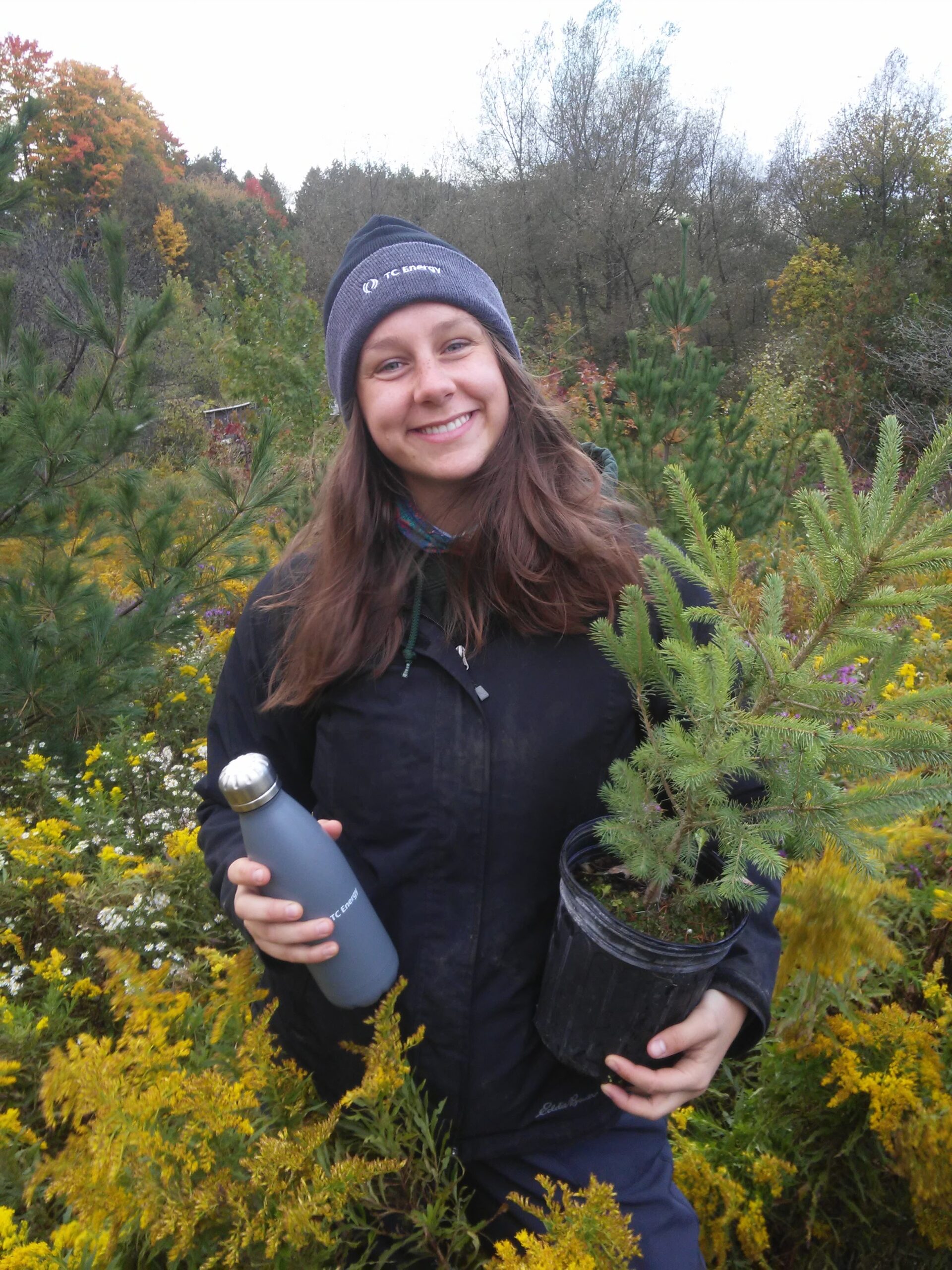 This year, we've all learned how important it is to get outside, take in some fresh air and enjoy nature.
The Ontario SPCA and Humane Society is passionate about preserving the planet for generations of furry friends (and humans) to come. For the past six years, the Ontario SPCA has worked with Ontario Streams to plant trees at the Ontario SPCA Provincial Education & Animal Centre in Stouffville.
Established in 1995, Ontario Streams is an environmental non-profit and registered charity dedicated to the conservation and rehabilitation of stream, river, and wetland habitats within Ontario. Ontario Streams aims to create healthy streams and wetlands in Ontario for today and tomorrow.
Ontario Streams worked with the Ontario SPCA to reforest the Society's Stouffville property with the help of corporate volunteers.
"Initially, we planted areas along Bogart Creek to improve the wetlands along the stream," according to Doug Forder, General Manager and Restoration Ecologist at Ontario Streams. "Over the years, additional areas were planted with 4,380 trees and shrubs to eventually create a 12-hectare forest block on the property."
This year, an additional 700 trees and shrubs were planted by Ontario Streams staff, which will benefit the ecology of the surrounding community. "Combined with forests found on neighbouring properties, this will eventually create a wide forested corridor 30 hectares in size through the area," says Forder.
Ontario Streams works closely with numerous communities, landowners, and school groups to develop lasting partnerships in education and environmental stewardship. The Ontario SPCA is proud of its partnership with Ontario Streams and will continue to work to preserve our community's environment.
"I am very proud of the partnership we have built with the staff and volunteers of Ontario Streams," says Carol May-McQuillan, Director of Volunteer Development at the Ontario SPCA, who worked with Forder to bring the project partnership to fruition. "Conserving and restoring our wetlands is essential to the well-being of our community."
This important work would not be possible without the efforts of the volunteers from American Express and SAP Canada, the staff of Ontario Streams, and Volunteer Canada. Financial support for this work was provided by York Region's Green Action Partnership Fund, Volunteer Canada and SAP Canada.
For more information about habitat restoration opportunities visit ontariostreams.on.ca
Categories
Testimonial
Totally rock
All of your wonderful staff & volunteers totally rock. The amazing compassion and work you provide on a daily basis is incredible.
Laura
Sign up for news and updates
Thank you for joining our online community.