Pawsitively perfect parties
by Ontario SPCA and Humane Society | Interesting | August 16, 2022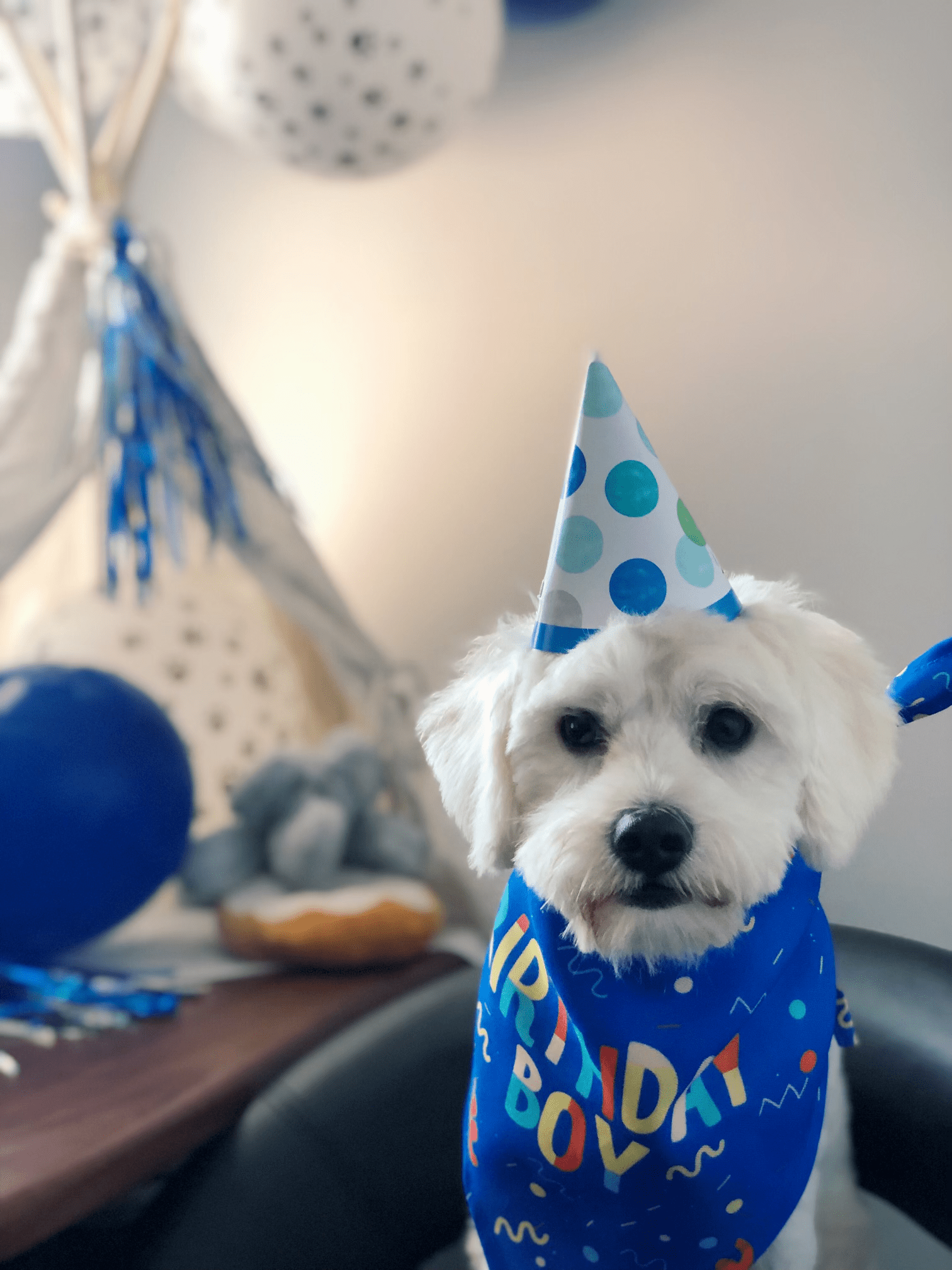 Happy birthday to your furry friend, happy birthday to your furry friend, happy birthday, happy birthday, happy birthday to your furry friend! 
More and more people are celebrating their furry friend's special day with a party. Complete with presents, friends and activities, it's a fun way to celebrate your four-legged companion. But these birthday parties shouldn't be a source of stress; it can be simple and DIY! It is unlikely your dog will be disappointed by any festivities you throw. You may even consider turning the party into a fundraising event. 
Here are some tips to plan a pawsitively perfect party. 
Choose your location
Do you have a big backyard for your dog and friends to run around in? Consider hosting it at home! Keep in mind that if you have a lot of people coming over for your party, make sure you create a safe place for your pets to hide while they're arriving. Consider putting them in a room with the radio on softly, their bed and some of their favourite toys. Once everyone settles in, you can bring your pet out to join the party! Depending on your dog's social habits, your local dog park could be a great place for them to spend their birthday with friends. Do you have a water-loving dog celebrating in the summer? Find a dog-friendly beach for your pooch to splash around in celebration!  
Have a theme
Picking a theme makes planning the party so much easier so you have direction for décor, food and games. Under the sea is a fun theme for water-loving dogs with small dog pools, sea creature decorations and dog bandanas.  
A formal theme is so cute when dog invitees show up in their tuxedos or dress wear, ready to sample some puppy cocktails. Other fun themes include vintage, winter wonderland, disco or Hawaiian. Whichever theme you pick, you can set up an easy photobooth for pups and parents to take pictures. Decorate the photobooth to match your theme for Instagram-worthy shots. 
Get them a cake
No birthday is complete without cake! A popular trend right now is dog-friendly cakes or cupcakes for the party. Check with your local bakeries to see if they make dog-friendly treats for your pup to share with guests. Various plates filled with dog treats is a nice touch. Just like human guests, find out if your canine party goers have any allergies.  
Check out this drool worthy pupcake recipe from Milk-Bone® that's sure to get your dogs tail wagging!  
Remember that not all yummy treats for humans are safe for our furry companions. Visit our blog to learn more about harmful food for dogs. 
Give the Gift of Giving Back
Rather than spending money on more toys and treats for your pup, consider giving the gift of giving back through a one-time gift to the Ontario SPCA and Humane Society. As a registered charity, the Ontario SPCA depends on the generosity of donors to change the lives of animals in need. You can even ask party guests to donate in lieu of bringing gifts by running a third-party fundraiser on Facebook or through platforms like Go Fund Me. 
No matter how much detail you put into the party, your furry friend will appreciate the fun, excitement and treats. As members of our family, our dogs deserve to be celebrated, too! 
To learn how you can give back, visit ontariospca.ca.  
Categories
Testimonial
Speaking for the ones who can't speak for themselves
Keep up the good work speaking for the ones who can't speak for themselves. A society who cares for their animals is a better society.  Thanks for your good work!
-Suzali
Sign up for news and updates
Thank you for joining our online community.