Pet food pantries meeting crucial need in Eastern Ontario
by Ontario SPCA and Humane Society | Interesting | November 29, 2019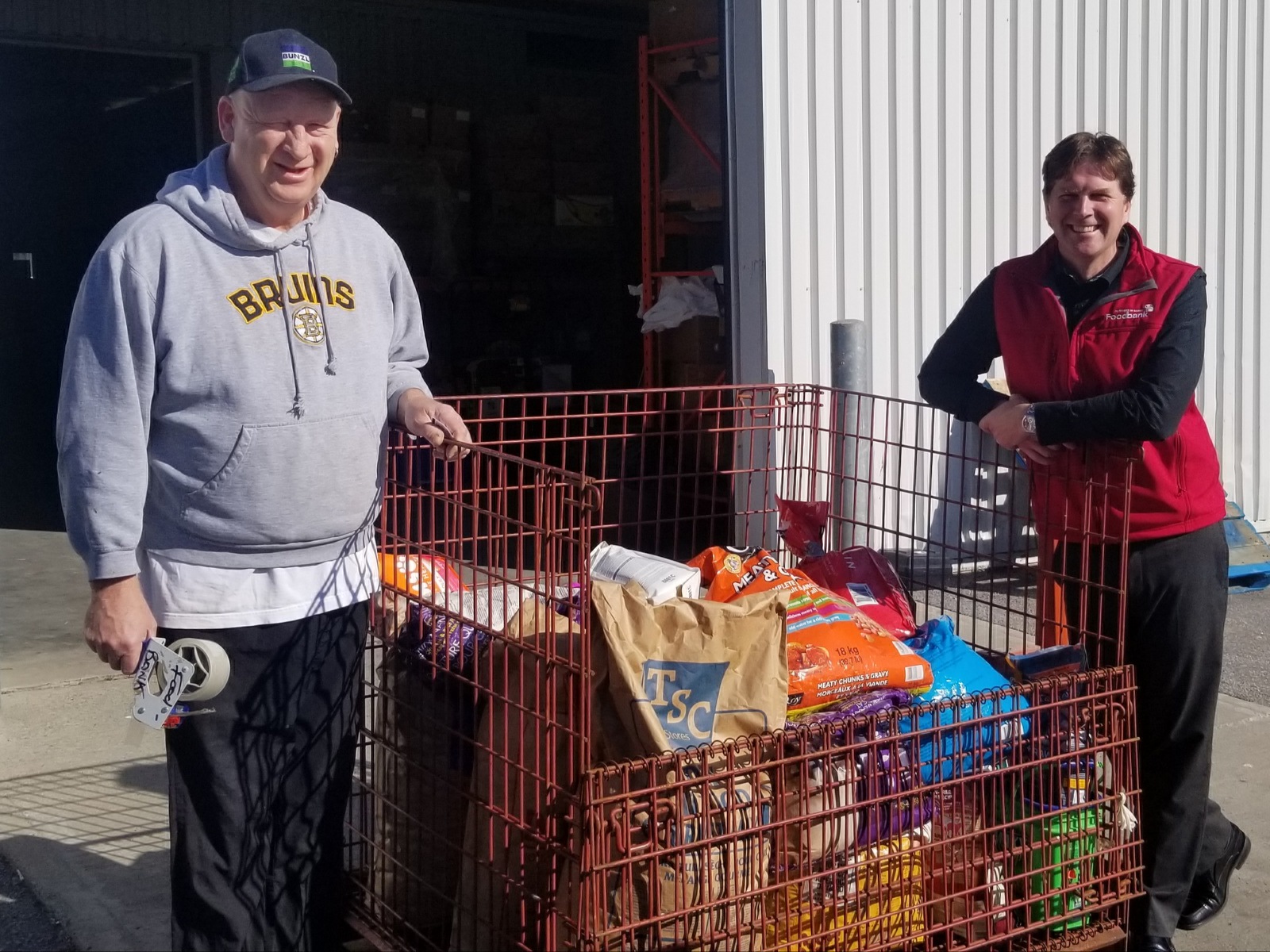 For pet owners who are struggling to make ends meet, an extra bag of dog food or cat litter at the end of the month can go a long way.
Seeing a need in their area, the Ontario SPCA Stormont, Dundas & Glengarry Animal Centre has been forging partnerships in local communities to make essential pet supplies available through food pantries for those who need a helping hand to care for their furry family members.
Bonnie Bishop, at the Ontario SPCA and Humane Society, says this is a project she's been involved with for years that has recently evolved into a more organized initiative.
"We have a food bank here at the Ontario SPCA Stormont, Dundas and Glengarry Animal Centre in Cornwall where people come on a regular basis to access cat food, dog food, and litter. After doing some community outreach, we recognize that there is a huge need," says Bishop.
Along with her community engagement team, Bishop says they are helping to supply 10 different food banks with pet food and litter.
"Seeing people showing up and getting the food makes us feel good knowing we are really making a difference in the community," she says.
Ontario SPCA animal centres are supplied with pet food by Royal Canin, so when the public makes donations, the animal centres are able to extend that support to pet owners in the community who may be struggling to feed their pets.  Currently, there are food pantries in Brockville, Kingston, Gananoque, seven locations in the Cornwall region, and one in Timmins. The program is also supporting a food bank in the Mohawk Nation of Akwesasne.
"We want to make sure that we use this food, that animals are benefitting, and that it gets to the pet owners that need it," says Bishop.
The program also has access to a Walmart distribution centre, Bishop says, which makes weekly, or bi-monthly donations. In one instance, a single donation of 92 bags of food was made. Litter is also donated when it's available. Local veterinary clinics are also on board, and have donated food nearing its expiry date, which provides the program access to specialty food for diets and health conditions.
"A woman actually broke down crying at one of the food banks saying, 'There's such a need for this,'" says Bishop.
If food can be sourced locally in communities, Bishop says that's what they'll do, but in the meantime, Cornwall is set up as a hub where large amounts of food are delivered and then moved around to where they need to be.
Bishop says it's important for pet owners to know these kinds of resources are available to them.
"I think it's a great thing. We are encouraging people who need help with their pets to reach out to their local shelter," says Bishop. "Most shelters are willing to help out on an individual basis."
Categories
Testimonial
I stand behind SPCA with my monthly gift
I stand behind SPCA with my monthly gift. I am so happy there are folks like you to care for those who can't help themselves.  My family and I have had animals all our lives and know what a comfort they are.  Thank you SPCA.
-Dorothy
Sign up for news and updates
Thank you for joining our online community.