Pet Insurance to the Rescue
by Ontario SPCA and Humane Society | Campaigns | June 6, 2019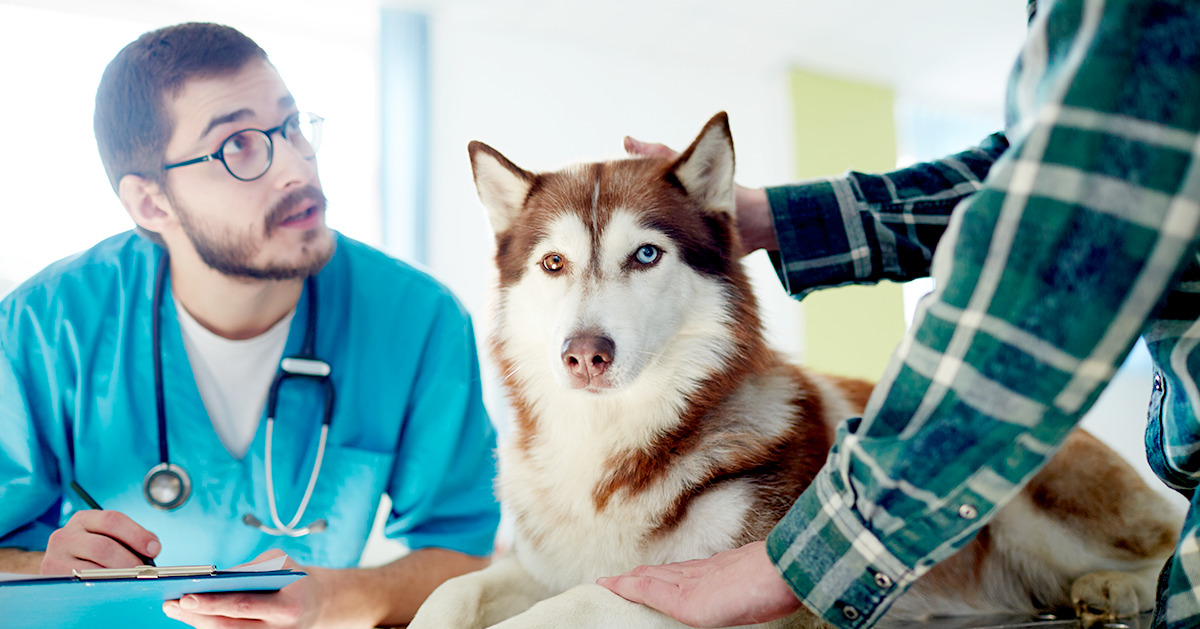 Guest blog by Petplan®
Now that you have given your best friend a forever home, it's time to give your pet forever health and happiness, too. Protecting your rescued pet with pet insurance allows you to fulfill your promise to them – that in exchange for unconditional love you'll safeguard their wellbeing. Pet insurance is important for the same reason our health insurance is: it protects the ones we love by making healthcare affordable. While all four-legged companions can benefit from coverage, former shelter pets have potentially the most to gain.
Breaking the cycle
Adopted pets are often relinquished due to unexpected vet bills that exceed a family's budget – putting additional strain back on already crowded animal shelters. You can avoid the heartbreak and stress of this decision altogether simply by protecting your new family member with pet insurance. By paying an affordable premium each month, you can have the necessary coverage when it matters most. You should never have to sacrifice your pet's care because of cost.
Preparing for the unexpected
Life is unpredictable. Just like us, pets can get sick or injured unexpectedly. In fact, statistics show that one in three pets will require unplanned veterinary care each year.* Pet insurance can help protect against these unforeseen vet bills, but since it doesn't cover pre-existing conditions, the earlier you enroll your pet, the less risk there is that something will not be covered down the road when you need it.
Making care easy
It's easier than ever to get pet insurance, but make sure you do your research – not all pet insurance companies are created equal. For instance, some companies will not cover congenital and hereditary conditions specific to certain breeds while others may not cover dental disease, a common issue in many pets. The right provider will offer comprehensive coverage in one simple plan that works for both you and your pet.
Pet insurance companies share your mission – to save our furry companions. Guarantee your newest family member is around for endless adventures by protecting them with pet insurance.
SPCA & Humane Society Pet Insurance offered by Petplan®
Get the pet insurance that's trusted by shelters and helps animals in need. Petplan's comprehensive coverage can be customized to fit your needs and budget. With no age limits and a Covered for Life® advantage, you can rest assured your best friend will be taken care of well into their golden years. Did we mention a portion of proceeds go back to help animals in need?
To get your free quote, visit Ontariospca.ca/PetInsurance. If you'd prefer to speak to a representative, call (866-467-3875).
* According to Datamonitor.
Covered For Life® is subject to ongoing insurer sponsorship. PETPLAN, PETPLAN logo and Covered For Life are trademarks owned by Pet Plan Limited and their use by Fetch Insurance Services LLC are duly authorized under license by Pet Plan Limited. This offer is subject to change at any time without notice.
Petplan insurance policies are administered by Fetch Insurance Services, LLC (Fetch Insurance Agency, LLC in Michigan), d/b/a Petplan (Petplan Insurance Agency, LLC in California) and underwritten by XL Specialty Insurance Company and AGCS Marine Insurance Company, a member of the Allianz Group, in the U.S. and XL Specialty Insurance Company – Canadian Branch in Canada. For more information, visit GoPetplan.com. ©2019 Fetch, Inc. Information accurate as of June 2019.
Categories
Testimonial
For every animal you save
For every animal you save, every animal who feels loved in their last moments, and for everything else you do; thank you and God Bless.
-Stephanie
Sign up for news and updates
Thank you for joining our online community.