Pet Pantry helps family settle into new home
by Ontario SPCA and Humane Society | Happy Tails | January 12, 2023
The devastation in Ukraine can be felt around the world as communities welcome those fleeing the war-torn country. When one family came from Ukraine to Renfrew County, they brought their beloved cat, Mikky, with them. After everything they've been through, we are honoured to be able to share resources with them to keep this family together  
As the family was trying to get their feet under them in a new country, they found themselves in need of food for Mikky. Through a local food bank, they heard about the Ontario SPCA Renfrew County Animal Centre's Community Pet Pantry. After reaching out, they visited the animal centre to pick up a small bag of cat kibble and some cans of wet food.  
Mikky celebrates his first birthday with gifts from the Pet Pantry
Heather Jobe, Community Development Coordinator with the Ontario SPCA Renfrew County Animal Centre also tucked in a couple of knitted mice toys that were donated by a local woman named Gisela who knits over 100 mice toys for the animal centre's cats every month. Little did Heather know that the family had just celebrated Mikky's first birthday and saw the toys as a special birthday present for their furry friend.   
"I was just really touched by this family and happy we could help," says Heather. "It was a great connection and made me proud of the little ways we can help make a big difference for people and their animals." This was Mikky's family's first visit to our animal centre to utilize the pantry.  
"We would like to express our gratitude to Ontario SPCA Renfrew County Animal Centre," says Mikky's family. "We recently moved, and we needed help with food for our cat. We were greeted by very open and friendly staff, presented toys for the birthday of our [cat], and said that we can contact when needed. This help was valuable for us!" 
Making essential supplies for companion animals accessible
Many local communities in Ontario have established programs to make essential supplies for animals available through food pantries for those who need a helping hand to care for their furry family members. In addition to pet food distributed to food banks across the province by the Ontario SPCA and Humane Society, the Renfrew County Animal Centre also runs a local pet food pantry.  
"To be able to put someone's mind at ease by providing food for their furry family member means a lot to me," Heather reflects. "Not knowing where your next meal is going to come from, let alone how you are going to feed your furry friends is so stressful. One thing is for sure, companion animals and people belong together. Supporting our community and helping people and their animals stay together is important to us. If we can better support pet parents by offering this resource, then we are thankful to help in this way. No one should ever have to worry about how they will feed their animals." 
To help keep animals with the families who love them, please consider making a gift today by visiting  ontariospca.ca/donate.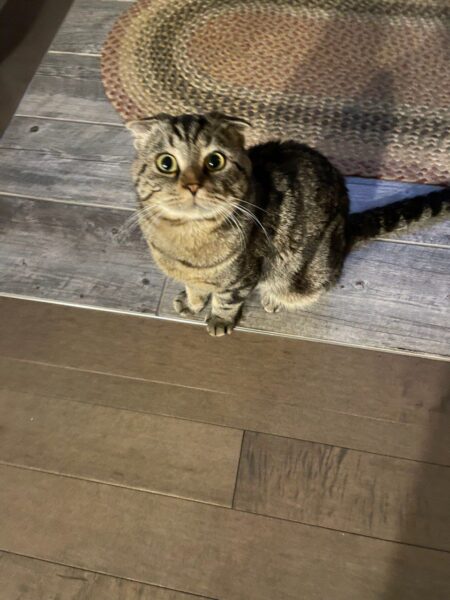 Categories
Testimonial
As an animal lover all the work you do
As an animal lover all the work you do to help ensure that every dog and cat can find their forever home that is filled with love is greatly appreciated.
-Louie
Sign up for news and updates
Thank you for joining our online community.