Preventing your pet from gaining weight this winter
by Ontario SPCA and Humane Society | General Pet Care | January 10, 2023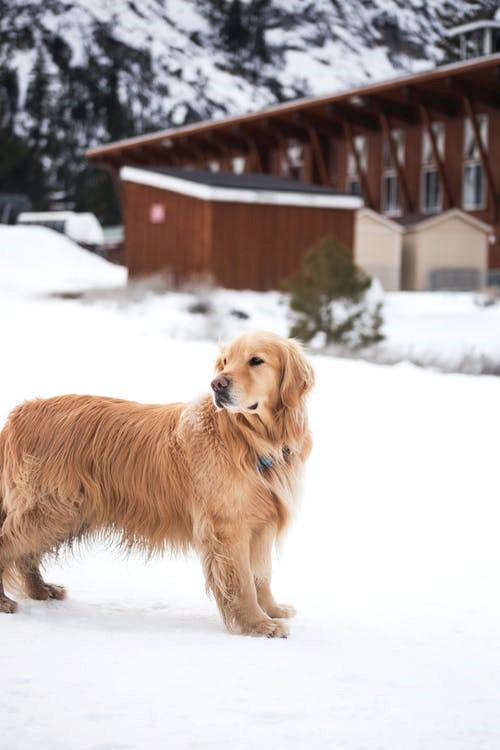 If your companion animal tends to gain a little extra weight during the winter season, – this blog is for you! The best thing you can do is to make sure your animal is getting enough exercise and that they are not exceeding their daily caloric requirements. In other words, eating more than they need. 
Here are some other helpful tips to help prevent your furry friend's weight gain this winter. 
Create an exercise plan
This can include activities, games and exercises that can be done both indoors and outside.

 

Aim for shorter, more frequent walks with your dog.

 

On days when it is too cold for outdoor activities, enjoy indoor games like tug-of-war and fetch.

 

Make it fun! The more excited you are, the more excited your furry friend will be to join you.

 
Read our blog for tips on exercising pets during winter months.  
Reduce your furry friend's treat intake
It can be tempting to treat your animal more frequently during the winter months, but this is not the healthiest choice since treats are usually higher in sugars and fats than regular dog or cat food.

 

By reducing the amount of treats your furry friend receives, you can help your animal maintain a healthy weight. The extra calories can add up!

 

Remember that your companion animal appreciates a pat on the head or praise as much as the treats.

 
Understand what you're feeding and how much to feed
If your furry friend tends to be less active during the winter months, talk to your veterinarian. Together, you can ensure your animal is consuming the proper type and amount of food and adjust their diet accordingly.

 
More tips to keep in mind
While enjoying the outdoors together, be mindful of your companion animal's whereabouts and comfort. Watch for signs that they may be getting cold and keep them on a leash to help prevent them from getting lost, especially during extreme weather when visibility is low.

 

Be sure to clean and dry your furry friend's feet once back inside to ensure there is no ice or salt stuck in their pads.

 
Get outside and enjoy the beautiful winter scenery with your companion animal! 
Categories
Testimonial
I stand behind SPCA with my monthly gift
I stand behind SPCA with my monthly gift. I am so happy there are folks like you to care for those who can't help themselves.  My family and I have had animals all our lives and know what a comfort they are.  Thank you SPCA.
-Dorothy
Sign up for news and updates
Thank you for joining our online community.