Proof that cats and dogs can be BFFs
by Ontario SPCA and Humane Society | Interesting | January 20, 2020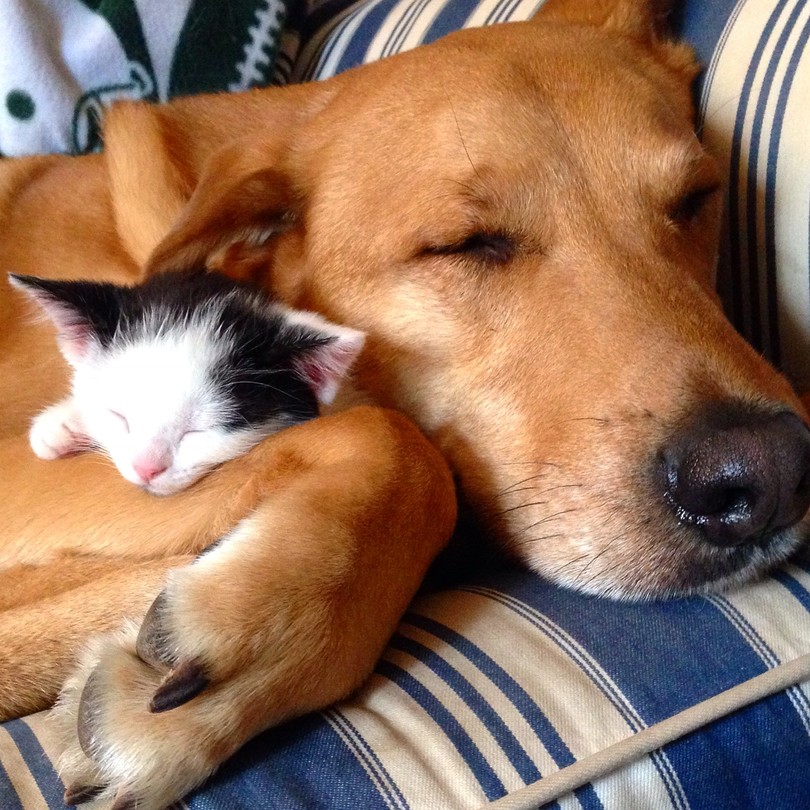 Back in December we hosted Canada's Cutest Rescue Pet contest – and boy, did you all deliver! Now that the contest is over, we thought "Blue Monday" was a good opportunity to share some adorable cross-species posts, to prove cats and dogs can be BFFs.
While some people identify themselves as a cat or dog person – many of us are both! Still, some of us may be delaying a multi-species family, concerned by the familiar phrase fighting like cats and dogs. The good news is that many cats and dogs can live together peacefully. These photos from all of you are proof this is true!
Are your cats and dogs struggling to get along? Here are some resources you may find helpful.
Helping your Adopted Cat – and Existing Pets – to Accept Each Other
Get ready for some super adorable pictures!
Cats and Dogs = BFFs
Share your cute pet pictures with us!
Do you have photos of your own showing the love between cats and dogs? We'd love to see them! Get in touch with us through Facebook, Twitter, or Instagram (use #ospcainsta for a chance to be featured). Help us prove even further how cats and dogs can be BFFs!
Categories
Testimonial
Your dedication and support
It is with and because of your dedication and support that helpless animals are being saved. Thank you for everything.
-Wendy
Sign up for news and updates
Thank you for joining our online community.