Remembrance Day: Laying a wreath for Animals in War
by Ontario SPCA and Humane Society | Interesting | November 11, 2019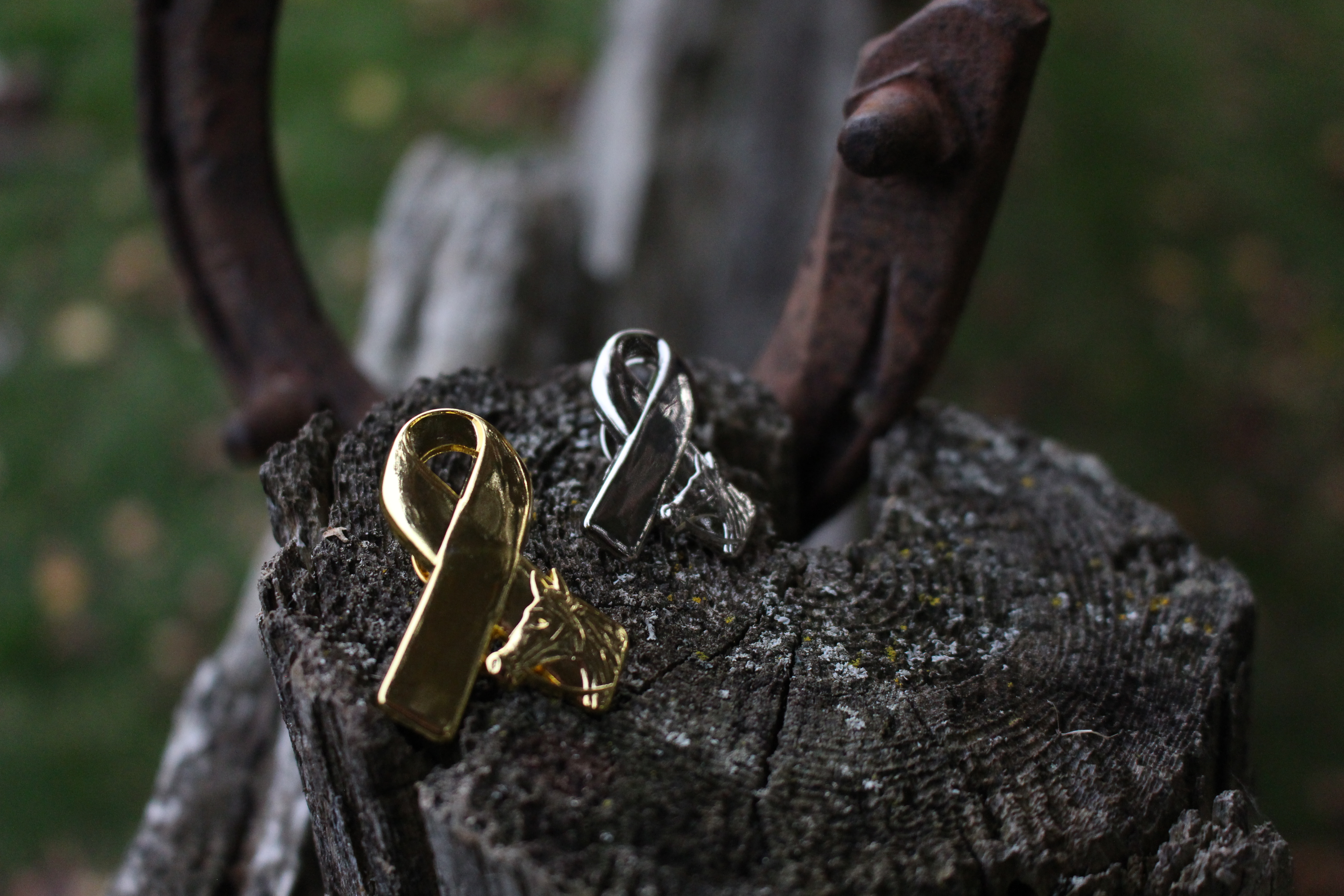 As Canadians come together today to remember and honour those who have served their country, the war-time contributions of animals will also be recognized with the laying of a wreath by the Ontario SPCA and Humane Society during the National Remembrance Day Ceremony in Ottawa.
Today we reflect on the sacrifices of our veterans who have served Canada and the courageous animals that have stood by their side in times of war and peace.
Animals in War pins
The Ontario SPCA and Humane Society has issued two new commemorative pins this year to honour the wartime contributions of Canada's veterans and the animals who stood bravely by their side.
This year, two new unique pins have been launched. In honour of women in Canada's military and the animals who have served by their side, a new limited edition commemorative pin is now available. A second pin featuring a dog represents the sacrifice of all animals who served in war. The new designs join the inaugural first edition pin, which showcases a horse and is still available.
If you haven't purchased your Animals in War pin yet, you can still order one here: https://pawsandgive.ca/remember or visit your local animal centre. From each pin sold, $1 will be donated to the following local Royal Canadian Legion branches to support local veterans:
Barrie – Branch 147
Bracebridge – Branch 161
Napanee – Branch 137
Orillia – Branch 34
Orangeville – Branch 233
Renfrew – Branch 148
Cornwall – Branch 297
Richmond Hill – Branch 375
Brockville – Branch 96
Sudbury – Branch 76
Stouffville – Branch 459
Midland – Branch 80
Categories
Testimonial
Three cheers for the volunteers!
Three cheers for the volunteers! Keep doing wonderful work, thank you!
Doreen
Sign up for news and updates
Thank you for joining our online community.