Remnants of Hurricane Sandy to be felt in most of Ontario. IS YOUR PET PREPARED?
by Laura Therrien | General Pet Care | October 29, 2012
Are you prepared for an emergency?   We are often reminded of the importance of having an emergency kit on hand in the event of natural disaster.  But it's also important  we prepare  for our pets safety as well.
With recent weather reports indicating the potential for Hurricane Sandy to transition into a powerful post-tropical storm affecting a significant part of the Ontario region, let's ensure our pets are taken care of in the event of an emergency.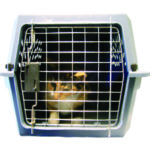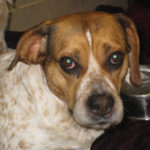 Creating a pet emergency kit before a disaster strikes can increase your pet's chances of sur­vival and greatly reduce the fear and anxiety your pet will experience.
Some items to include:
• 72 hour supply of food, bowls, and can opener
• 72 hour supply of bottled water
• Blankets/towels (more than one in case they get soiled)
• Small toy
• Leash, muzzle, harness
• Litter pan, litter, plastic bags and scooper
• Pet carrier for transportation
• Medical records, especially proof of vaccinations most boarding facilities will not accept pets   without proof of current vaccination records).
• Medications and pet first aid kit
• Current photo of your pet in case he gets lost
• Information on your pet's feeding schedule, behavioural/medical concerns, and special instructions in case you have to board your pet
• List of boarding facilities in your area, hotels/motels that accept pets and friends and relatives that you and your pet can stay with (pets are generally not allowed inside emergency shelters designated for people, with the exception of service animals such as guide dogs.
• ID tag (microchipping is also recommended)
• Flashlight
Being prepared means being ready for anything! If you pet has any particular needs, be sure to add those supplies to the list, or anything that you need to help them to stay comfortable (any herbal remedies you may use to calm them during thunder storms, for example.)
To learn more about how to be prepared for your pet's needs, visit the Ontario SPCA's Emergency Preparedness for Pets link or visit the Government of Canada's Preparing for an Emergency page.
Categories
Testimonial
Thank you so much for all you do
Thank you so much for all you do every day to rescue animals in need. I can't imagine the terrible situations that you see every day.  It is great that you have the heart to help. Keep up the good work.
-Betty
Sign up for news and updates
Thank you for joining our online community.