Saved from the brink of starvation, Nessie finds her forever family
by Ontario SPCA and Humane Society | Happy Tails | December 6, 2021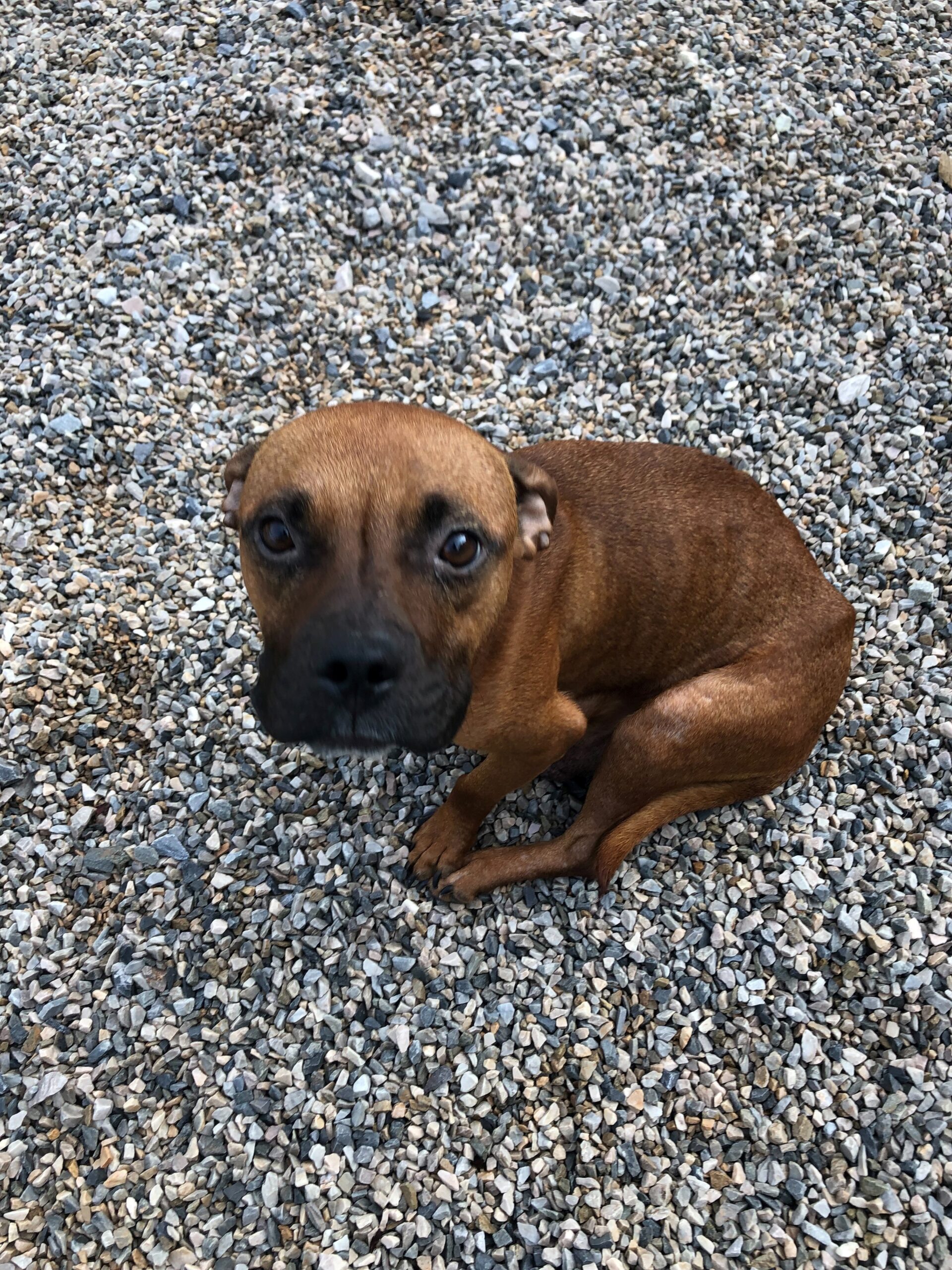 Sitting in the mud, her bones protruding, Nessie didn't have much strength left when she was discovered on the end of a three-foot logging chain in North Carolina. Nursing eight puppies, she was holding on to try to keep her babies alive. Covered in fleas and infested with worms, their rescuers were astonished they had survived.
Learning to trust again
Even days after coming into the loving care of Rusty's Legacy Animal Rescue in North Carolina, Nessie would wait at the back of her kennel until all her puppies had their fill of food before she would approach the bowl. Nessie soon realized there was all the food they wanted and became comfortable eating with her pups.
Nessie thrived at the rescue, and she and her puppies started playing with toys. As her confidence, trust and strength grew, so did Nessie's personality. When her caretakers approached her kennel, her entire body would wag!
When Nessie's puppies were old enough to be weaned, it was time for them all to find a loving home. Sadly, there are many animal shelters in the United States that are at, or nearing capacity, which means that they don't have space to help any more animals that show up on their doorstep. The Ontario SPCA and Humane Society has the capacity to help, which is why we have been working with Rusty's Legacy to help dogs find loving homes.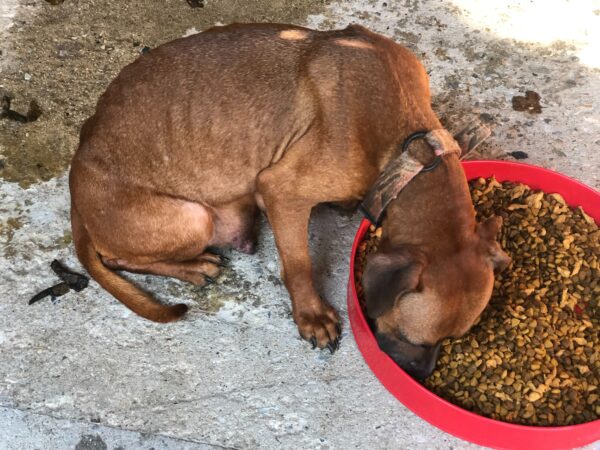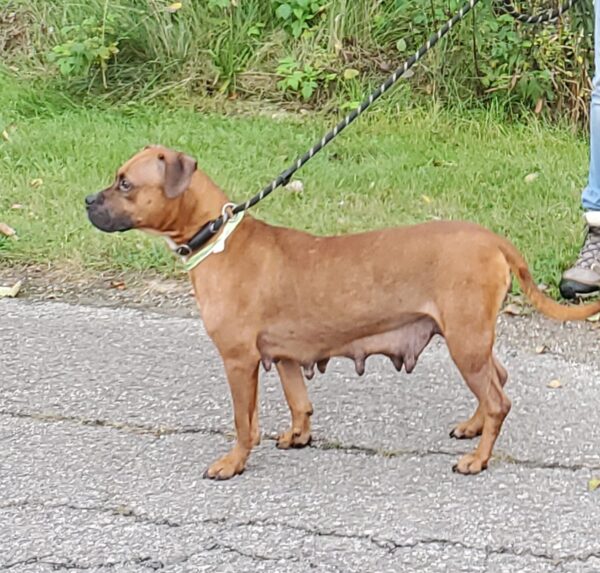 A second chance across the border
When Nessie arrived at the Canadian border, her transporter Natasha Kush of Shelter Dog Transport Alliance, a program of Rusty's Legacy, whispered a goodbye in the hound's ear. It's a special moment repeated with each dog that Natasha sees off to a new home. Nessie rolled on her back for one final belly rub from Natasha before it was time to board the Ontario SPCA transport trailer.
"They look at her for reassurance and she gives them a little message," says Bonnie Bishop of the Ontario SPCA and Humane Society. She has witnessed the touching send off many times over the past year, as the Ontario SPCA has welcomed more than 200 U.S. dogs and cats to find homes here in Canada where there are families waiting to adopt. "It was like Nessie knew she was on a journey somewhere positive. I believe they know when you're helping.  
The forever home she's been dreaming of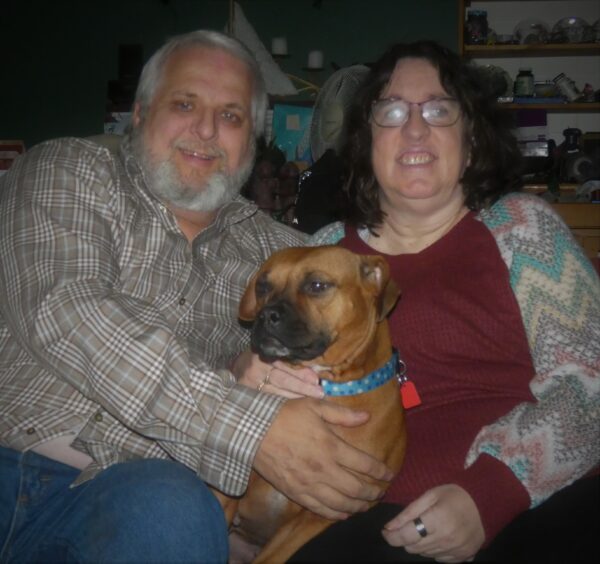 It didn't take Nessie long to find the perfect home, and her adopters couldn't be happier.
"She has added joy to our home," says Rose, who adopted Nessie with her husband, Terry. "We had a dog before and she passed away at 18, and it took me about three years to get over missing her. That was when I found Nessie, and she helped fill that void. I just don't know what I'd do without her. "
Today Nessie's life is filled with cuddles on the couch, and walks around the neighbourhood. The dog who was once so weak from starvation that she could barely stand, now races around the back yard, a look of joy on her face as she celebrates her freedom. And when the day is through, she curls up with her adopters in bed and nudges them for just a few more snuggles.
"We absolutely love her," says Terry. "She is a fantastic dog."
To change a life of a dog like Nessie this holiday season, visit iAdopt.ca to see animals patiently waiting for their forever after.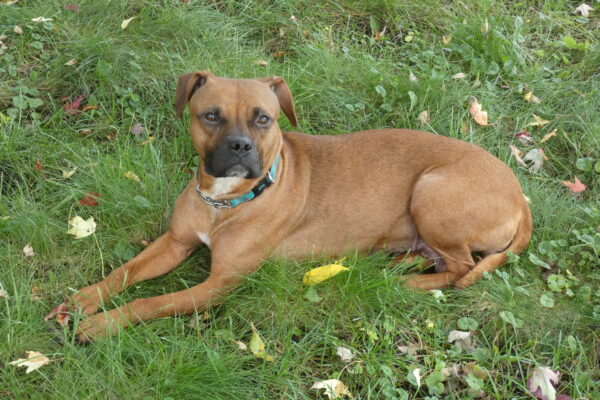 Categories
Testimonial
We have supported the OSPCA since 1951
We have supported OSPCA since our arrival in Canada in 1951.  Keep up the greatest  T.L.C. for animals.
-Paul & Des
Sign up for news and updates
Thank you for joining our online community.