Senior dogs find homes this holiday
by Ontario SPCA and Humane Society | Happy Tails Interesting | December 13, 2021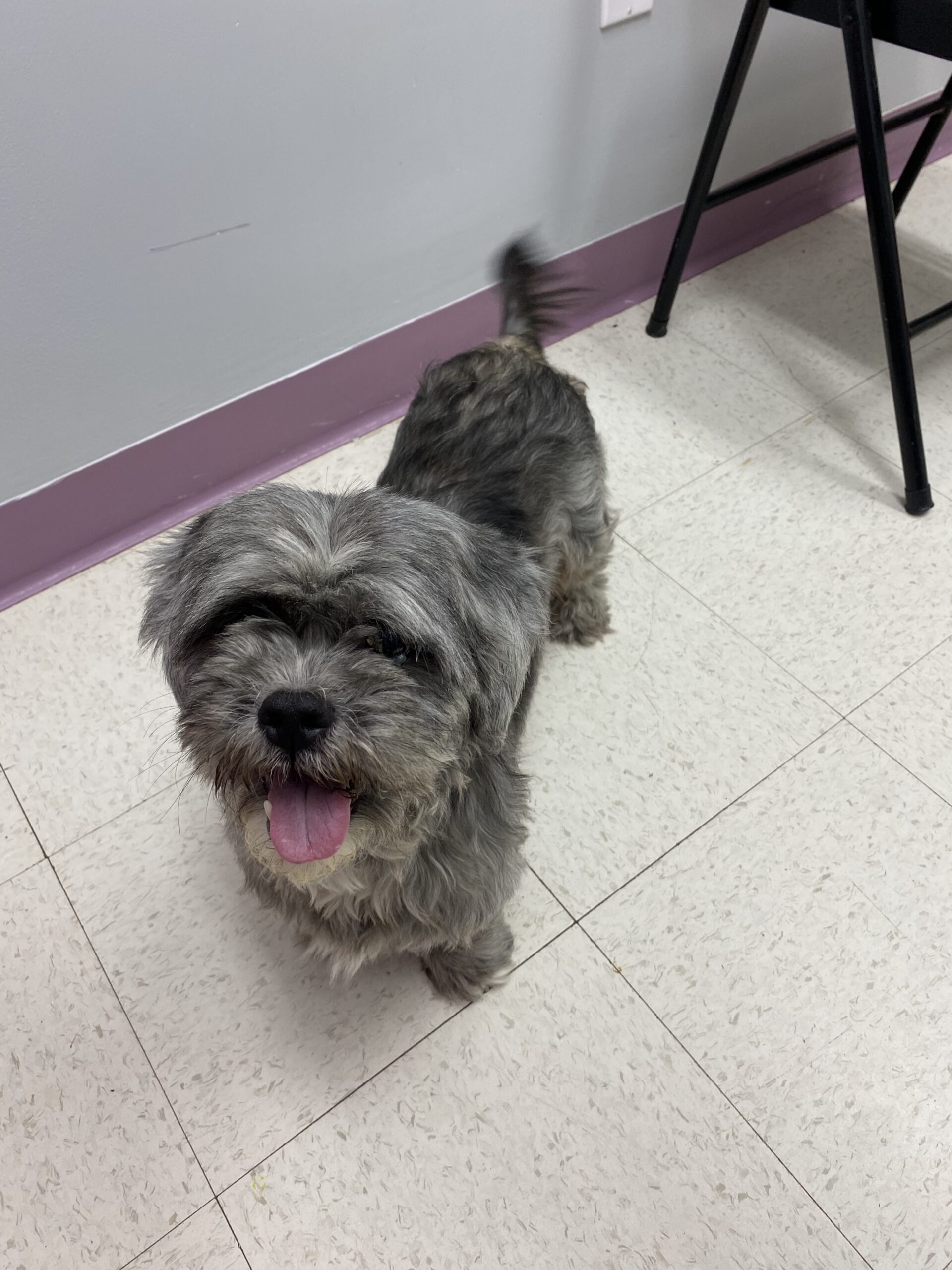 It's that time of year again! The holiday season is a great time to be with family, and to celebrate second chances. And for two senior dogs adopted from the Ontario SPCA and Humane Society, that is exactly what they will be celebrating this year!
Molly and Jenny
Molly, an eight-year-old Molly Lhasa Apso, and Jenny, an 11-year-old Lab, came into the care of the Ontario SPCA Stormont, Dundas & Glengarry Animal Centre as strays. After health checks, the animal care team discovered they both had mammary tumors and required dental work. Even with the tumours removed and dental work done, the team knew finding homes for these two beautiful girls would take time, but they were optimistic!
A perfect match for Molly
Luckily for Molly, Dorris happened to be looking for a furry companion at just the right time. Following the passing of her husband in March, Dorris was hoping to find a furry friend to bring joy and companionship to her life. Dorris's daughter had been checking the Ontario SPCA's website for her mother when she came across Molly. 
"When I saw her for the first time, my heart just went, 'Wow, she is so cute. She is everything,'" Dorris says.
Molly quickly adjusted to her new home, and has even become Dorris's little shadow. Dorris says a senior dog was exactly what she was looking for – a calm, well-mannered dog that would suit her peaceful lifestyle. That's exactly what she found in Molly.
"I say, 'Okay, bedtime,' and she picks up her little stuffed animal lamb and brings it with her to bed. She carries it everywhere," Dorris explains. "She's all I've ever wanted in a dog."
Jenny finds her happy story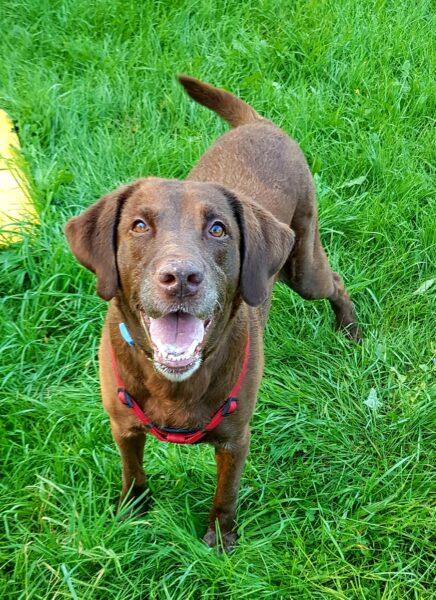 Jenny took a little bit longer to find her match, but good things come to those who wait! Francis was looking to give a home to an animal in need when he came across Jenny at the Ontario SPCA.
Francis says Jenny settled into her new family seamlessly, and even learned to get along with their two cats.
"It's been a very positive experience," Francis says. "We're thankful to have her. She's the perfect match."
Despite her age, Francis says Jenny has plenty of energy! She says Jenny is always happy, sociable, and affectionate. Francis says she enjoys taking her new canine companion for long walks, and Jenny also loves swimming. 
"The relationship between person and animal is more important than age," Francis says, and we couldn't agree more!
Senior animals make loyal and trusting companions. Many also seem to appreciate the "second chance" they have been given and form extraordinary bonds with their new families. 
Want to welcome a new furry companion to your family this holiday season? The Ontario SPCA and Humane Society's iAdopt for the Holidays campaign, presented by Swiffer® is back! Our adoption campaign runs until December 31 at Ontario SPCA animal centres to celebrate adoption and find loving forever homes for as many animals as possible. Check out our animals available for adoption.
Categories
Testimonial
We have supported the OSPCA since 1951
We have supported OSPCA since our arrival in Canada in 1951.  Keep up the greatest  T.L.C. for animals.
-Paul & Des
Sign up for news and updates
Thank you for joining our online community.