Set your timers for Cupcake Day and get ready to bake a difference for animals in need
by Ontario SPCA and Humane Society | Media Releases | January 30, 2023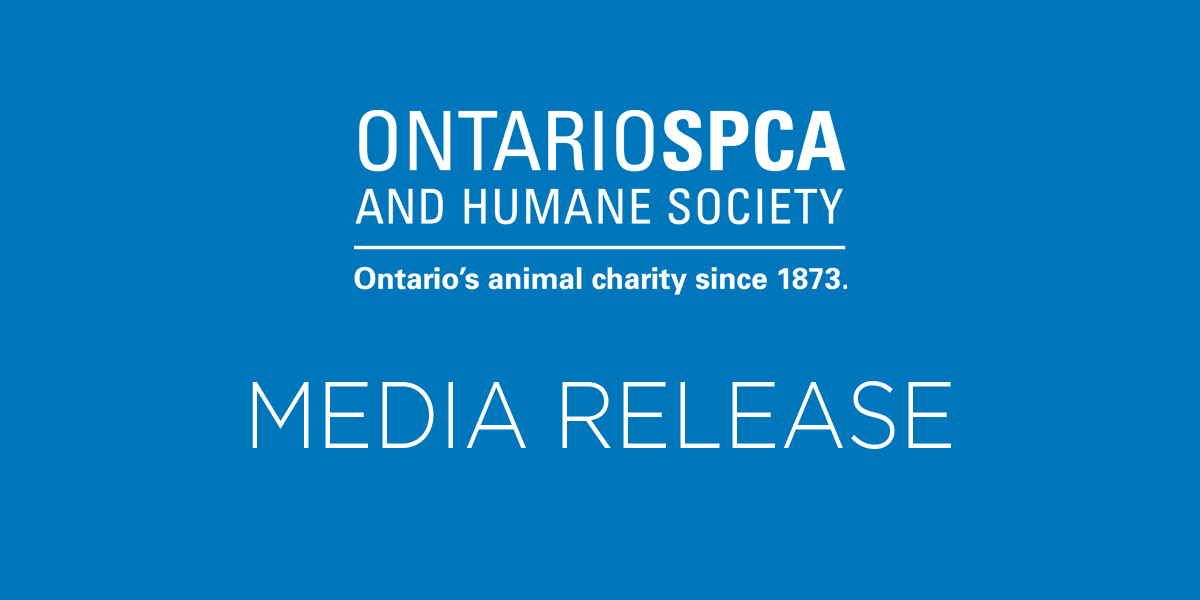 IMMEDIATE RELEASE
Stouffville, ON (Jan. 30, 2023) – Get out those mixing bowls and pre-heat your oven for Cupcake Day for the Ontario SPCA, coming up on Feb. 27.  The Ontario SPCA, which is celebrating its 150th anniversary this year, is calling on all cupcake crusaders to bake a difference to raise critically needed funds for animals in need across the province.
Changing the life of an animal in need is a piece of cake. Register for free at cupcakeday.ca and plan a Cupcake Day party any time in January or February. How you celebrate Cupcake Day is up to you! Host your Cupcake Day party at home, work, school – anywhere cupcakes will be enjoyed! Bake, eat and share delicious cupcakes to raise critical funds for animals in your community.
As a registered charity that does not receive government funding, the Ontario SPCA depends on the generosity of donors to help animals in need. By taking part in Cupcake Day, you are providing urgently needed care and shelter for animals waiting to find a loving home.
"Set your timers because the countdown is on to Cupcake Day, which truly is the sweetest day of the year," says Stephanie Miller, Vice President, Development, Ontario SPCA and Humane Society. "It's a piece of cake to get involved and change the lives of animals in need in your community."
Make Cupcake Day the sweetest day of the year for animals in need by registering at cupcakeday.ca
##
Additional Resources

Media Contact
Media Relations
Ontario SPCA and Humane Society
905-898-7122 x 375
The Ontario SPCA and Humane Society 
The Ontario SPCA and Humane Society is a registered charity that has been changing the lives of animals for 150 years. The Society provides care, comfort and compassion to animals in need in communities across Ontario. It values all animals and advocates to treat them with respect and kindness. The Society strives to keep pets and families together and do so through a variety of community support services, such as sheltering and adoptions, including emergency sheltering, feral cat management programs, animal transfers, food distribution, humane education, animal advocacy, and spay/neuter services.
The Ontario SPCA does not receive annual government funding and relies on donations to provide programs and services to help animals in need. To learn more, or to donate, visit ontariospca.ca. Charitable Business # 88969-1044-RR0002.
The Ontario SPCA and Humane Society Provincial Office sits on the traditional territory of the Wendat, the Anishinabek Nation, the Haudenosaunee Confederacy, the Mississaugas of Scugog, Hiawatha and Alderville First Nations and the Métis Nation. This territory was the subject of the Dish With One Spoon Wampum Belt Covenant, an agreement between the Iroquois Confederacy and the Ojibwe and allied nations to peaceably share and care for the resources around the Great Lakes. The treaties that were signed for this particular parcel of land are collectively referred to as the Williams Treaties of 1923.
Categories
Testimonial
Three cheers for the volunteers!
Three cheers for the volunteers! Keep doing wonderful work, thank you!
Doreen
Sign up for news and updates
Thank you for joining our online community.