Show us your pet's 'excited' face for a chance to WIN!
by Emily Cook | Contests | March 1, 2021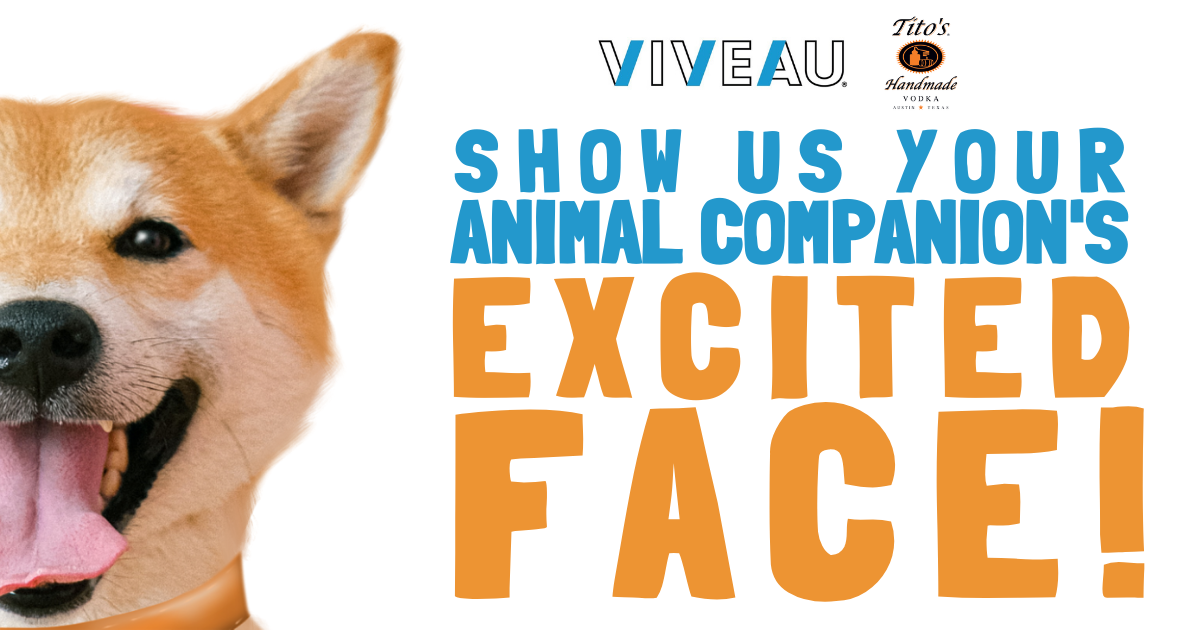 Thanks to our friends at Tito's Handmade Vodka and Viveau®, tails are wagging, bunnies are hoppin' and cats are purring across Ontario, because of their support.  Throughout the month of February, Tito's Handmade Vodka and Viveau® donated $10 for every Tito's Handmade Vodka kit purchased through the LCBO.  We hope this news makes you and your animal companion as excited as it makes us here at the Ontario SPCA and Humane Society!
To celebrate the success of this campaign, we are challenging you to share your animal companion's excited face for a chance to win! Fur, scales, feathers, all animal friends are welcome.
About the contest
Starting March 1st, Ontarians can enter the Photo Contest presented by Tito's Handmade Vodka and Viveau®. All you have to do is submit a picture of your animal companion's happiest and most excited face! Please note, you must be 19+ to enter this contest.  The winner will be selected at random.  The contest closes on March 15th.
Up for grabs is a Tito's Handmake Vodka and Ontario SPCA prize pack!  Now that's something to wag your tail about!
Categories
Testimonial
Your dedication and support
It is with and because of your dedication and support that helpless animals are being saved. Thank you for everything.
-Wendy
Sign up for news and updates
Thank you for joining our online community.