Snip, snip, hurray! The Ontario SPCA performs its 150,000th spay/neuter procedure
by Ontario SPCA and Humane Society | Media Releases | August 8, 2023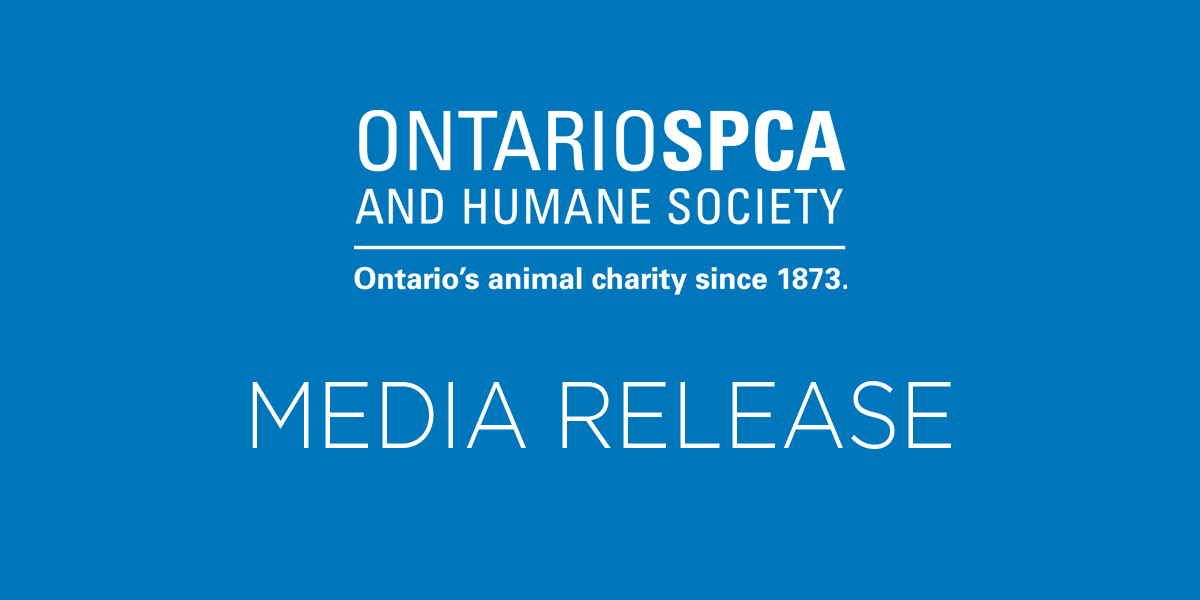 IMMEDIATE RELEASE
Stouffville, ON (Aug. 8, 2023) – As it celebrates its 150th anniversary, the Ontario SPCA and Humane Society has reached another major milestone, performing its 150,000th spay/neuter procedure since it began offering high volume spay/neuter services to the public in 2009.  
To help reduce pet overpopulation, the Ontario SPCA began offering high volume spay/neuter services to the public in 2009 when it opened the Ontario SPCA Centre Veterinary Hospital near Newmarket. Mirroring the success of that service, the Ontario SPCA Marion Vernon Memorial Animal Clinic in Barrie transitioned that same year to exclusively offering high-volume spay/neuter services.  
The spay/neuter services offered by the Ontario SPCA are open to the public, shelters and rescue groups, regardless of geography or income level. Spaying and neutering animals lowers shelter intake numbers, can reduce health risks and physical stress, and can also improve behaviour. Fixed pets are also less likely to roam, reducing the risk of injury, accident and loss. 
"We regularly see litters of unwanted puppies and kittens coming into our care. Spaying or neutering your pet is an important step in helping to prevent animal overpopulation," says Stephanie Black, Chief Veterinary Officer, Ontario SPCA and Humane Society. "Thank you to everyone who has helped us reach this amazing milestone, including those who made the important decision to have their pets spayed or neutered. Together, we are reducing the number of homeless animals that end up on the street or in shelters." 
 For more information, visit ontariospca.ca/spayneuter  
## 
MEDIA CONTACT
S
 Media Relations   
Ontario SPCA and Humane Society    
905-898-7122 x 375  
The Ontario SPCA and Humane Society  
The Ontario SPCA and Humane Society is a registered charity that has been changing the lives of animals for 150 years. The Society provides care, comfort and compassion to animals in need in communities across Ontario. It values all animals and advocates to treat them with respect and kindness. The Society strives to keep pets and families together and do so through a variety of community support services, such as sheltering and adoptions, including emergency sheltering, feral cat management programs, animal transfers, food distribution, humane education, animal advocacy, and spay/neuter services.  
The Ontario SPCA does not receive annual government funding and relies on donations to provide programs and services to help animals in need. To learn more, or to donate, visit ontariospca.ca. Charitable Business # 88969-1044-RR0002. 
The Ontario SPCA and Humane Society Provincial Office sits on the traditional territory of the Wendat, the Anishinabek Nation, the Haudenosaunee Confederacy, the Mississaugas of Scugog, Hiawatha and Alderville First Nations and the Métis Nation. This territory was the subject of the Dish With One Spoon Wampum Belt Covenant, an agreement between the Iroquois Confederacy and the Ojibwe and allied nations to peaceably share and care for the resources around the Great Lakes. The treaties that were signed for this particular parcel of land are collectively referred to as the Williams Treaties of 1923. 
Categories
Testimonial
Three cheers for the volunteers!
Three cheers for the volunteers! Keep doing wonderful work, thank you!
Doreen
Sign up for news and updates
Thank you for joining our online community.