Spring pet checkups: What you need to know!
by Ontario SPCA and Humane Society | General Pet Care | April 18, 2023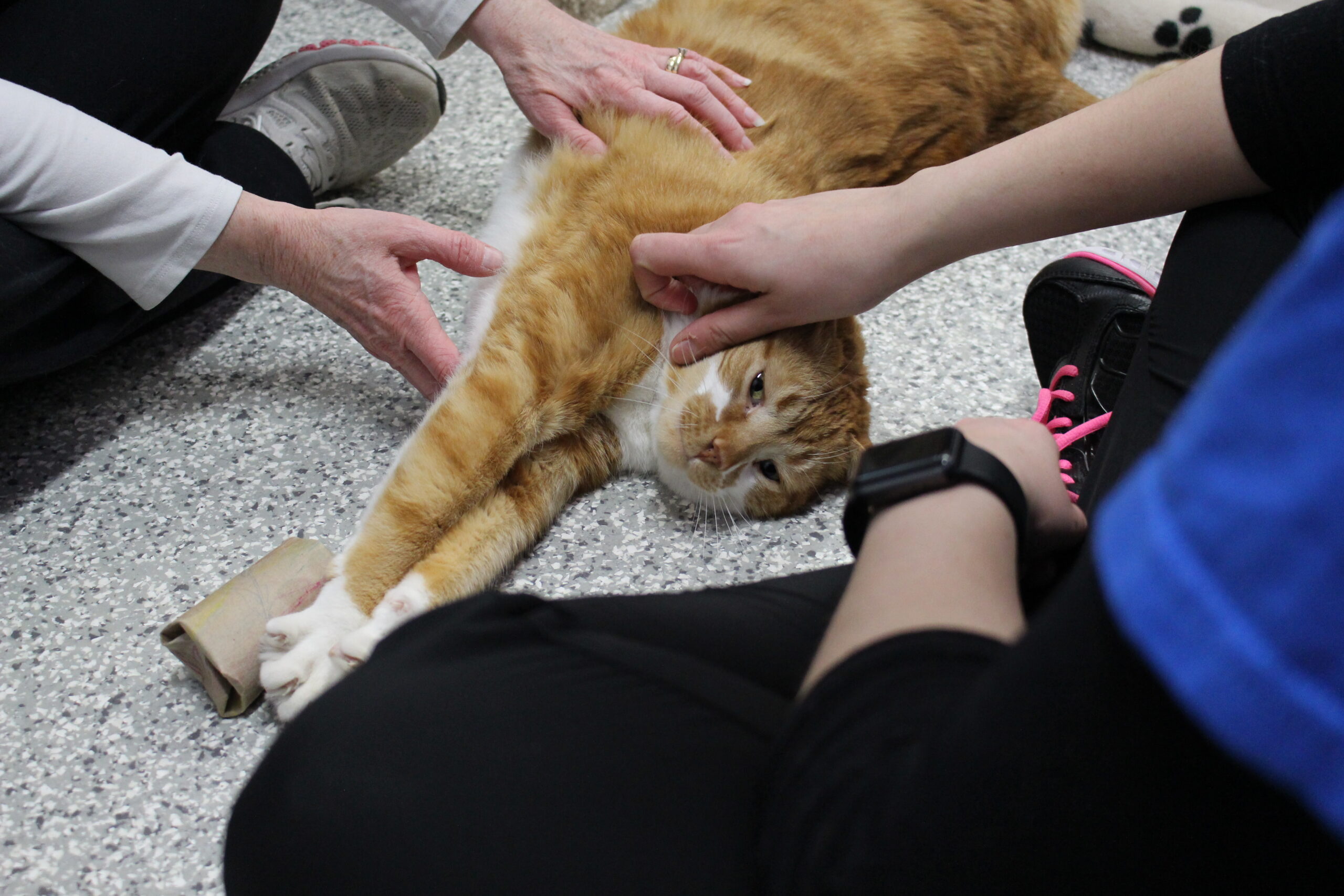 Spring is here! With that comes more outdoor time with our furry friends, which also means it's time to plan a visit to their veterinarian for a spring checkup. It is important your animal companions are up-to-date heading into this new season to keep them safe and healthy.
What spring pet checkups can look like
Beyond just vaccinations, additional health care during a routine checkup may include a dental examination, clipping nails, testing for heartworm and/or resuming a heartworm prevention program.
The veterinarian may also want to assess your animal's overall health, such as body condition. It's also a great opportunity to mention any behavior your furry family member has exhibited that you have questions about. This could be a change in activity level, decreased alertness, persistent scratching of a body part – anything that may be unusual for your animal.
Vaccinations are the key to prevention
If your animal will be exposed to other animals on a regular basis (such as in a dog park or boarding kennel), you may want to consider additional preventative vaccinations or flea control.
There are a variety of diseases that companion animals can be vaccinated against. Vaccines have been proven to be the simplest, safest and most effective way of protecting our furry friend from disease. Your veterinarian will be able to determine which vaccines are necessary for your animal. Your geographic location and your furry family member's exposure to wildlife and other domestic animals can impact their risk and are factored into a veterinarian's recommendations.
Routine care for a happy, healthy future
It is important to note that preventative health care is the best kind of health care. Avoiding or delaying routine veterinary checks or vaccines could cause major health problems down the road, as well as extremely costly emergency vet care.
A useful tool is to have a record of your animal's health care, which includes a list of vaccinations as well as dates administered, any trips to the vets and any illnesses or medications prescribed by your veterinarian. It can be also helpful to keep track of your animal's weight and current diet, as the information can be extremely helpful down the road if your furry friend becomes ill.
It is very important to have a health care routine for your animal to keep them happy and healthy for years to come. If your furry friend hasn't been to their veterinarian recently, now is the time to make an appointment. Preventative health care is important, and your furry friend will thank you for it!
Categories
Testimonial
Wish to thank everyone involved
I wish to thank everyone involved in the care and rescue of animals, especially volunteers.
Agnes
Sign up for news and updates
Thank you for joining our online community.