Submit Your Pet Insurance Story for Your Chance to Win!
by Emily Cook | Contests | January 16, 2014
We want to hear your pet insurance story!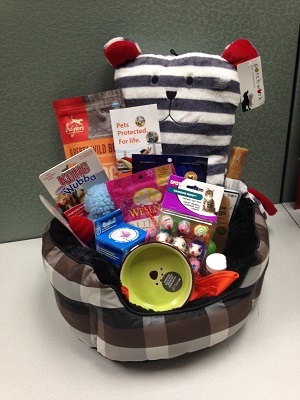 Tell us how pet insurance has helped you for your chance to win this great prize pack!
Comment on the blog post at this link to submit your entry. Last day to submit an entry is Monday, January 20th.
The contest winner will be announced on the blog on Tuesday, January 21st and their story will also be featured.
To learn more about Ontario SPCA Pet Insurance, click here.
Thank you to Ontario SPCA Pet Insurance for providing us with all the great items in this prize pack!
Categories
Testimonial
Hats off to you
To all kind-hearted and hard-working people at SPCA: hats off to you. I love animals and admire the work you do.
Kellie
Sign up for news and updates
Thank you for joining our online community.