Summer DIY dog toys
by Ontario SPCA and Humane Society | General Pet Care | June 9, 2022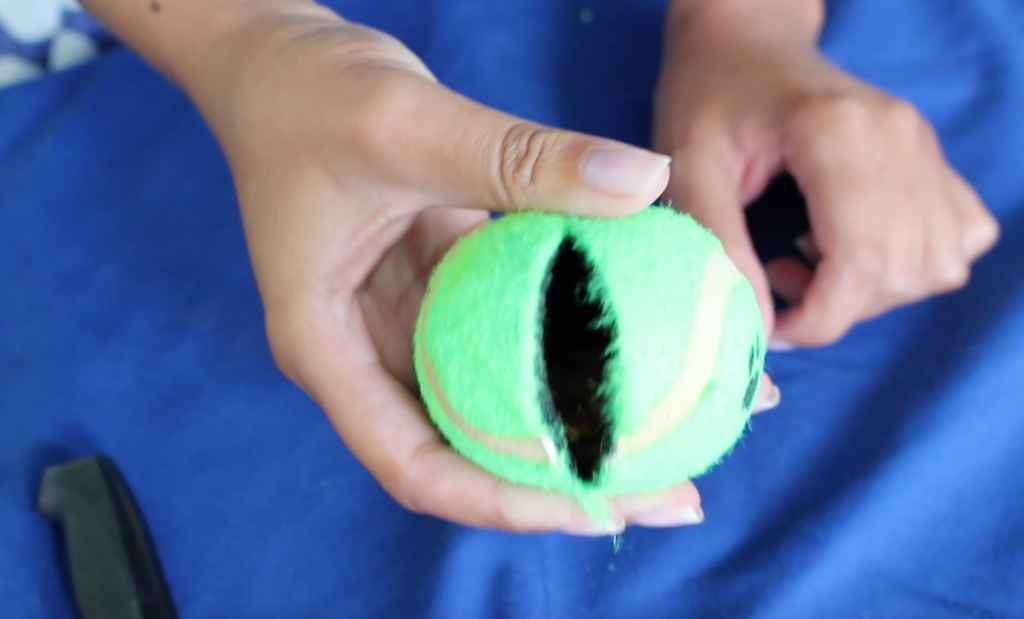 Summer is a great time for family activities, projects, and trips! In this blog we share a couple of tried-and-true DIY dog toys that your pet will love, and you'll love to make. 
Check out the instructions, and the video below! 
Braided Rope Toy
Take an old T-shirt (or a few) and cut your fabric into 3 long strips. Braid all the way down, knotting both ends. You can also use two strips of extra fabric to tie around both ends of the toy to secure your braid. 
Tennis Ball Treat Dispenser
When dogs chew new tennis balls, the "fuzz" can get around the base of their teeth and cause pain and gum bleeding. To avoid this, put tennis balls through the wash a couple of cycles and throw them in the dryer to dry. It's a benefit to your dryer as well because the tennis balls can stop the laundry from getting bound up – especially sheets! 
To make a tennis ball snack dispenser, take the tennis ball and cut a fair-sized opening. You can either cut along the curved seamline or cut a big "X" into the ball. You can now put some strong, tasty smelling treats inside. When your dog presses down on the ball, the treats should dispense. 
Simple & fun! Enjoy these great DIY ideas and share with your friends. 
If you liked this blog – let us know in the comments below, or by sharing this post with your friends! 
Watch a step-by-step guide for making these DIY toys!  
Categories
Testimonial
Totally rock
All of your wonderful staff & volunteers totally rock. The amazing compassion and work you provide on a daily basis is incredible.
Laura
Sign up for news and updates
Thank you for joining our online community.