Super Bowl Sunday pet safety tips
by Ontario SPCA and Humane Society | General Pet Care | February 2, 2018
The Super Bowl is coming up this Sunday and we want to make sure you are prepared to enjoy the event safely with your pets! Here are some helpful tips from the ASPCA Animal Poison Control Center (APCC) to make the game day one to remember for everyone! Read the original post from the ASPCA here.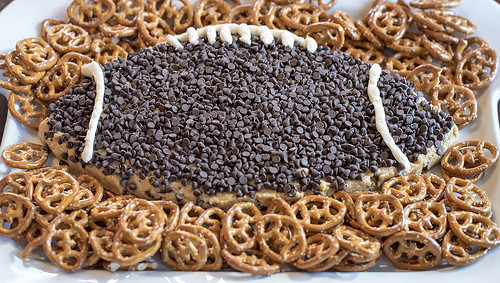 Think something smells delicious? Your pet probably does too. That doesn't mean it's good for them to eat though!
Don't: 
The ASPCA recommends you don't feed or let your pet get into chicken wings, creamy dip, pizza, chocolate desserts and potato chips. These items can cause stomach upset and potentially pancreatitis for pets.
They also advise to be especially cautious with any foods that might have garlic and/or onion in them, as they can cause damage to the red blood cells and kidneys. The ASPCA also says, chocolate, macadamia nuts, grapes, raisins and salty snack foods should be kept away from pets.
Do: 
Help appease your pet's curiosity by having a bowl of their favourite treats, or even regular pet food, that guests can give your pet.
Many people like to enjoy the Super Bowl with adult beverages. These are definitely something you need to watch you keep away from your pet!
Don't:
The ASPCA advises not to leave alcoholic beverages or other recreational substances unattended. Your pet can be pretty slick when it comes to swiping lap at your drink while you're away.
Additionally, the ASPCA says to watch for prescribed medications guests may bring along. It's tempting for your pets to snag these from your guest's pocket or purse, or to pick something up that's fallen to the floor.
Do:
Helpful tips the ASPCA recommends: Take your glass with you and any put alcoholic beverages out of paws' reach.
They also recommend ensuring any medications are not kept where pets can get to them, and that they are taken behind closed doors, just in case one or two pills are dropped.
Last tip: Clean up as you go! Don't leave a temptation lying around for your pet to get into.
Enjoy game day!
Categories
Testimonial
I stand behind SPCA with my monthly gift
I stand behind SPCA with my monthly gift. I am so happy there are folks like you to care for those who can't help themselves.  My family and I have had animals all our lives and know what a comfort they are.  Thank you SPCA.
-Dorothy
Sign up for news and updates
Thank you for joining our online community.