Support the North's "One Health" wellness programs make a difference in Northern communities
by Ontario SPCA and Humane Society | Northern projects | November 4, 2019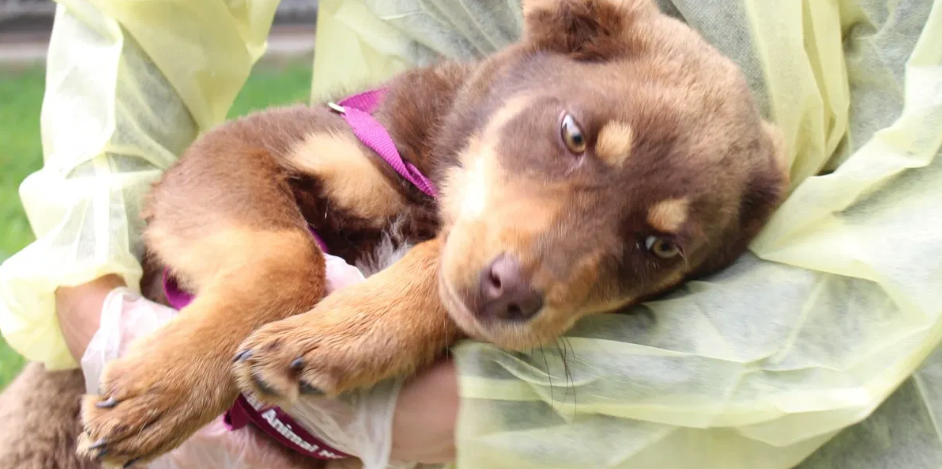 In early September, the Ontario SPCA and Humane Society travelled alongside the Niagara SPCA and Humane Society to bring wellness and spay/neuter services to Wiikwemkoong Unceded Territory.
The Niagara SPCA and Humane Society's Mobile Wellness Unit and the Ontario SPCA's Mobile Animal Wellness Services Unit were in the community on Manitoulin Island from Sept. 9- 11.The Niagara team has a history of providing annual wellness services to this Northern community. The two state-of-the-art mobile units set up at the local arena for three days of side-by-side wellness services, while the Niagara team provided spay/neuter surgeries.
Together, the two teams performed 95 spay/neuter procedures and close to 200 animal wellness examinations.
The distance to a local veterinarian can be a real barrier to receiving essential and, often times, critical, medical care. Many communities experience challenges such as a lack of local veterinary hospitals, adverse weather, remoteness and travel requirements. While there are veterinarians on Manitoulin, it's a large island and not every community has its own clinic.
One health for healthy communities
Pet health and the health of the people who love them go hand-in-hand, which is why outreach like this is so important.
Support the North wellness programs follow a "one health" model. This basically means we recognize when working in partnership with a community, there's a connection that's physical, social, psychological, and health-related. All of these elements need to be taken into account in our wellness programs.
The question becomes how to create healthy communities for both people and pets, seeing how they're so connected. For example, if the pets are healthy (spayed/neutered, free of disease or hunger, vaccinated), then the health of people will be improved because of the lower risk of transmittable diseases, among other things.
All of these things are taken into account to create customized Community Animal Wellness Strategies. Each respective community leads their animal wellness initiatives, and we assist with creating strategic plans for animal wellness services that benefit the community as a whole.
In the case of this most recent event, the Ontario SPCA and Humane Society was able to lend its support to the Niagara SPCA and Humane Society and double efforts in the community by combining spay/neuter with animal wellness. The Ontario SPCA launched its own mobile wellness trailer in June, thanks to a grant provided by the Pet Valu family of stores through its Giving Back Project.
"We were honoured to be invited to the community to work alongside the Niagara SPCA and Humane Society," says Daryl Vaillancourt, Chief, Humane Programs & Community Outreach, Ontario SPCA and Humane Society.
"Together we are making a difference in the lives of many animals," says John Greer, Executive Director, Niagara SPCA and Humane Society. "We are also making a difference in the communities we visit, as healthy animals make for healthier communities overall."
Support the North
Support the North is a campaign aimed at bringing awareness, attention and action to the serious issue of animal overpopulation in the North and a lack of animal wellness resources in Northern communities. Led by a collective of participating licensed veterinarians and veterinary technicians, medical services such as spaying/neutering, vaccinating and wellness examinations are brought directly to communities that may not otherwise have access to pet care.
Categories
Testimonial
Thank you for looking after these animals
Thank you for looking after these animals — I would love to have them all in my house!
Ulla
Sign up for news and updates
Thank you for joining our online community.